About Whichford Kiln Shed
What we are all about
Aims
Whichford Pottery is world-renowned for our handmade terracotta flowerpots. Our reputation as a leading handmaking manufacturer thrives because of Jim & Dominique's commitment to ensuring that traditional craft continues to be relevant in more modern times. Our pots adorn gardens all over the world and our bespoke commissions range from the architectural to the fantastical.

Our business is centred on utilising the skills taught to Jim in his apprenticeship and we are proud to be opening a dedicated space to share these with a wider audience.
Through The Kiln Shed we aim to:
* Promote wider public knowledge of traditional handmaking processes and our ancient craft.
* Share the importance of learning from within a tradition.
* Teach the fundamentals of the three pull throwing technique.
* Provide a space that is open, inclusive and fun for all.
* Maintain a sustainable rural working community.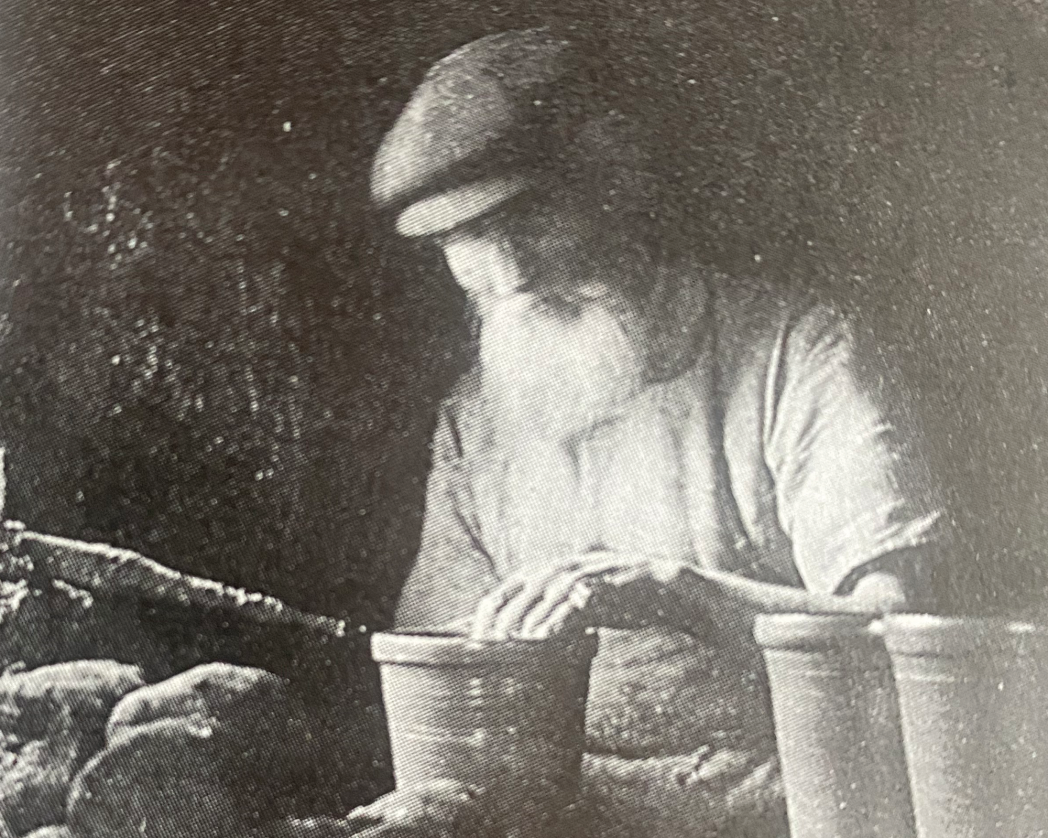 An Ancient Skill for Modern Times
The Three Pull Technique
Our pots are handthrown on the wheel using an ancient 'three-pull' throwing technique which has been passed down for generations from Fred Whitbread and Reg Harris at Wrecclesham Pottery; to Jim; to Adam, Simon, Riv, Joe and Steve; and now to our apprentices Frank, Boadie and Khyrstyna (plus many other potters along the way…)
This technique, predominantly used by production potters, sees the pots being thrown in a set number of moves with a focus on three pulls. We use this technique not only for efficiency and speed, but also to avoid overworking the clay, and the potter's bodies.
Repetition is fundamentally important to gain competency in reproducing the same item over and over again, to the same standard. Repetition embeds a rhythm and an economy of movement that allows the potter to, seemingly effortlessly, turn an inanimate lump of clay into a recognisable object.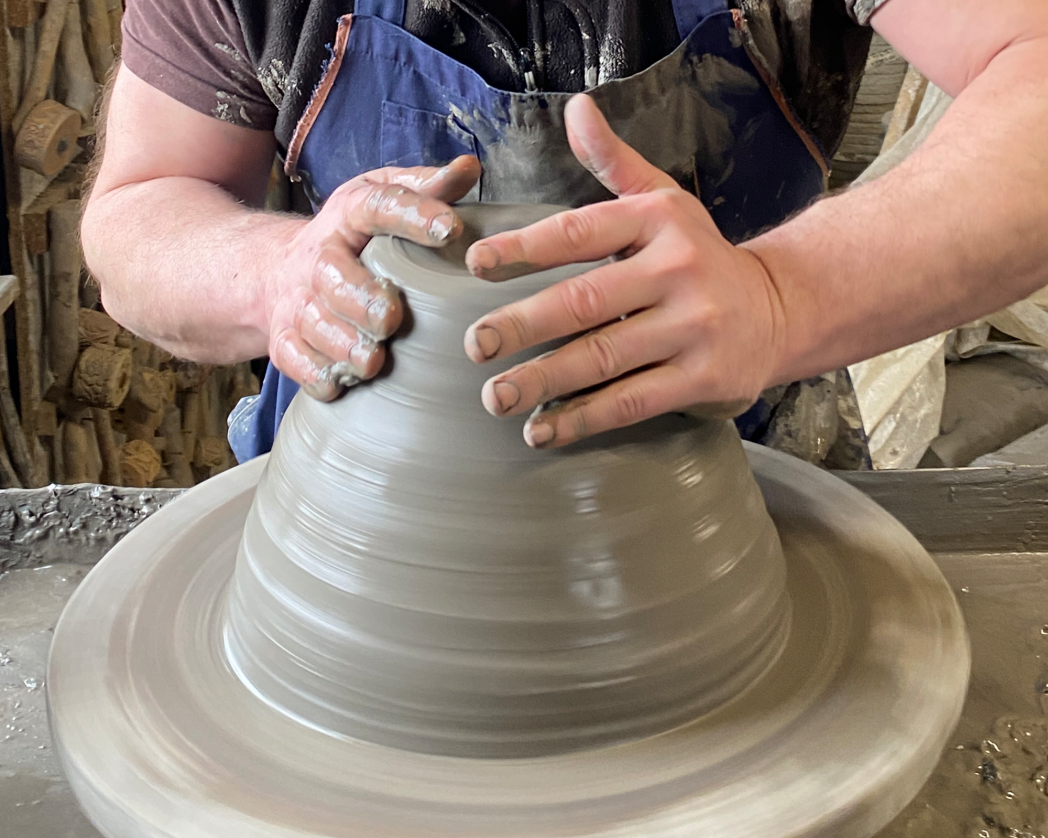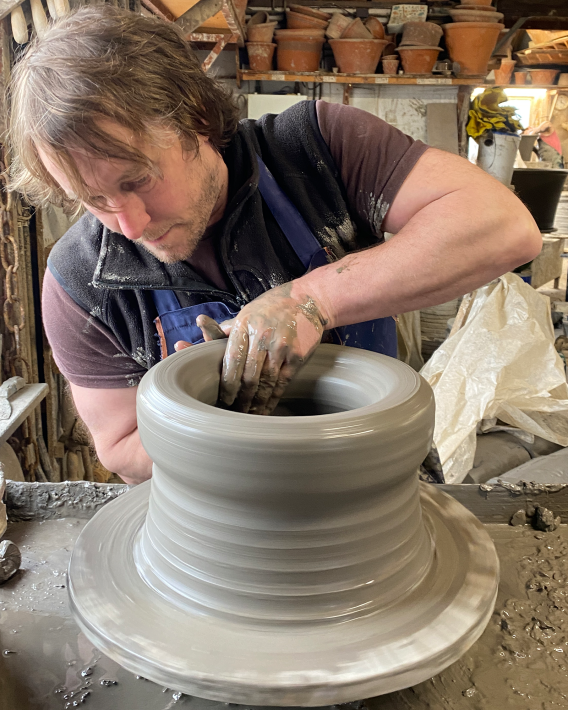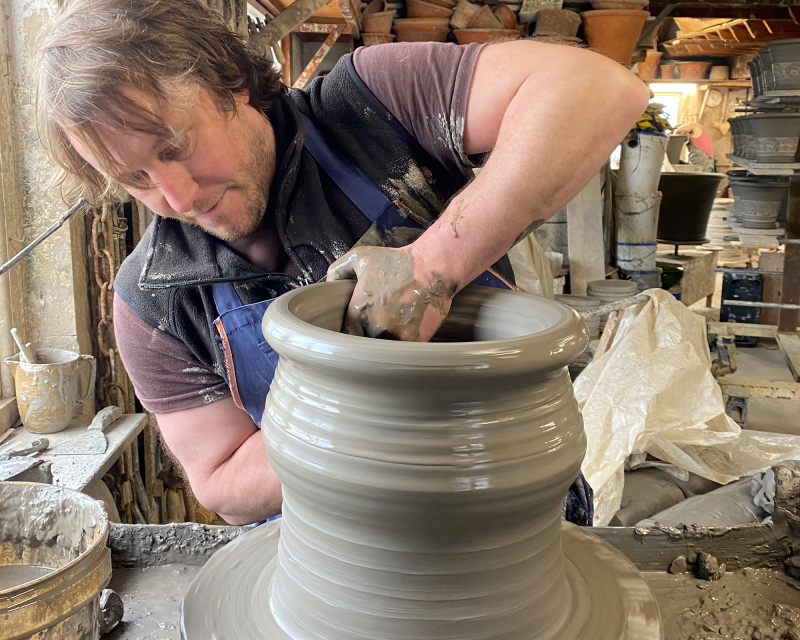 The Importance of Learning from Within a Tradition
Workshop Practices
We believe that learning skills from within a tradition helps set you on the road to becoming a confident potter. By utilising a tried and tested technique, potters are given the vocabulary they need to create objects to express themselves with variety, intent and accuracy.

Workshop practices give a foundation to skill that promotes strength in movements; all the way from learning to prepare different types of clay to throwing your desired shapes. These practices allow you to get the best out of the clay, using an economy of movement to throw forms that you are proud of and that express your individuality.
We are proud that many of our trained throwers have studios where they create their own work which, in its diversity, shows the flexibility and versatility of the three pull technique and learning through workshop practices.
Whichford Kiln Shed will be the space where our team can pass on this type of practice to you.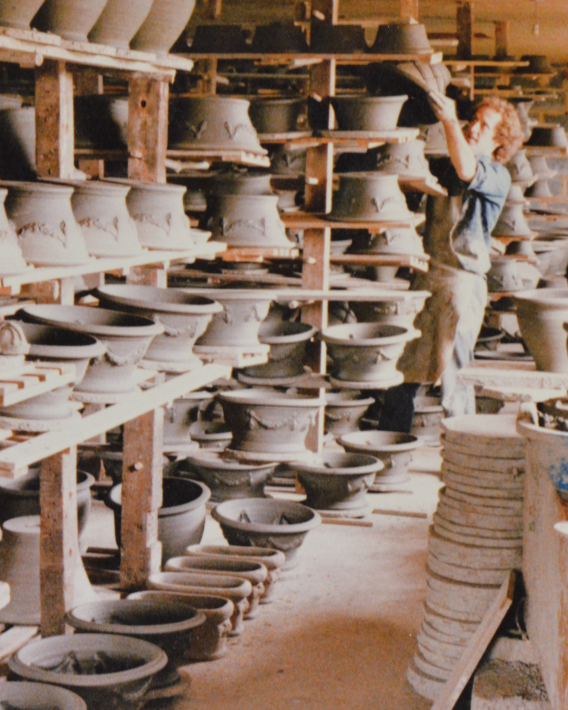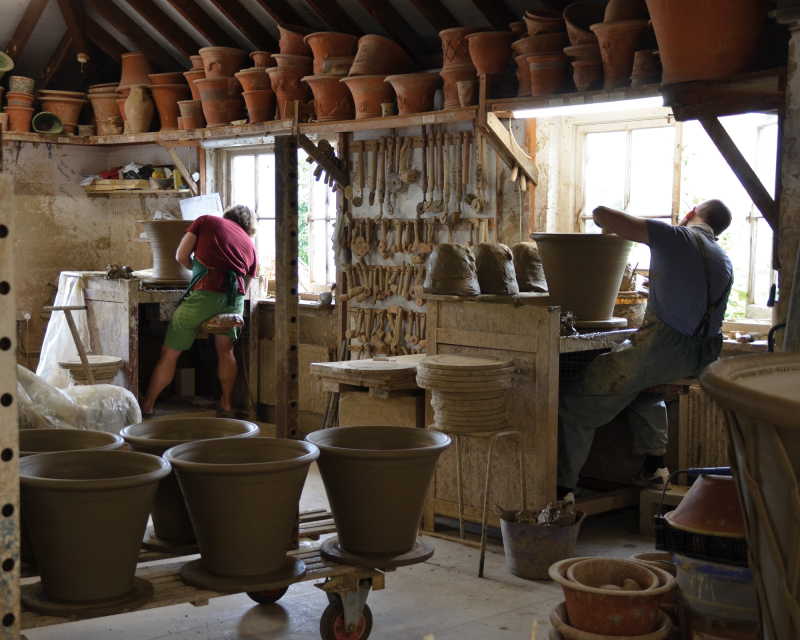 Keeping our Craft Alive
Teaching
Whichford Pottery is a training-based production pottery. We train from apprenticeships onwards and our throwers are continually building their skills.
We often say it takes a minimum of fifteen years to become a Master Thrower, and like all professional crafts, we know that the learning journey is never complete.

Our team of throwers are excited to have this opportunity to pass on what they know! All our courses are taught by our Senior Throwers Joe, Riv and Simon & Adam, who have over 50 years combined experience working with us here at Whichford and throw everything from bespoke tableware to large flowerpots.

The techniques our tutors will share with you will be the same as we share with our apprentices and these will provide you with a solid foundation for your pottery journey, no matter which direction you wish to take it.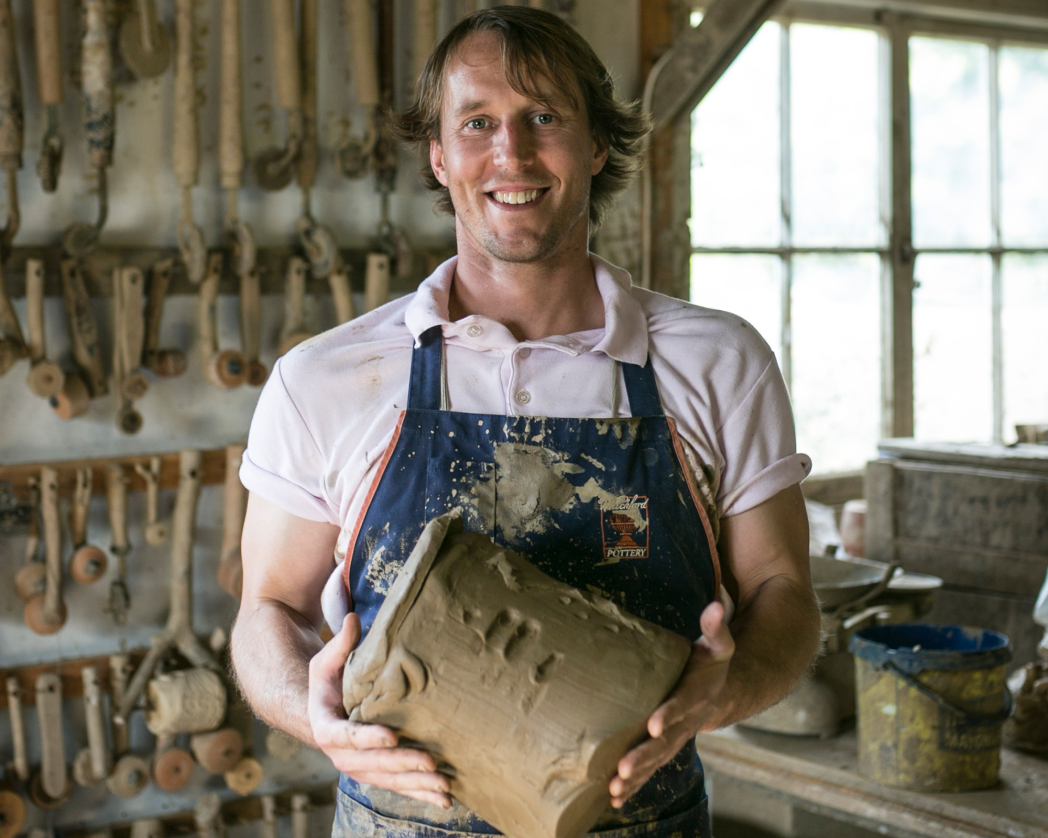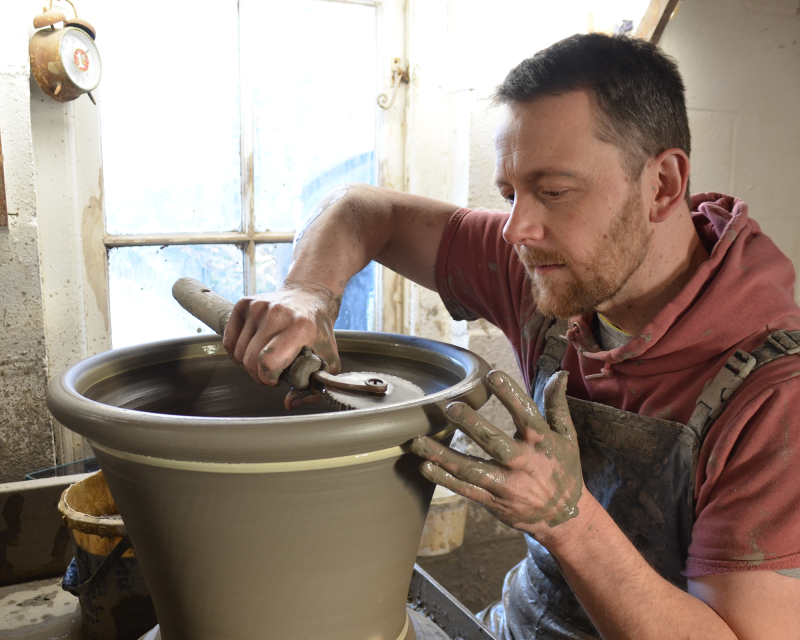 Whichford Pottery Skills Workshops
&

Courses

A series of courses ranging from weekly classes for beginners to multi-day workshops for more experienced potters.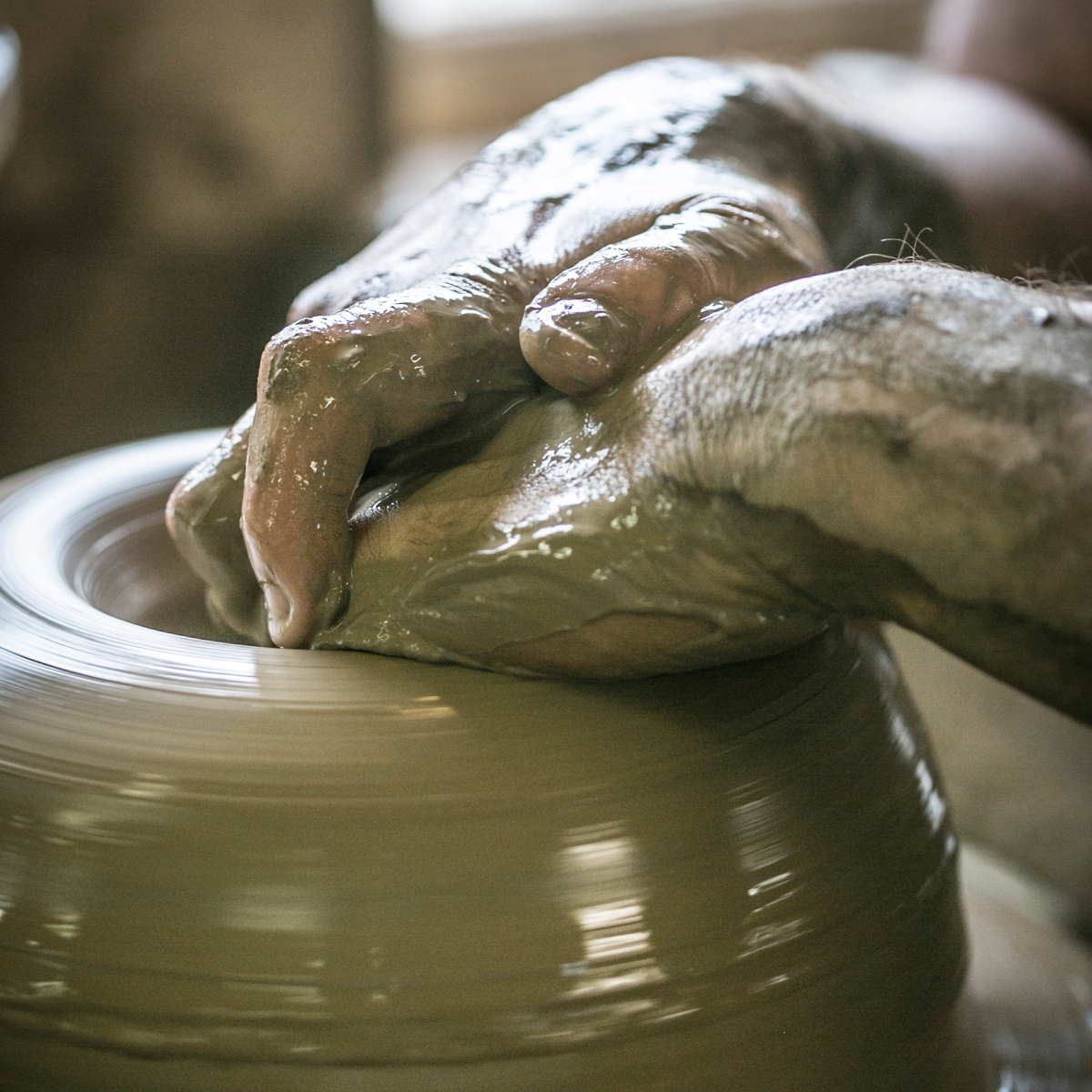 Where it all began…
From a conversation around a kitchen table to a handmade Douglas Fir timber frame and on to a uniquely large wood-fired Anagama kiln…