The Straw Kitchen
Welcome to Whichford Pottery's Unique Straw Bale Café…
Treat yourself to scrumptious brunches & lunches, a fresh kids menu, steaming teas and coffees, mountains of homemade cakes and the best bacon sarnies for miles around. All topped off by their lively, generous atmosphere and stunning countryside views.
The Straw Kitchen Opening Times:
Open: Wednesday — Saturday 10am to 4pm
Closed: Sunday — Tuesday

Please note: The kitchen stops serving food one hour before closing.
Advance notice: The Straw Kitchen will be closed from Wednesday 4th October reopening on Wednesday 18th October for their Autumn break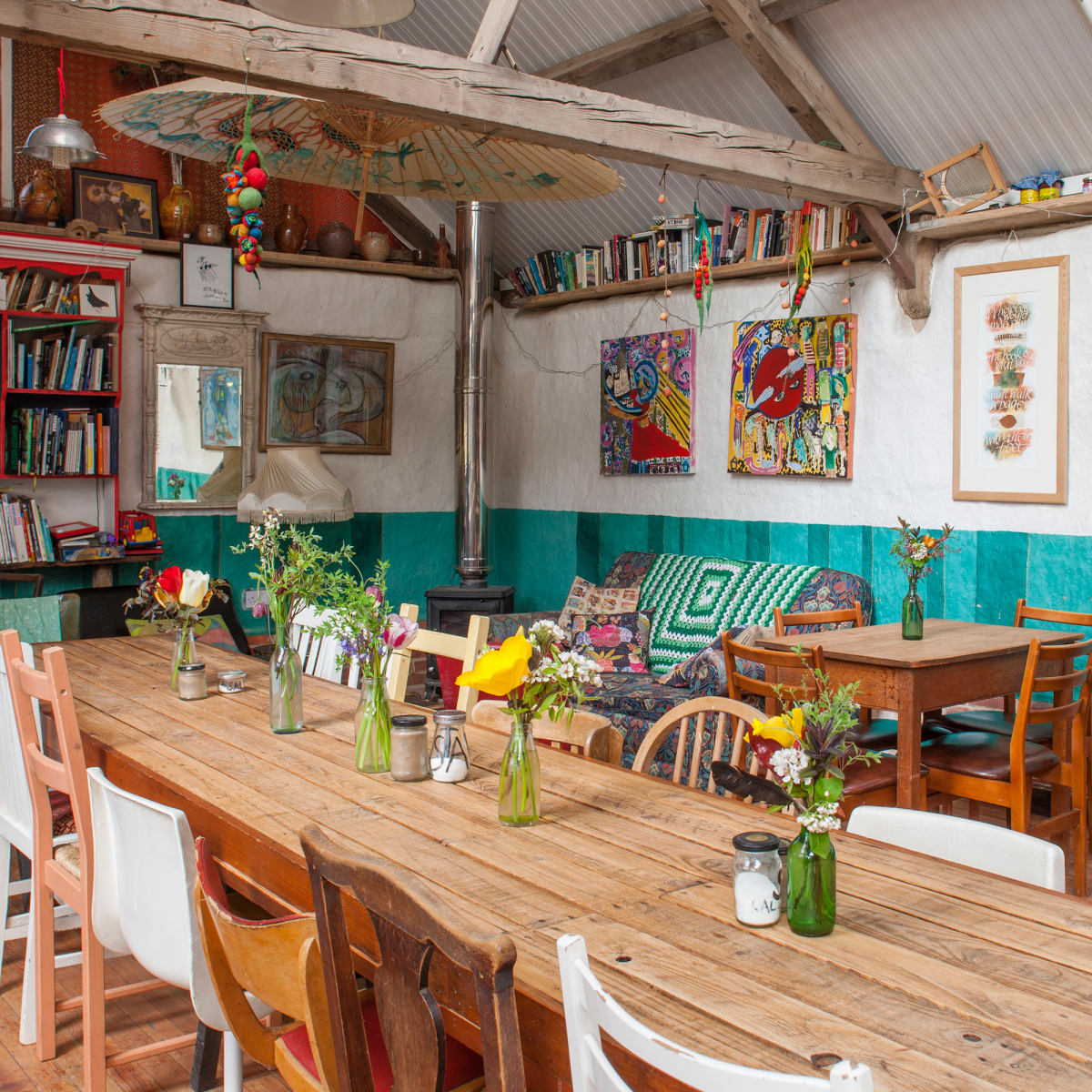 Handmade, home grown, sustainable, local and ethical
A Delicious Seasonal Menu
We have limited seating inside but plenty of outdoor seating under our covered terrace or you're welcome to bring your own blankets and camping chairs as we have lots of lovely grass to lounge on. We serve all sorts of deliciously tasty treats to devour on site or take away. So whatever the weather, we have it covered.
For any other enquiries, please call 01608 684950.
Please note — The Straw Kitchen does not take bookings and food is served from
10

am until

3

pm.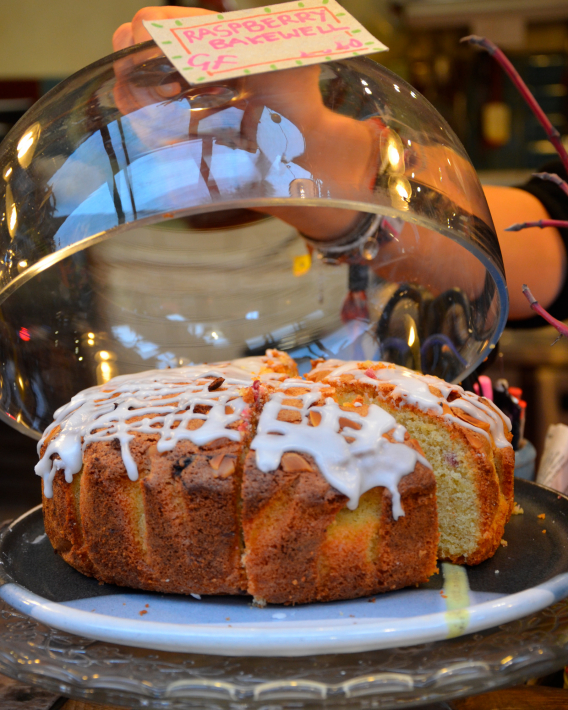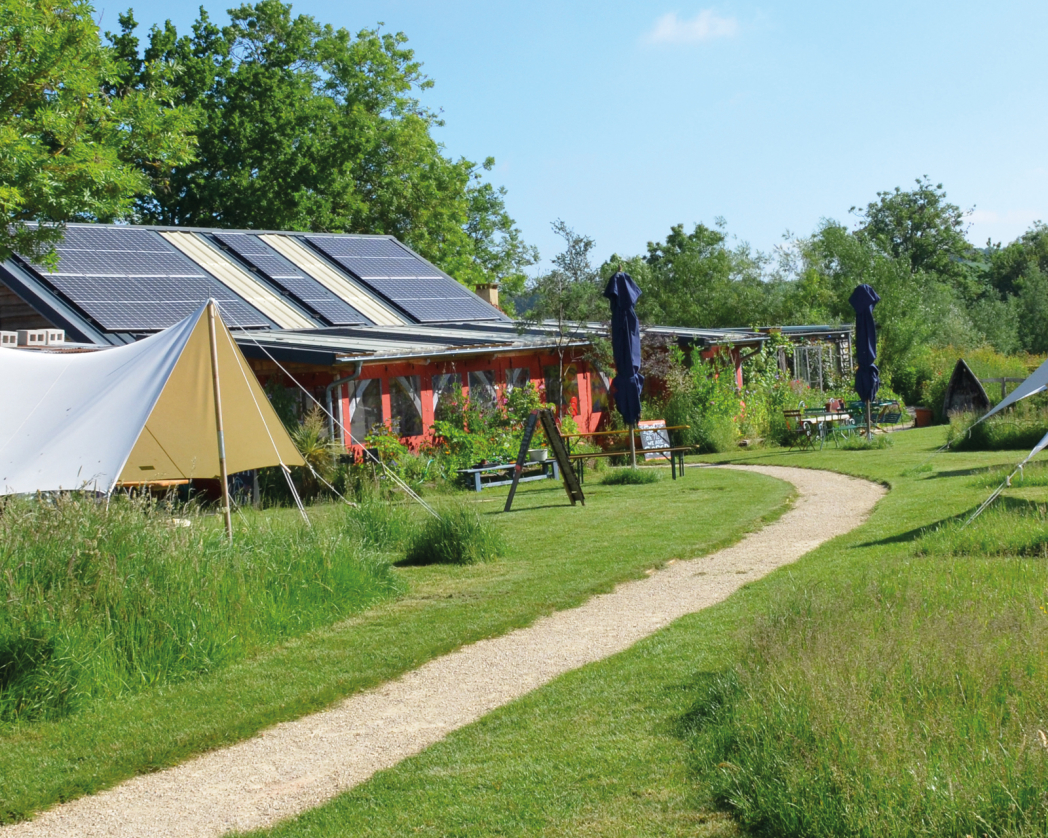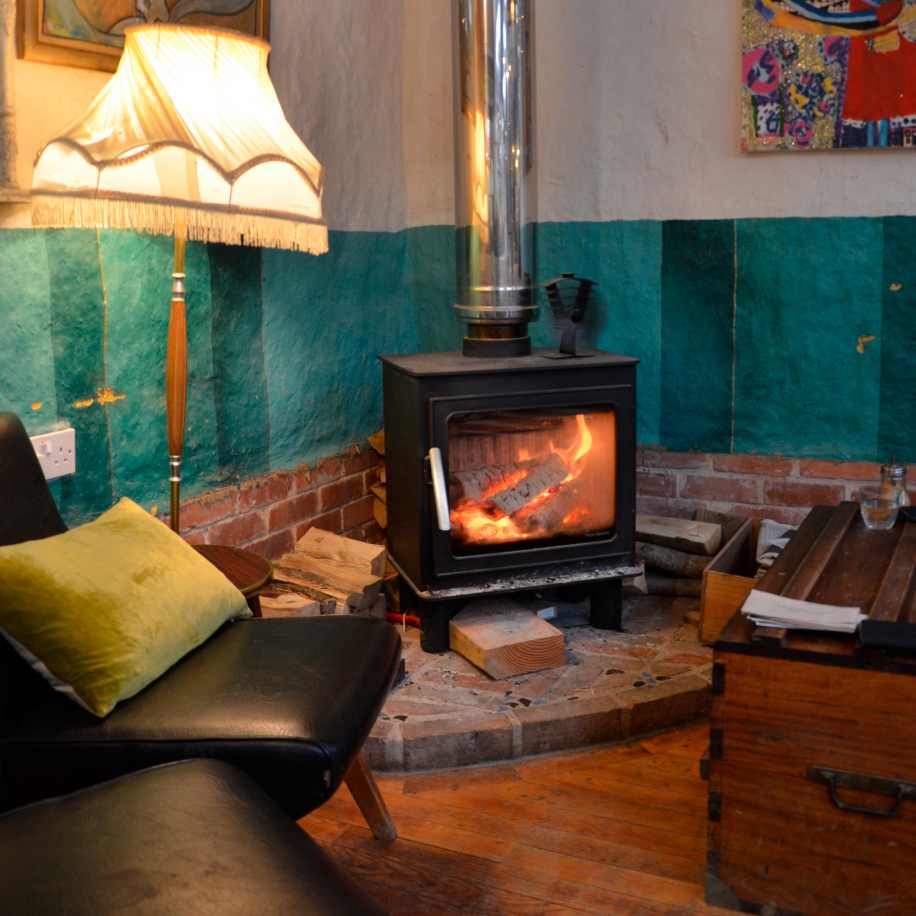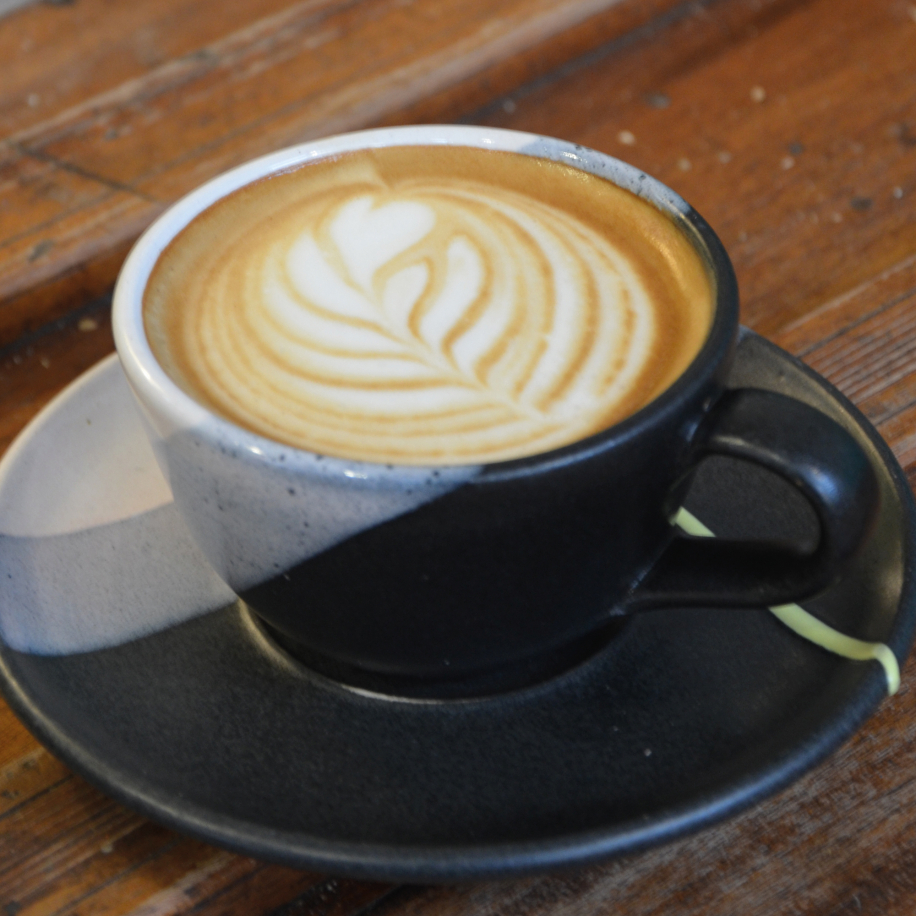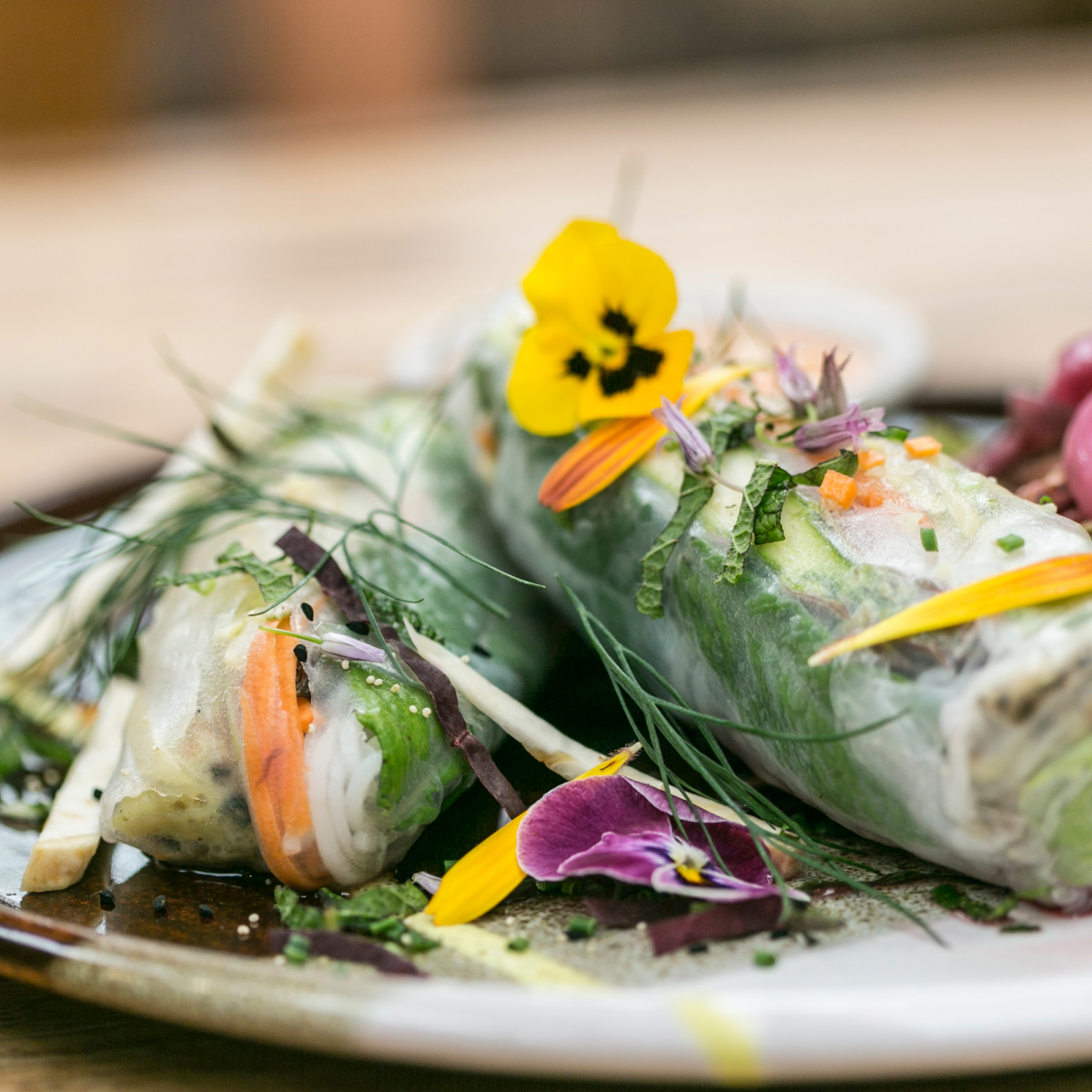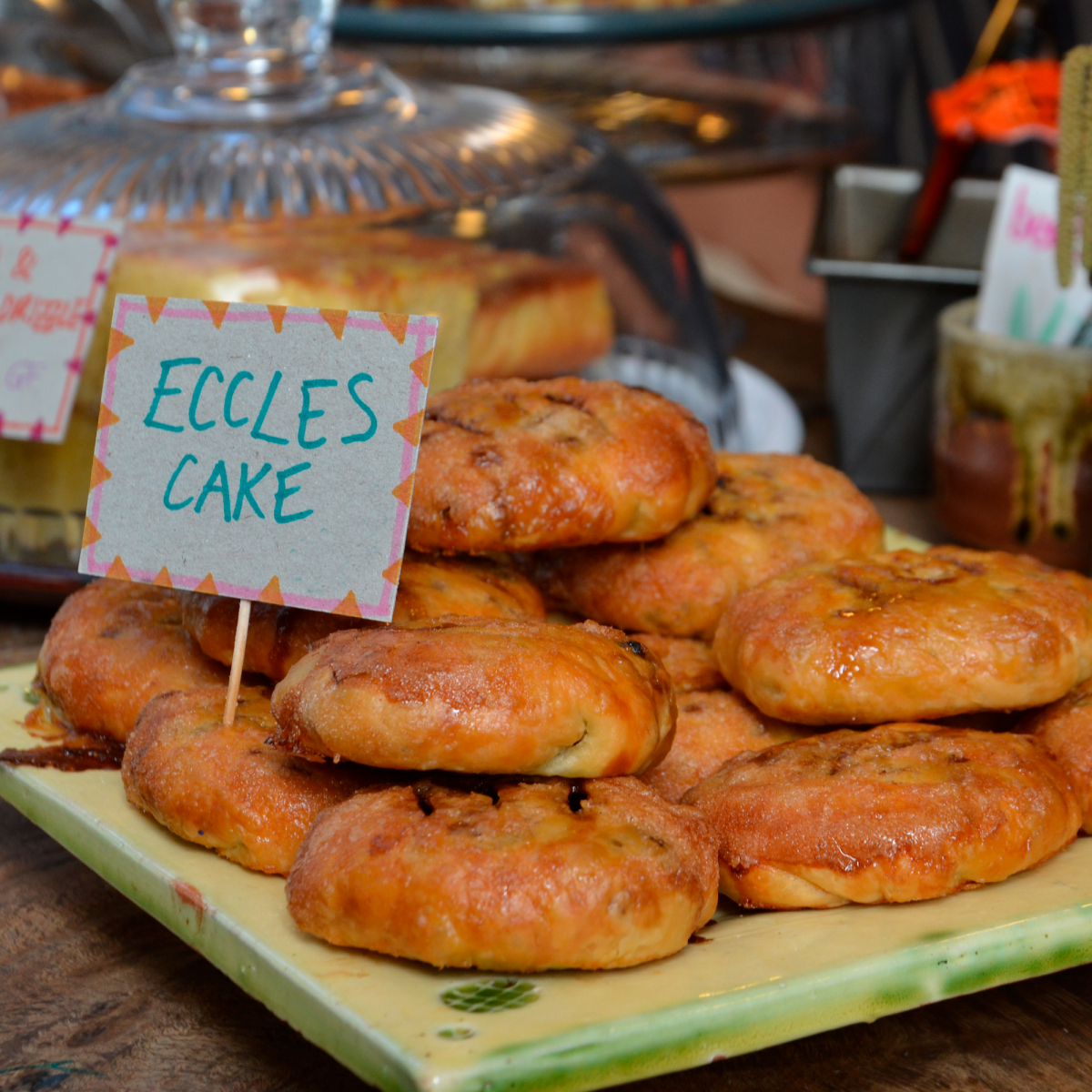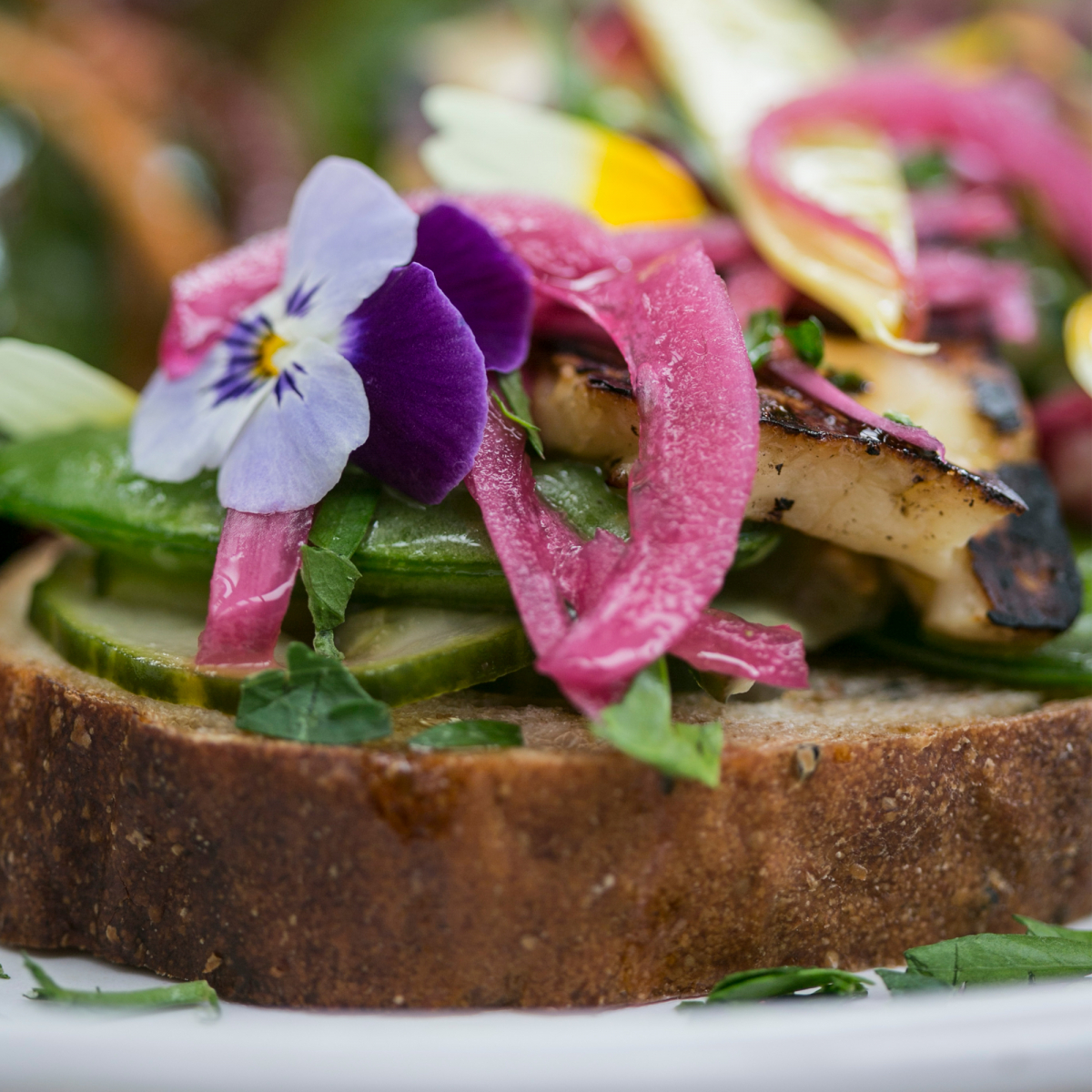 The Straw Kitchen was built and is run by Maia, Jim & Dominique's eldest daughter and Christine, her partner. After a year renovating the old barn at the end of the carpark themselves using straw bales and a plethora of natural building materials and techniques, the café opened its doors in May 2014.
It is a uniquely sustainable place to eat with an uncompromising commitment to the environment and sustainable & ethical food production as well as championing the utmost respect for people, community and planet. The menu is seasonal, simple and stylish, changing weekly according to the seasons, what is growing in their kitchen garden and what their local suppliers are growing.
You name it, they've cooked it, from the basics of a traditional 'caff', alongside year-round favourites such as beetroot and feta on toast with a drizzle of honey, to hearty Super Brunches, herby soups, ramens, Bahn Xeo pancakes, Sri Lankan curries, gorgeous salads, cakes and anything else that inspires them. They bake everything in house and love to pickle, ferment and preserve, playing around with a magical myriad of flavours to funk up their dishes.
Their aim in setting up The Straw Kitchen was not only to keep the pottery workers' bellies full but also to make their customers' palates delectably tingle by creating the same delicious eating experience for them as they themselves would want to have when eating out.
Their mission is to have as low a negative impact on the planet as possible and as massive a positive impact on everyone who comes to eat, drink and be merry at our café.