Meet Your Teachers
Our team of Senior Throwers are excited about sharing with you the skills that form the foundation of what we do at Whichford and demonstrating these to you.
Combined, Adam, Simon, Riv & Joe have over 50 years of experience in ceramics and can't wait to share it with you!
Adam Keeling
Adam is Master Thrower and our Production Director. He is Jim and Dominique's eldest son and has been throwing for as long as he can remember.
Adam specialises in large-scale work and commission pieces. He has produced commissions for well-known artists such as Jenny Holzer, Anish Kapoor and Helen Marten. However, most of his work stands in gardens up and down the country. He is passionate about form and function and aspires to produce work that continues long traditions.
Adam makes his own slipware crockery and draws inspiration from from utilitarian pots of all ages, particularly European domestic ware and he loves the fluidity and challenges that earthenware and the slipping process encompass.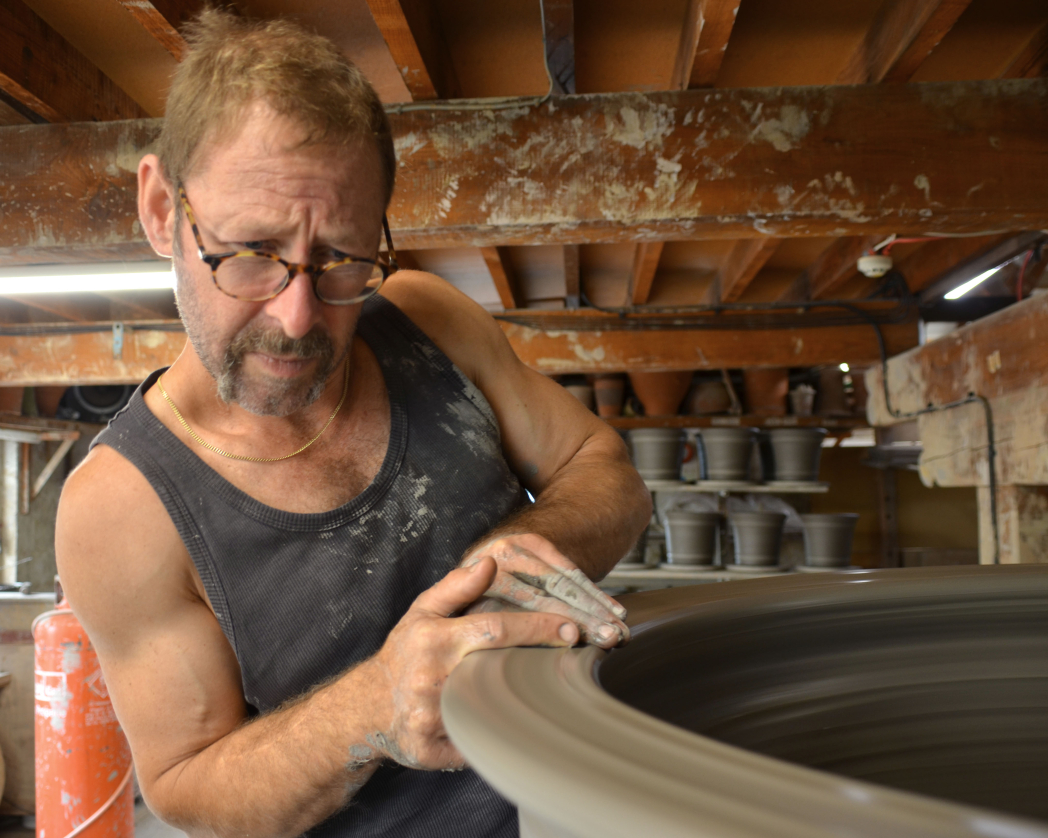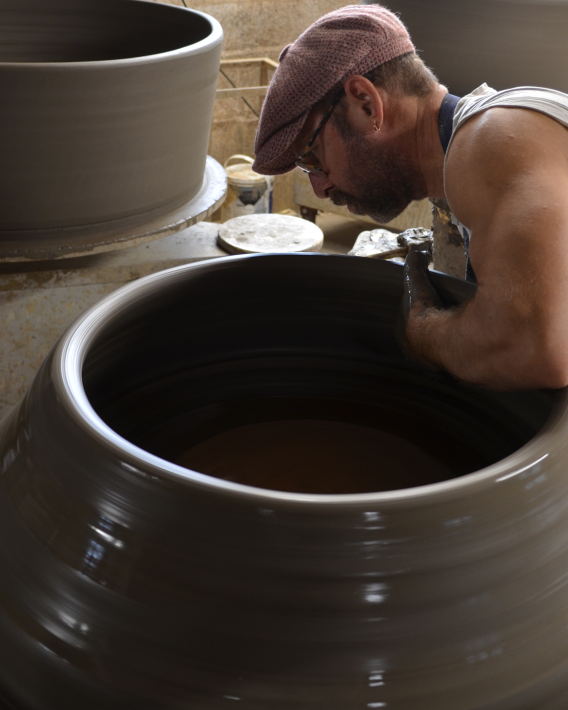 Simon Garne
Simon is a Master Thrower and has been working at the pottery since 2000.
Simon also creates his own nautically themed work, which is thrown on the wheel then manipulated and sculpted to form lighthouses, shipping bouyes and diving helmets. His domestic ware is glazed in a unique copper glaze, which explores the textures of land and rocks in and out of the water at low and high tide.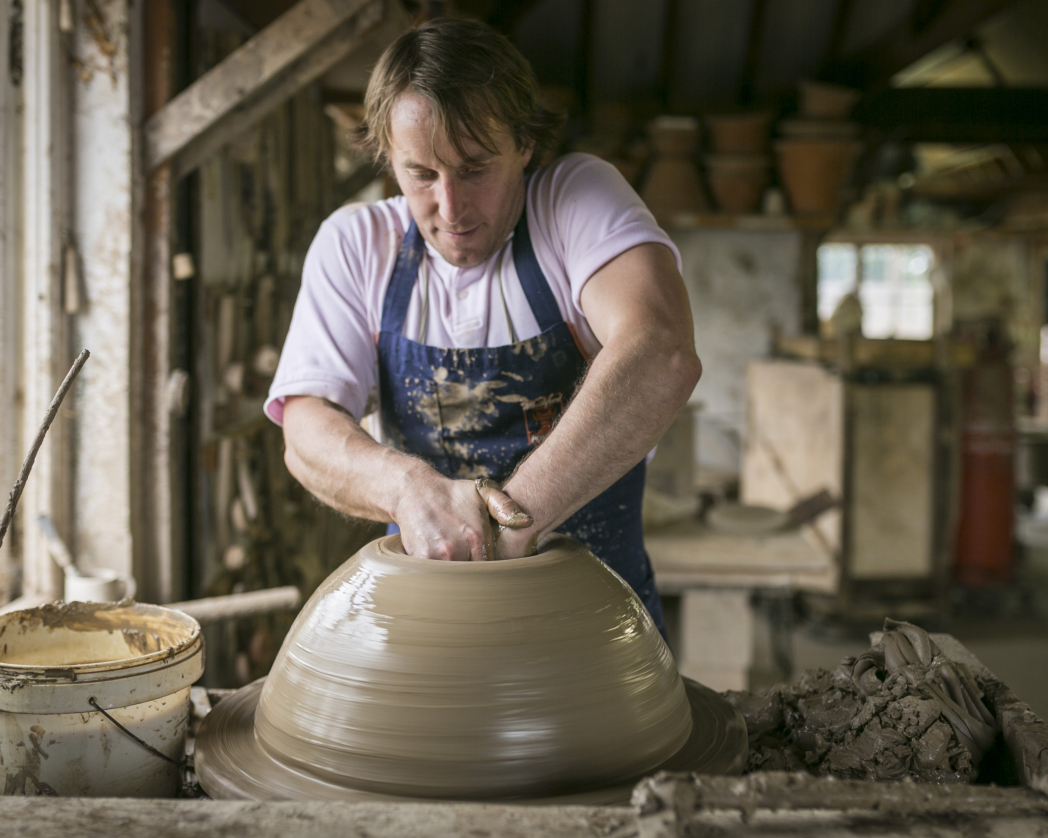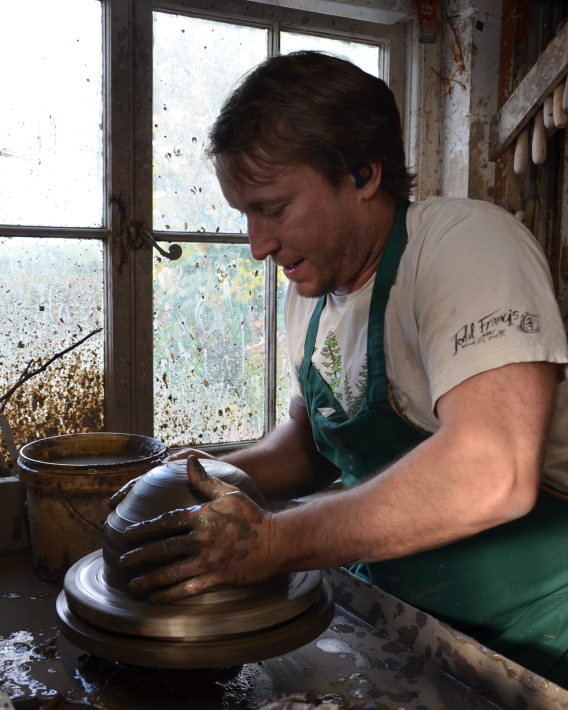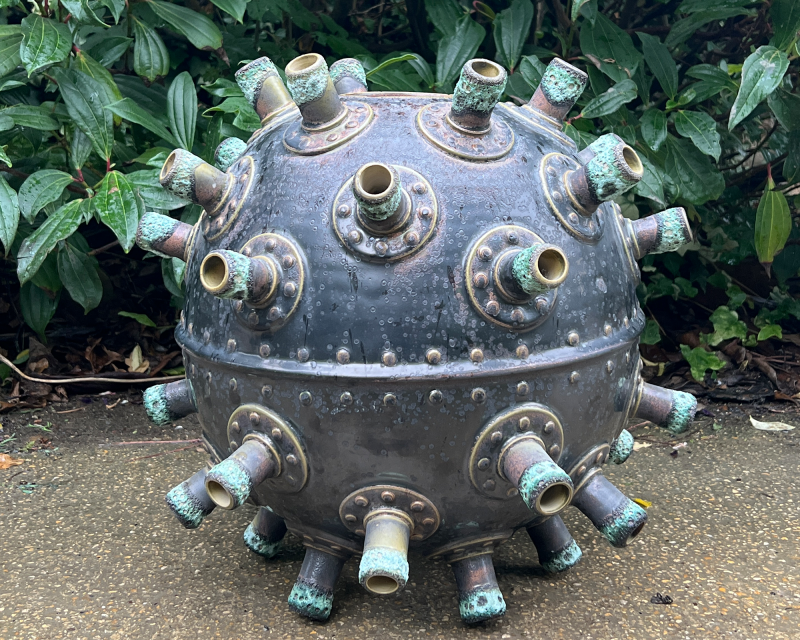 Rob Rivett (Riv)
Riv is a Senior Thrower and has worked at the Pottery since 2008.
Outside of Whichford Pottery, Riv makes his own work which is thrown in porcelain and inspired by nature. His work ranges from delicate miniature bud vases to large statement lamps and vases.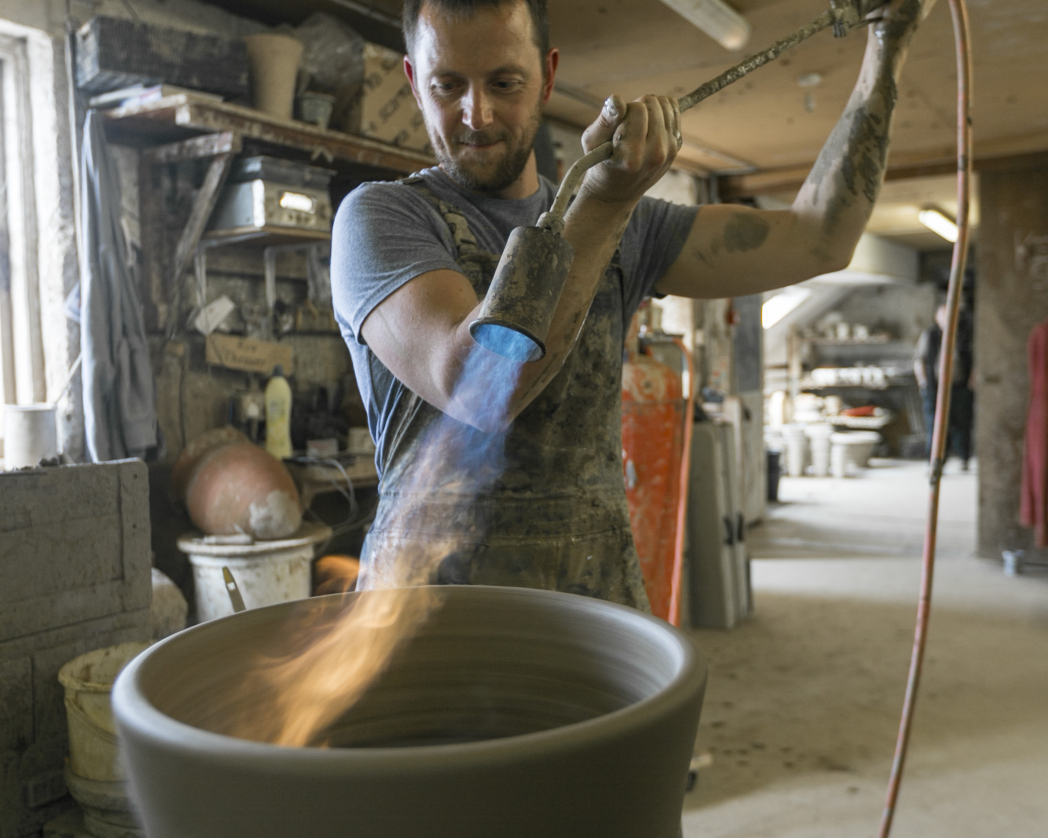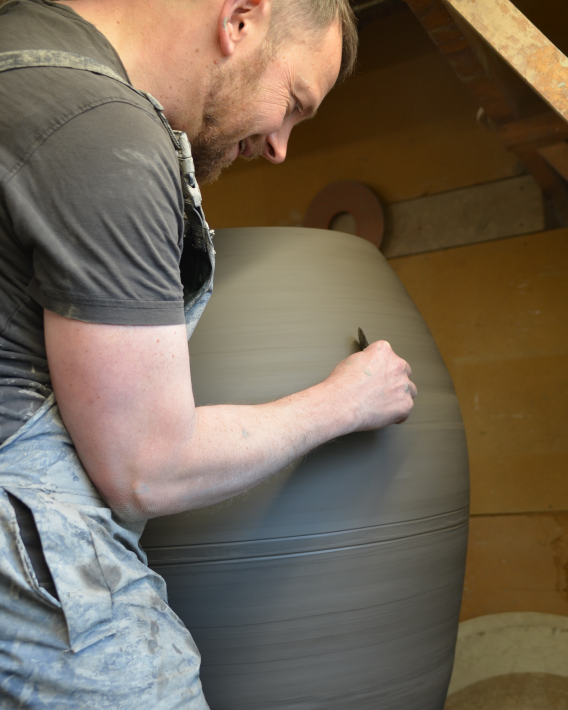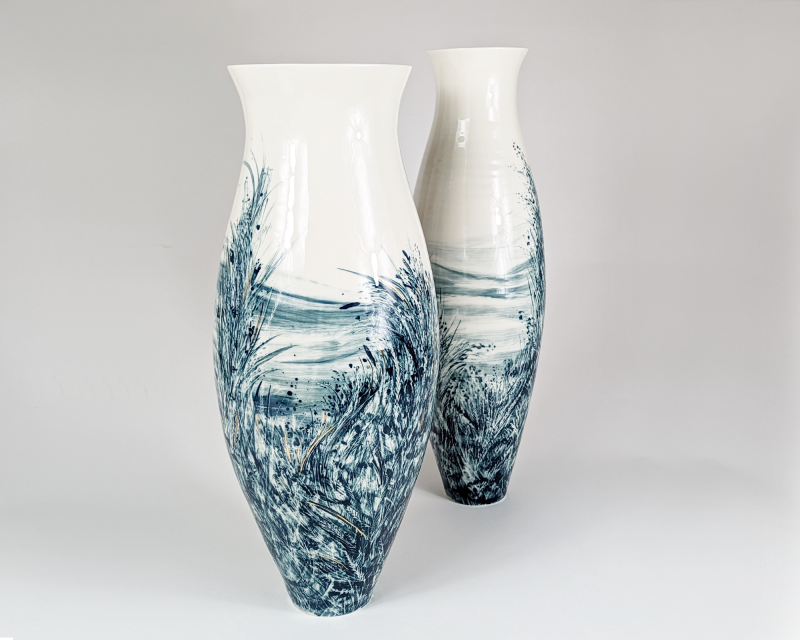 Joe Cobb-Stanier
Joe is a Senior Thrower and has been working at the Pottery since 2004. He loves the variety in working on different projects and commissions whilst overseeing the workshop flow. Before working at the pottery Joe was a fashion designer specialising in print which put him in great stead for his work at Whichford where he is often part of the research and design of our complex bespoke commission. Joe's background in textile and design means he comes with a wealth of technical experience. Recent projects Joe has made include a 1.2 metre tall curved pipe for a Turner Prize Winning Artist and a set-of-ten 65cm tall mid-century style bespoke lampshades for a New York design firm. His all time favourite project so far was helping Jim build and model a 2 metre high medieval arch for a Japanese garden show.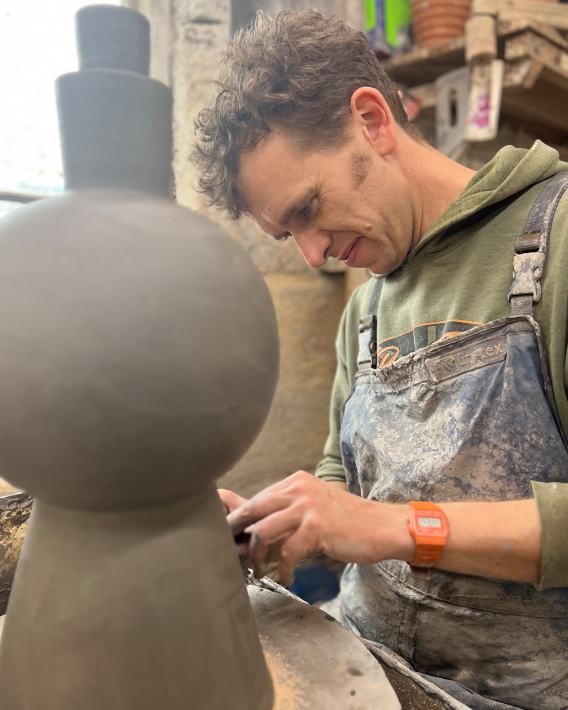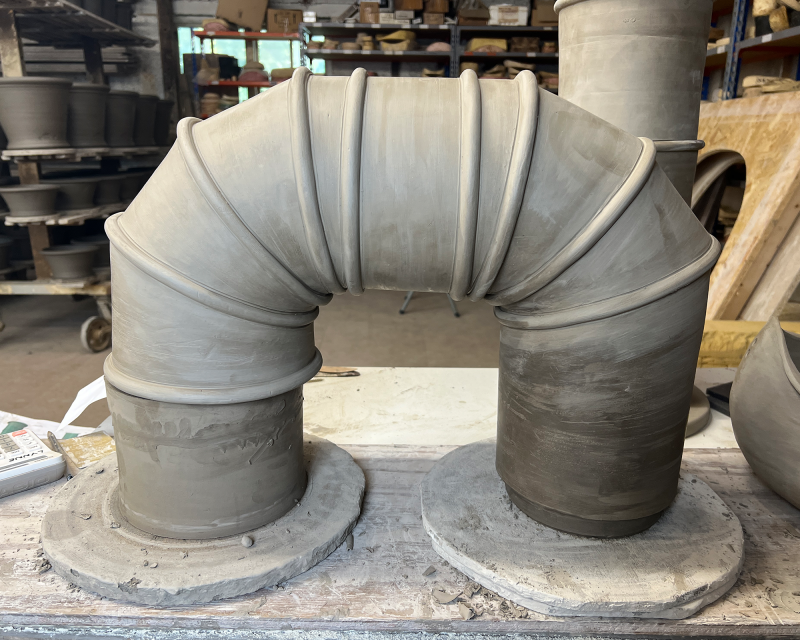 Whichford Pottery Skills Workshops
&

Courses

A series of courses and workshops ranging from weekly classes for beginners to multi-day workshops for experienced potters.