How We Make Our Pots
Using throwing and pressing techniques passed down over centuries, Whichford Pottery specialise in producing top quality terracotta flowerpots by hand.

All our flowerpots carry a ten year frostproof guarantee.
All our Pots are Designed by Jim and the Team
Designing our Pots
Starting with the skills and aesthetic of the British flowerpot tradition, Jim has developed a unique and instantly recognisable Whichford style. Every Whichford pot is designed in-house often using hand-carved moulds, roulettes and stamps, making our pots not just vessels for planting but something of beauty in their own right.

We are continually pushing the boundaries of the material, coming up with innovative new techniques all the time and showcasing what can only be done by hand!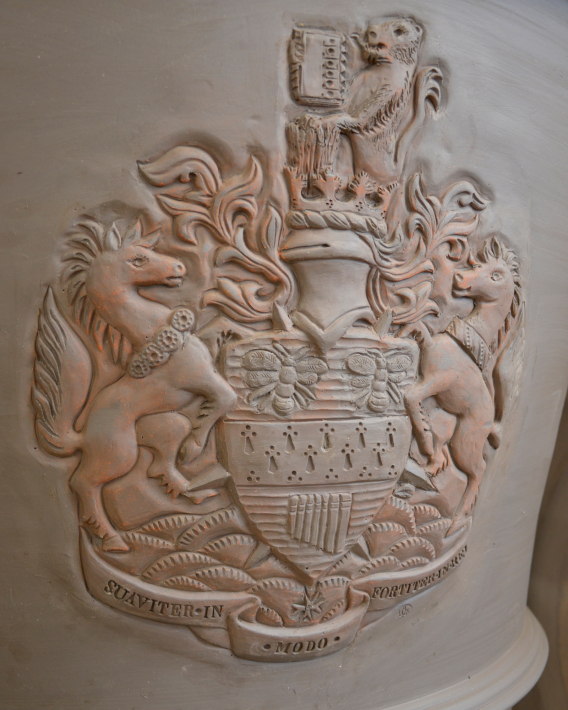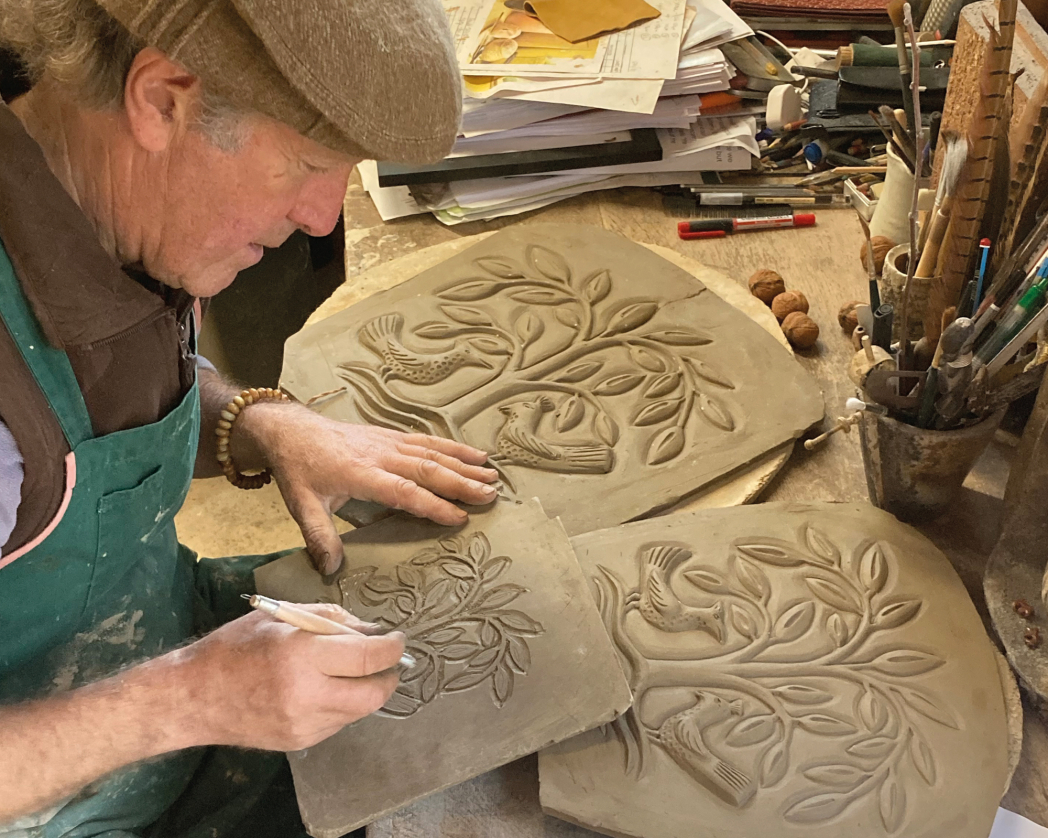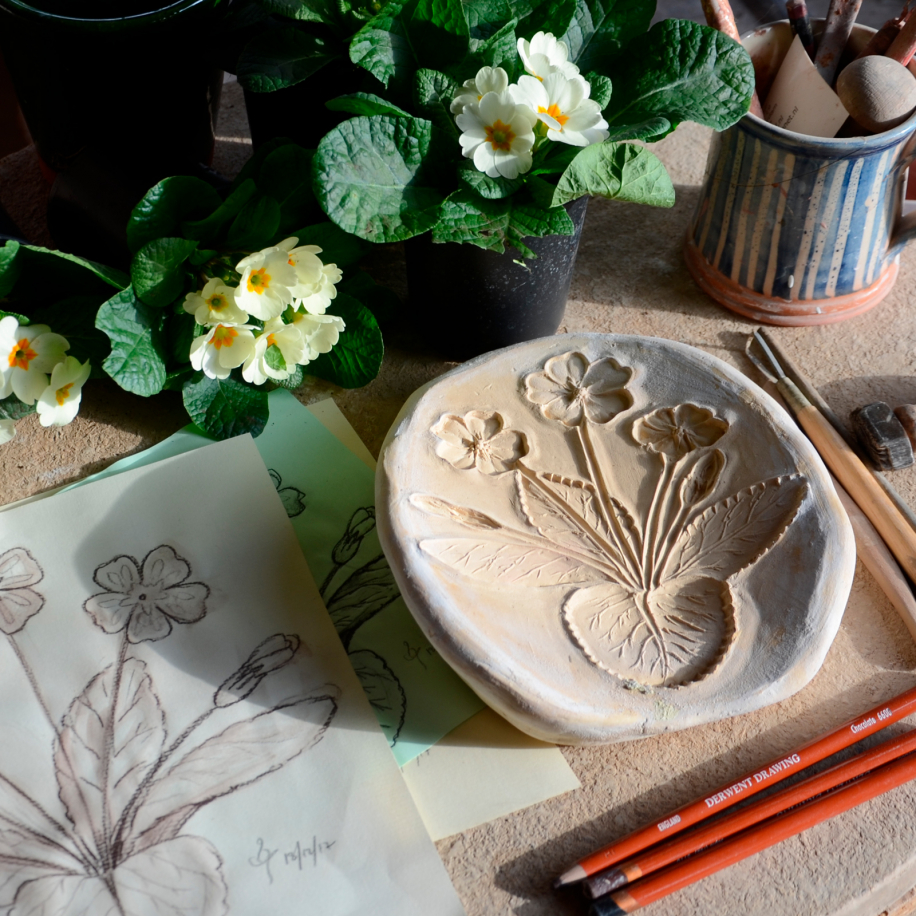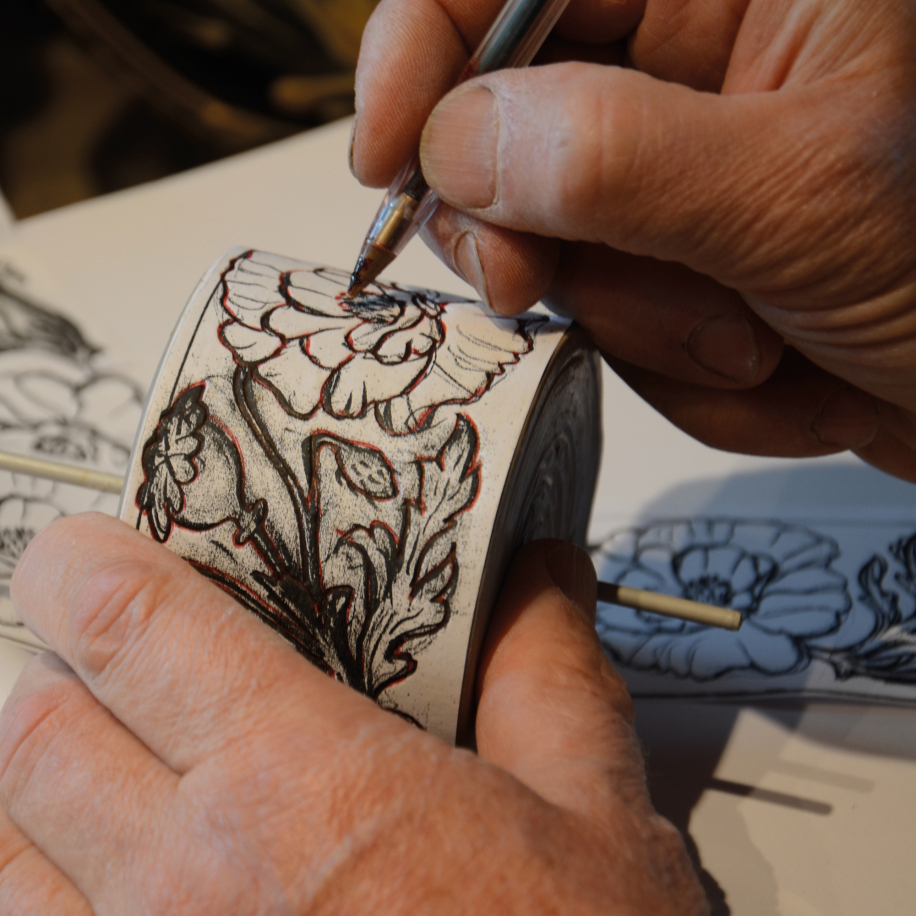 Best quality clay
Making our Clay
In order to offer our 10 Year Frostproof Guarantee we refine our own clay out of a blend of three British clays from Blockley, Ironbridge and Suffolk. This unique mix gives our clay an ideal elasticity for forming as well as the perfect porosity for plants, and once fired it turns a rich terracotta colour. Brian has worked in our clay room since 1998 and overseas the production of between five and eight tons of clay a week.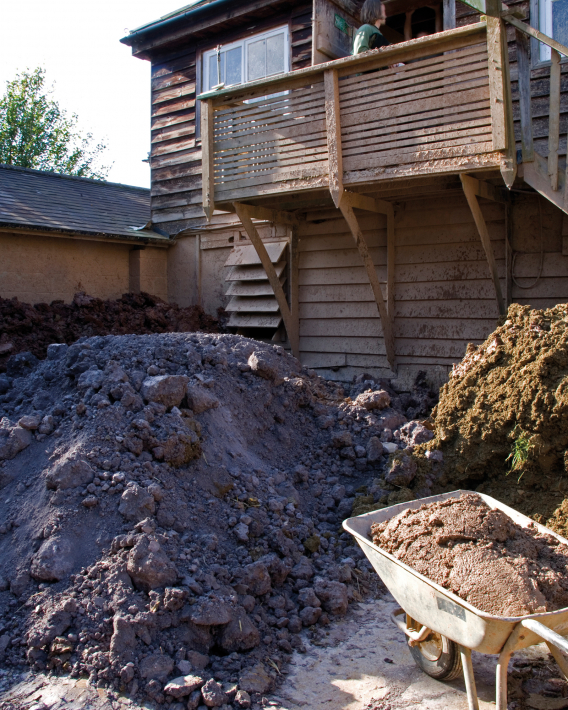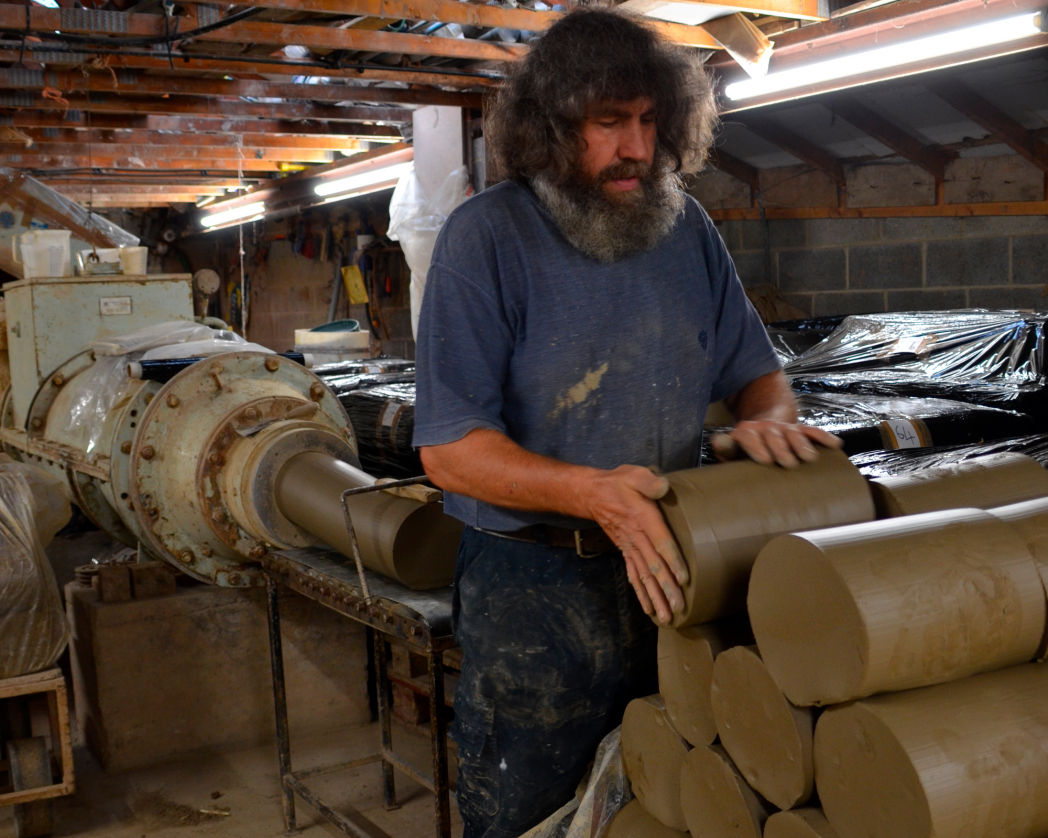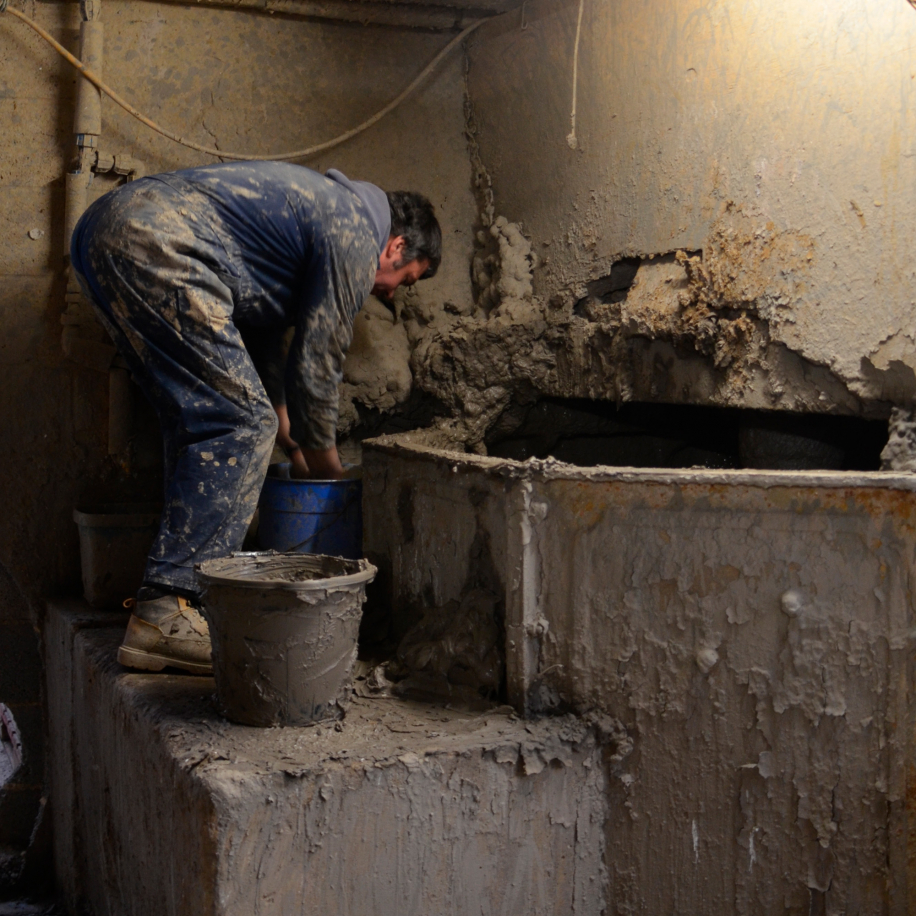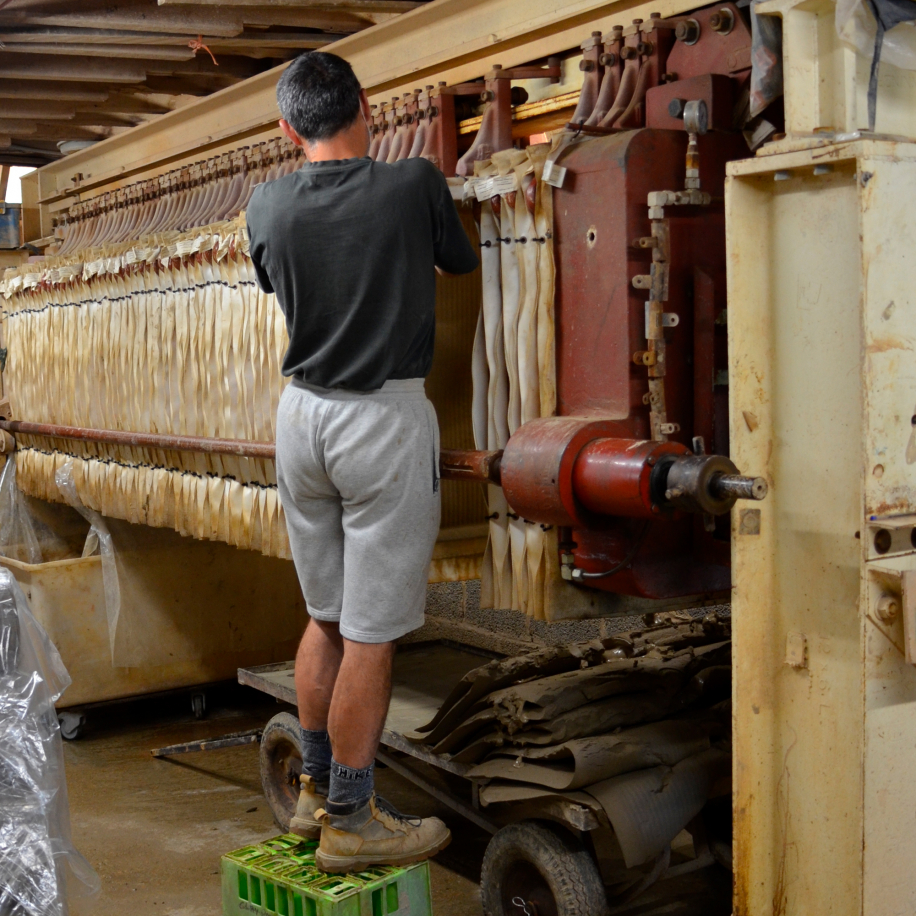 All our pots are handmade
Throwing Our Pots
Our pots are hand thrown on the wheel using an ancient 'three-pull' technique. This has been passed down for generations from Fred Whitbread, Reg Harris and their ancestors to Jim and now to Adam and his team. It takes a thrower over fifteen years to truly master the material and one of the great strengths of old English Potteries and Whichford alike is the ability to train a team of potters to consistently produce flowerpots that are as beautiful as the original over and over again.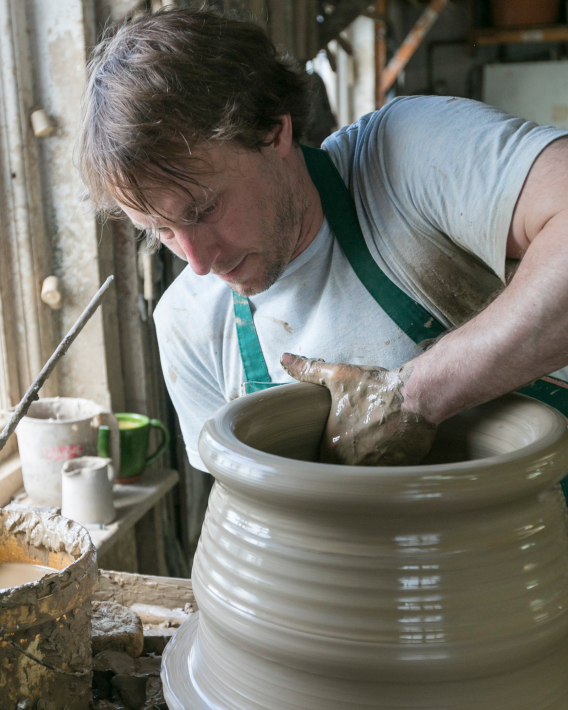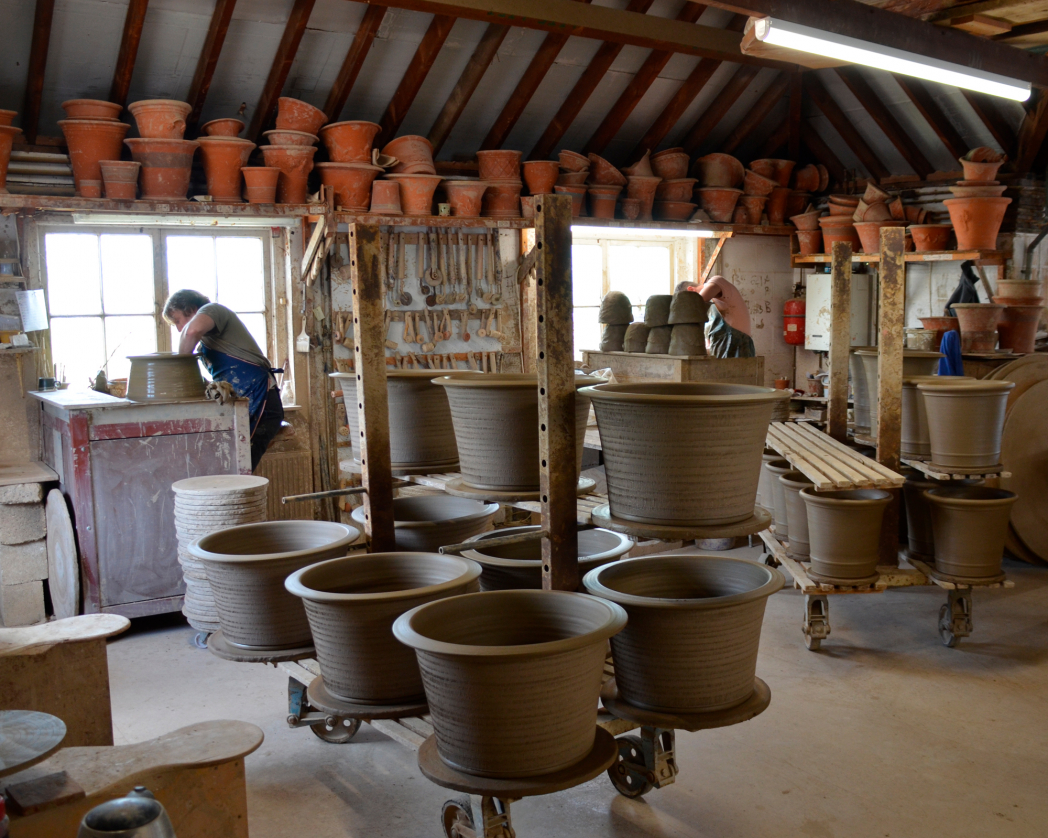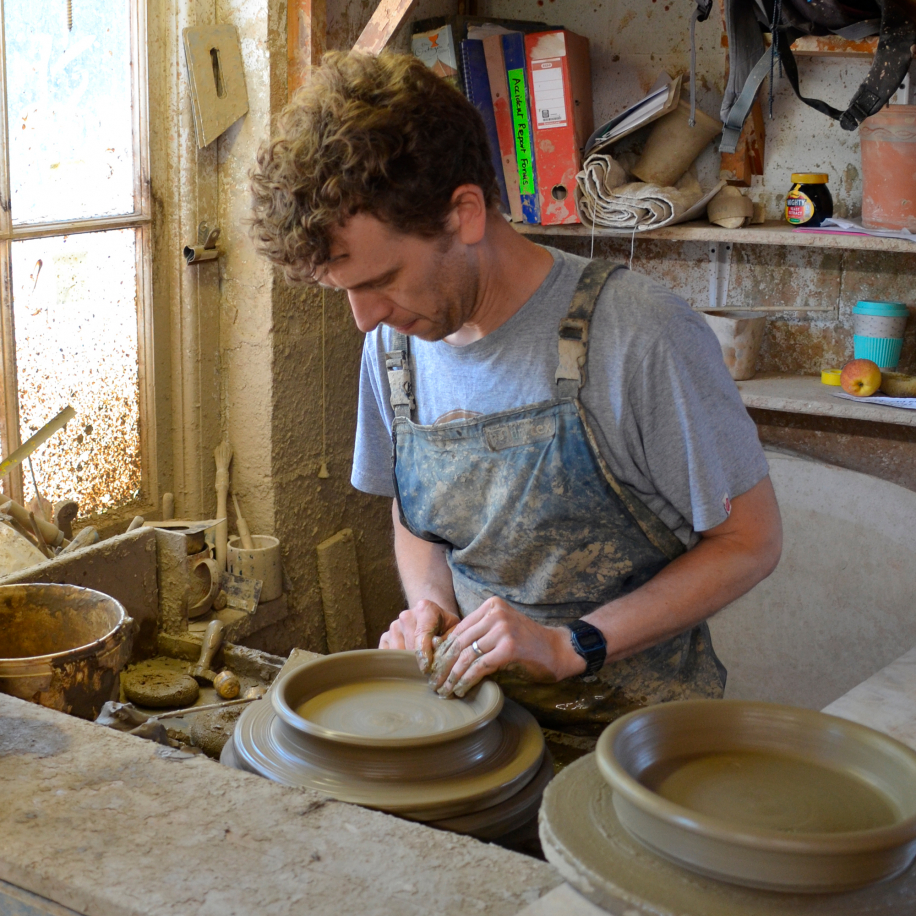 We love a challenge!
Big Ware
The largest pots we make are produced in up to seven sections, all hand thrown from large coils with specially designed bats and bespoke wheels to enable Adam and the team to reach heights only restricted by the size of our kilns.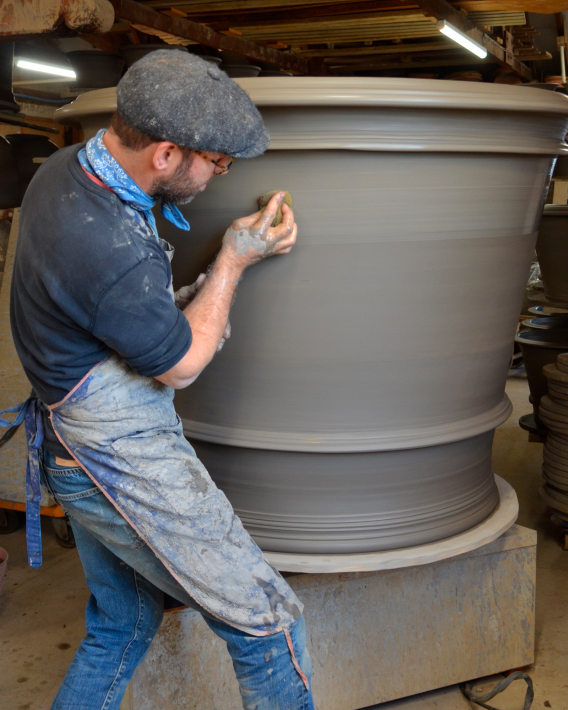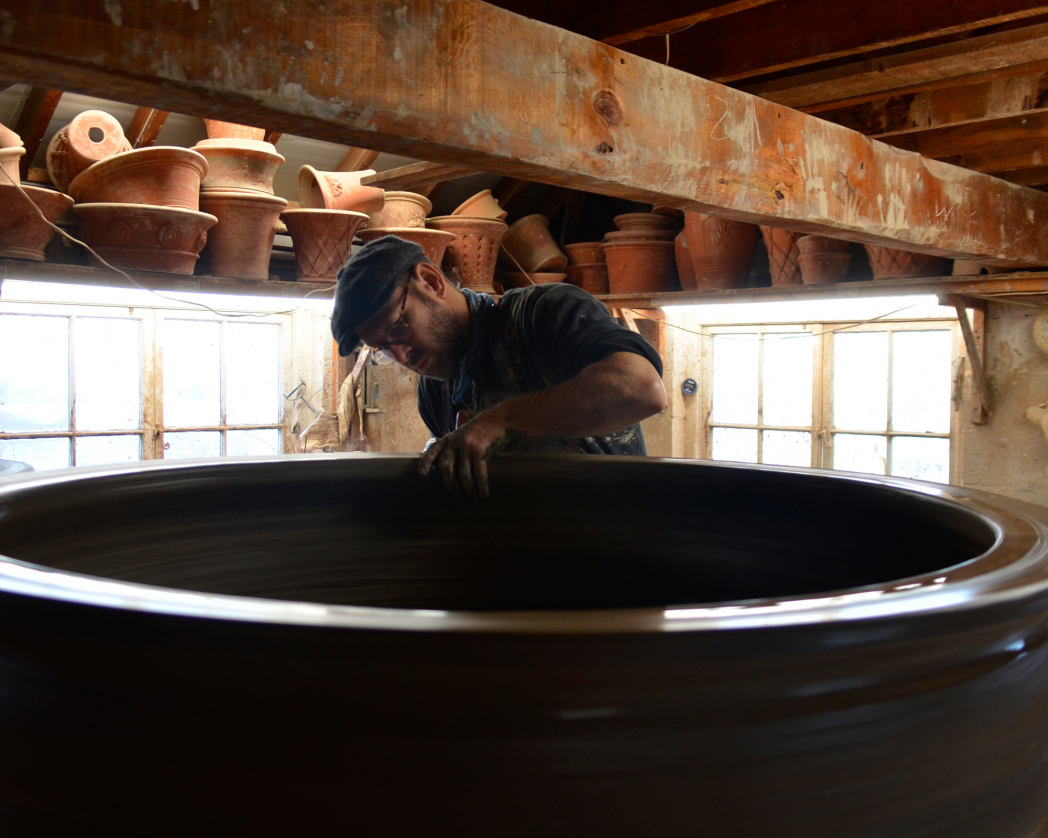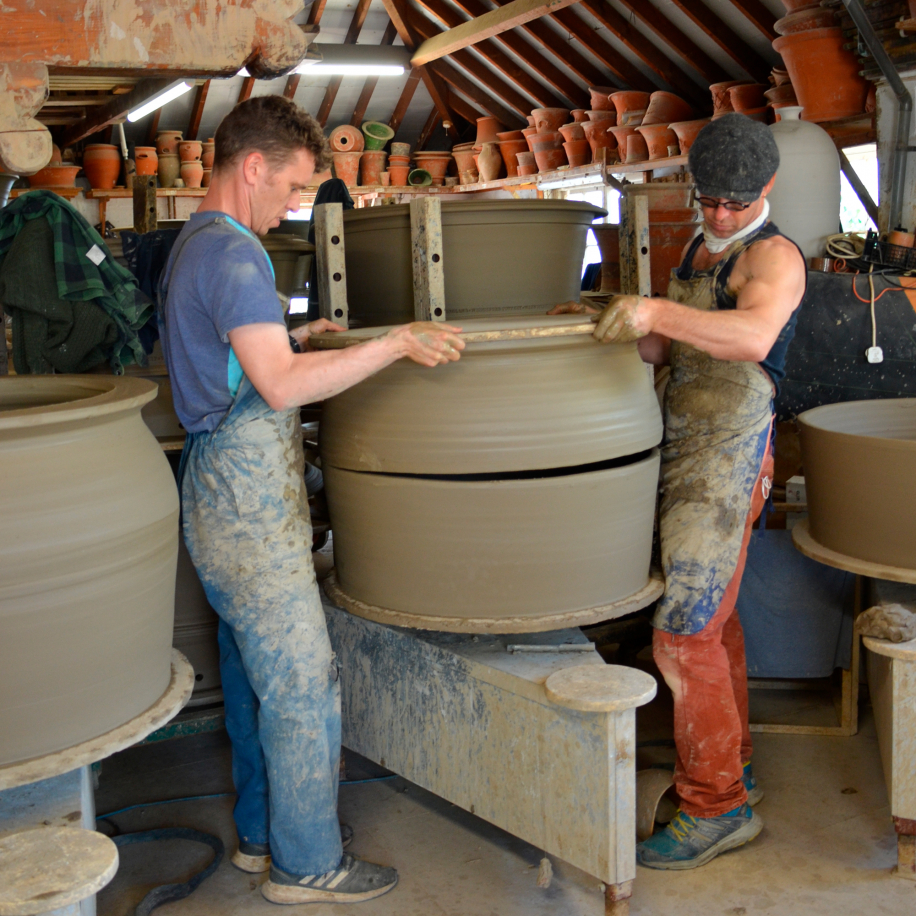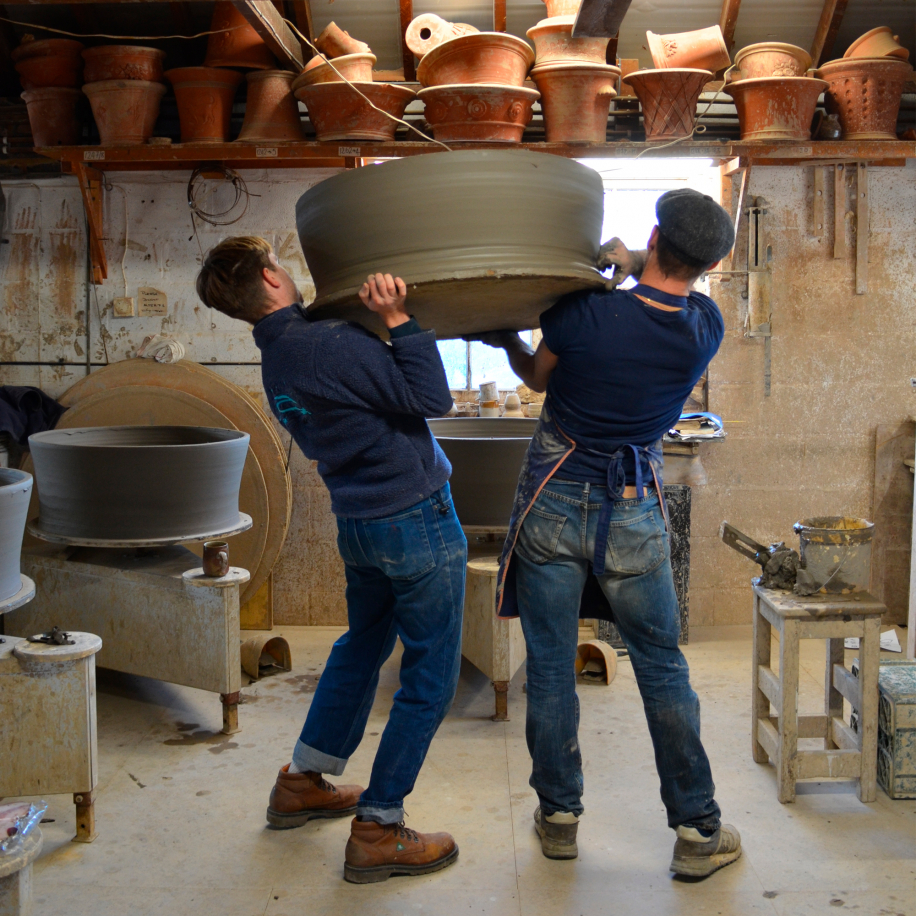 It's all in the detail…
Decorating Our Pots
All our hand-carved roulettes are applied on the wheel by the throwers. However, the majority of the detail you see is added by our decorating team once the pots have stiffened for a day or two. Our hightly-skilled decorators add intricate relief moulds, hand inscribed messages, stamps, colour and more to over half the pots we produce.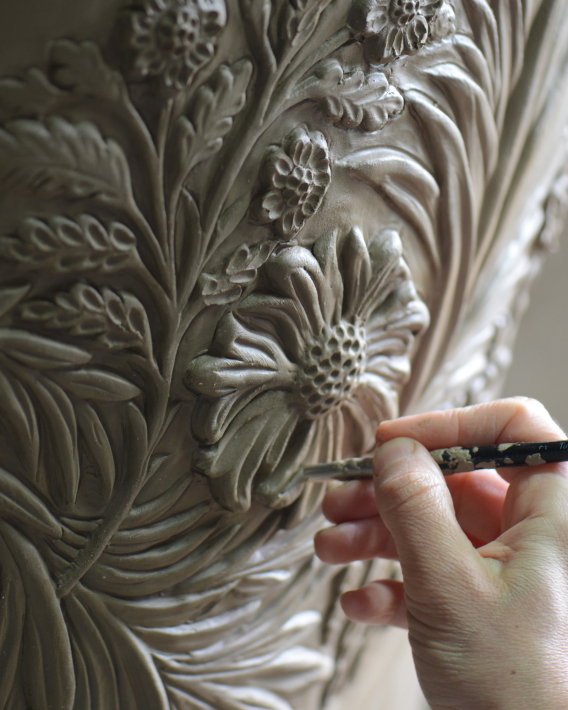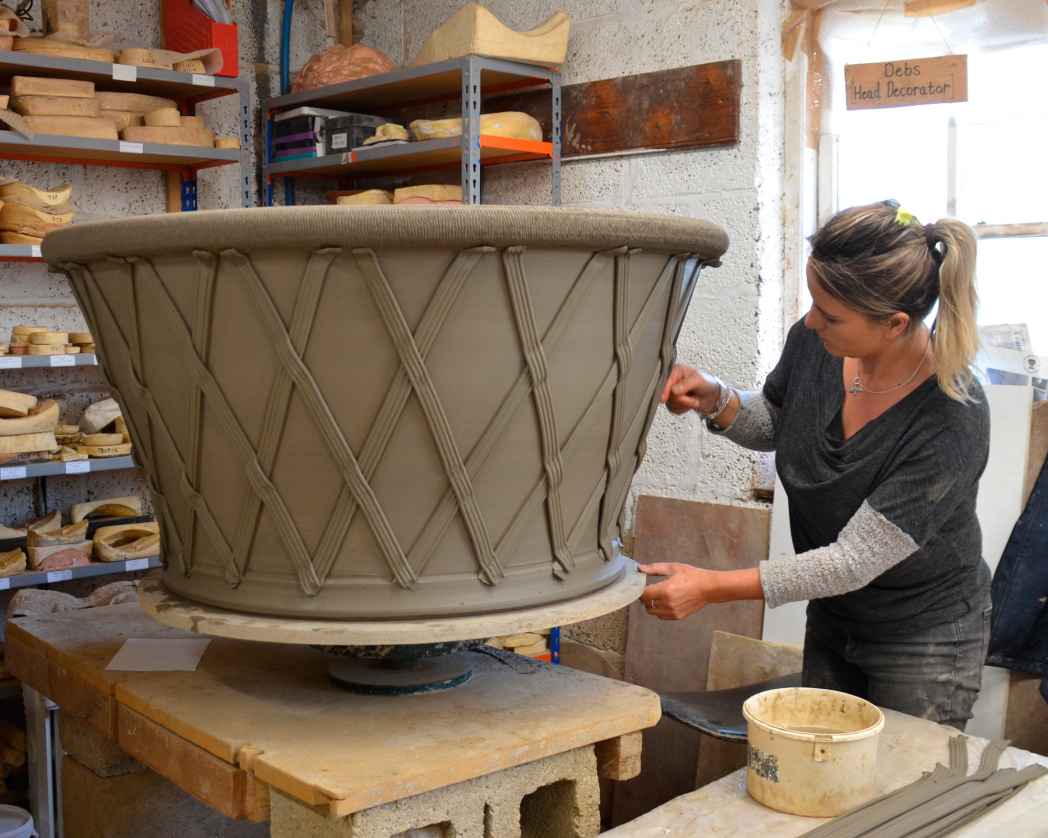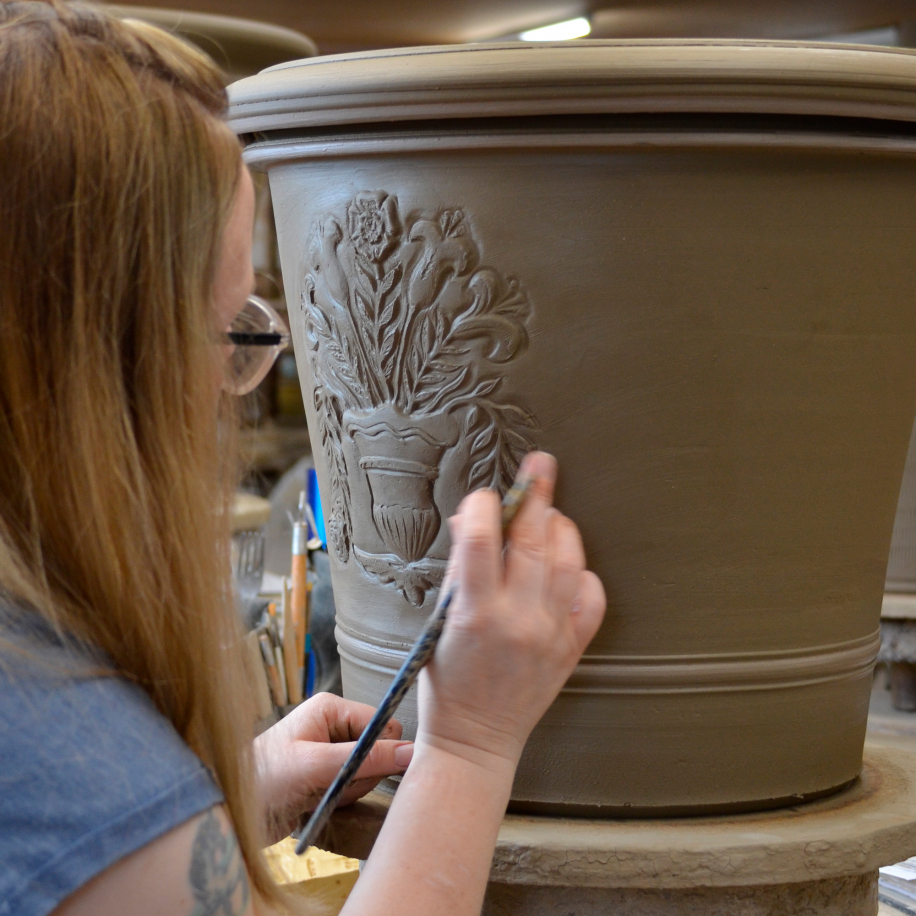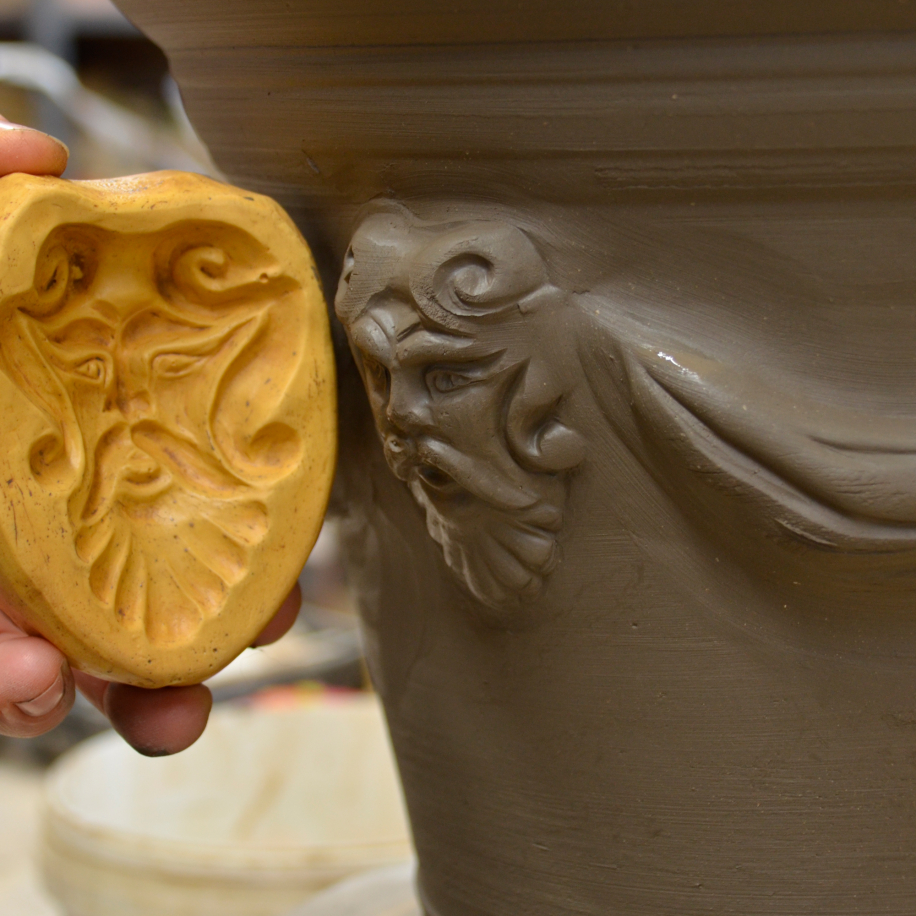 We fire our pots to
1060
degrees c
Once the pot has been formed it is vital that we carefully shepherd it through the remaining processes of turning, drying and, finally, firing. The whole production team are involved throughout this process.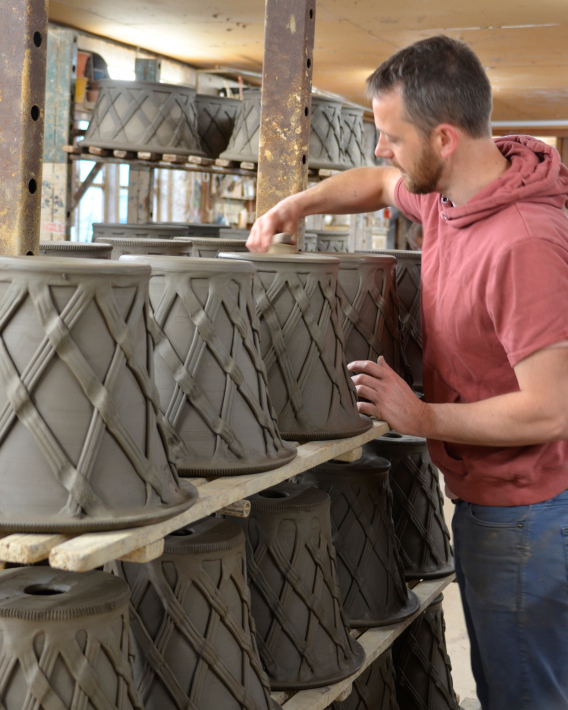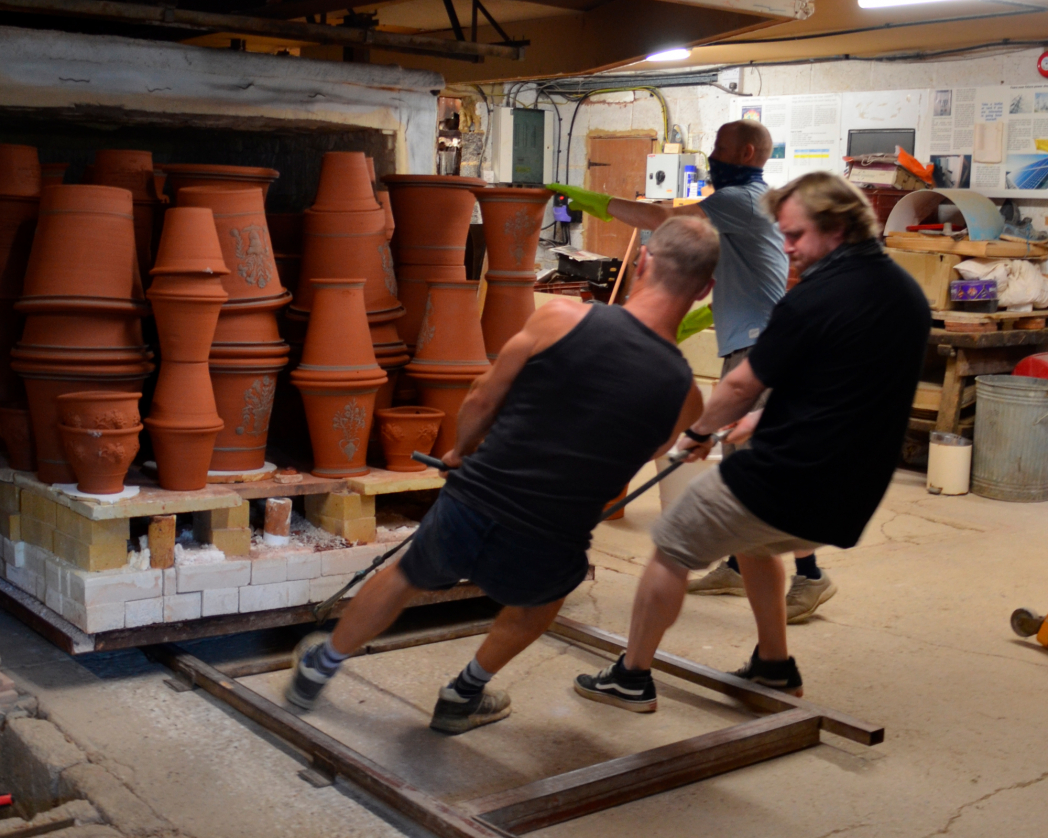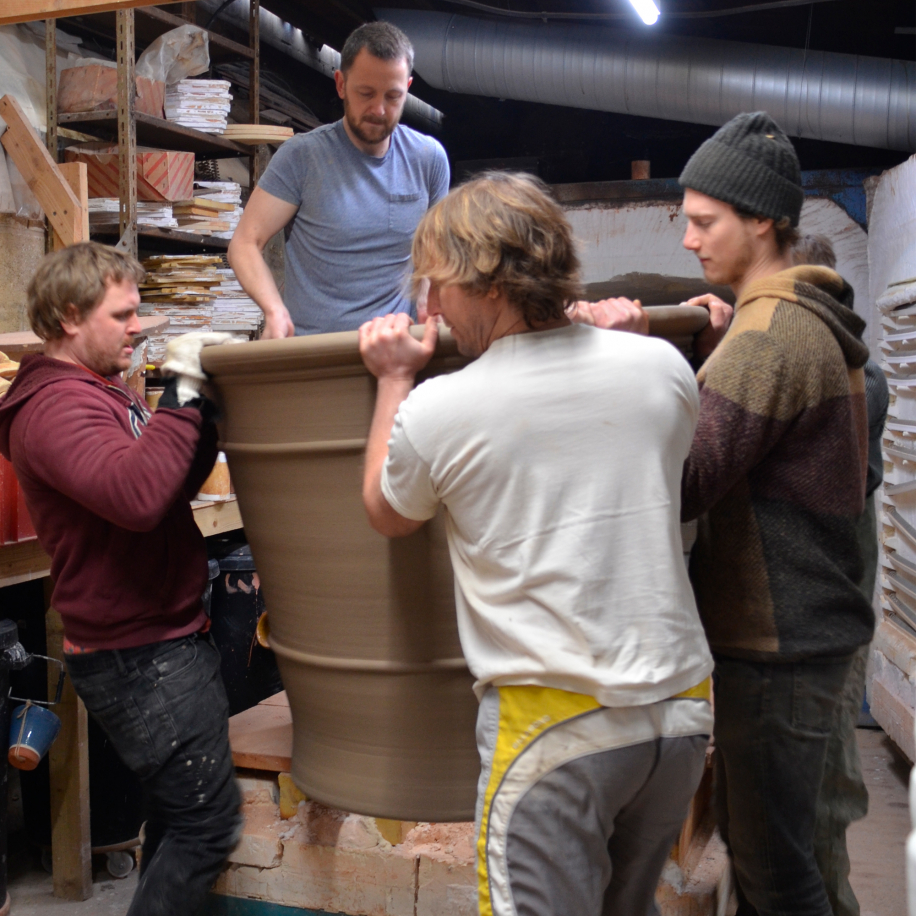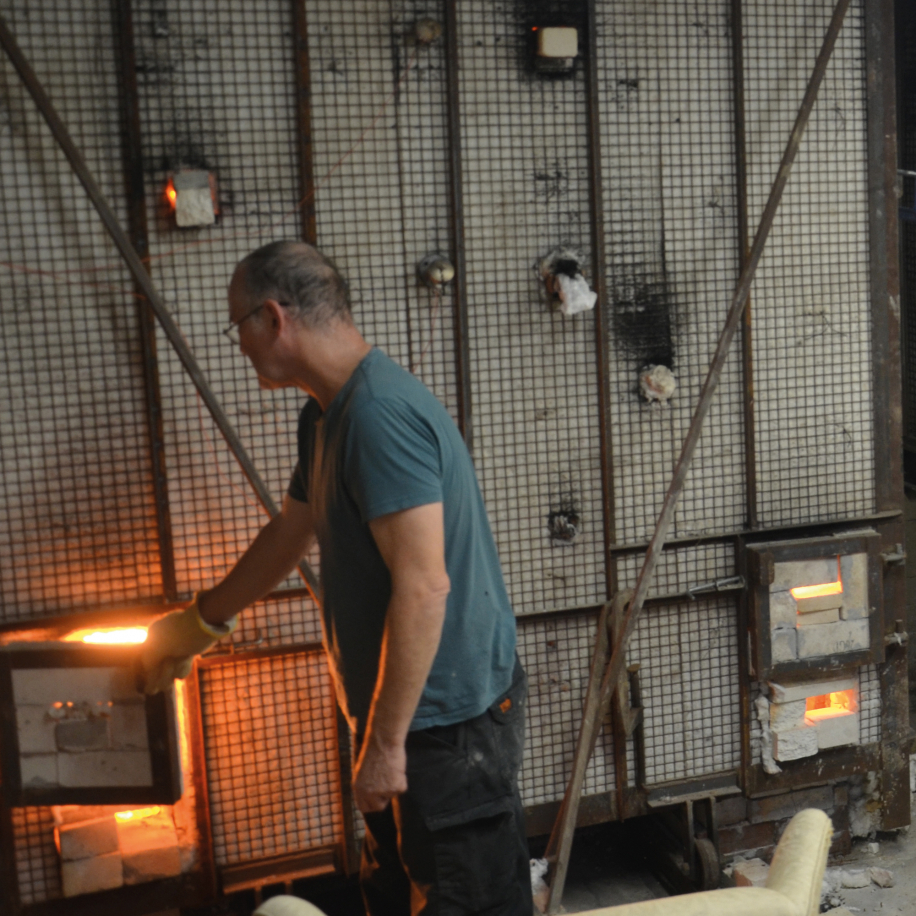 From Whichford Rams to
Handpressed Ware
Anything that can't be thrown on a wheel is often made using the 'handpressed' method, where slabs of pre-rolled clay are pressed into moulds to form ovals, highly decorative pieces, animals, eclipses and more…extending the range of what is possible!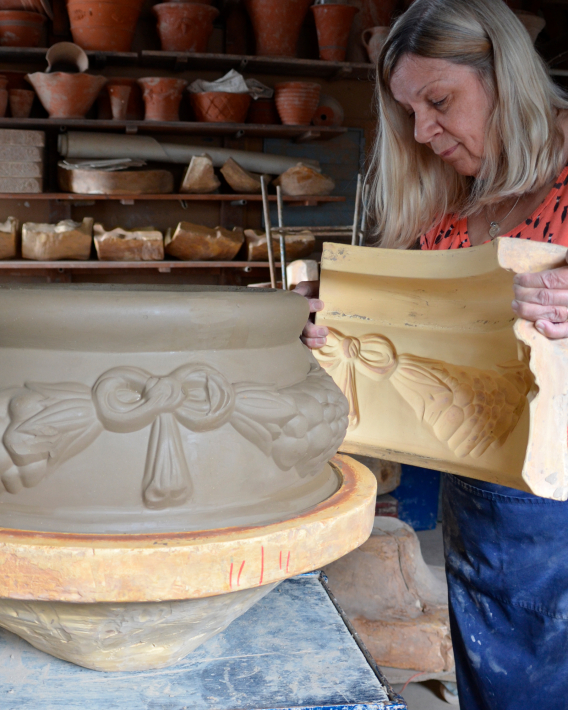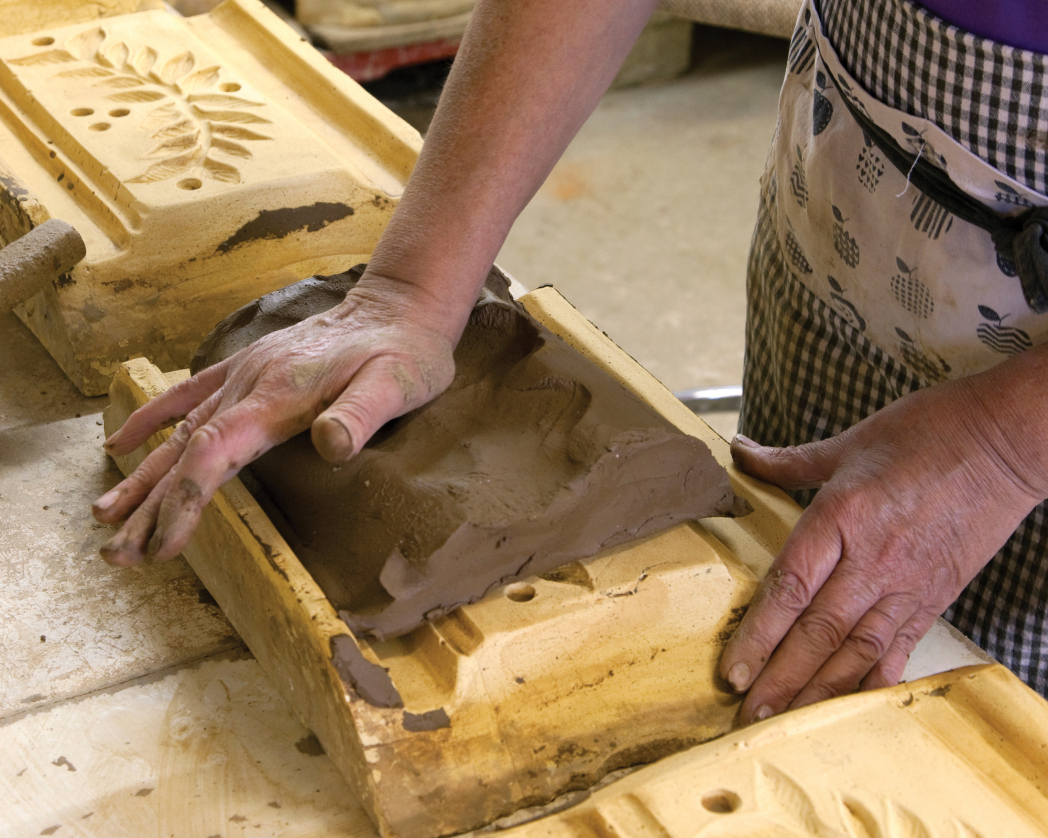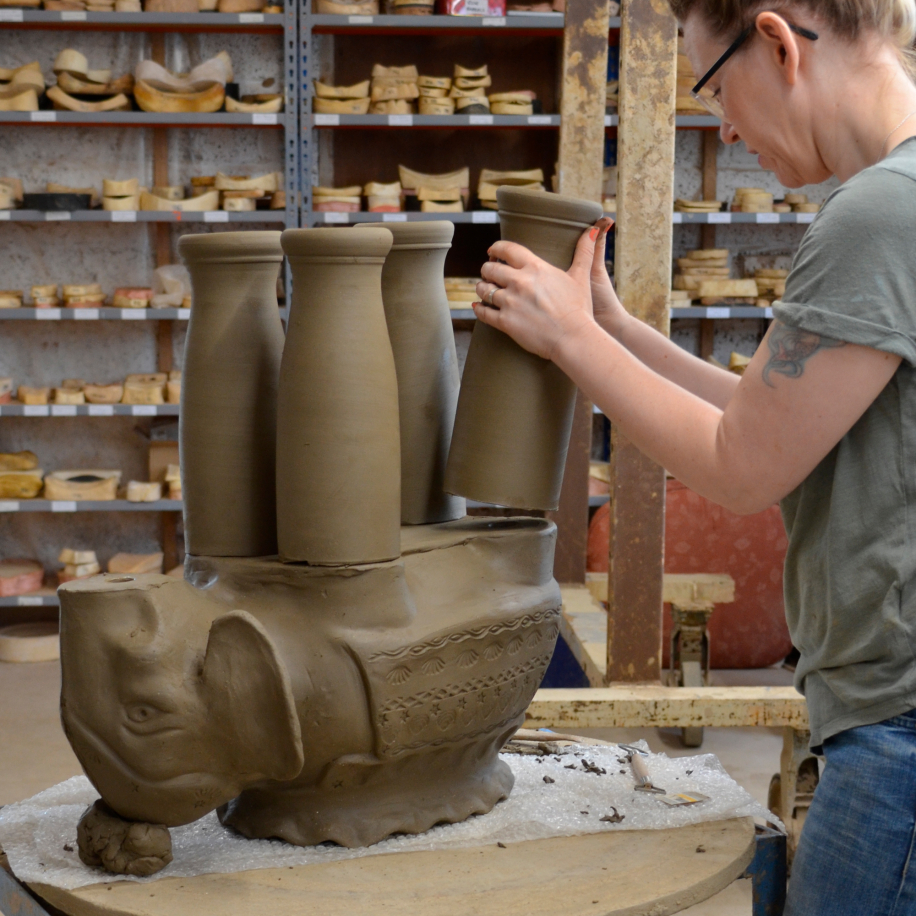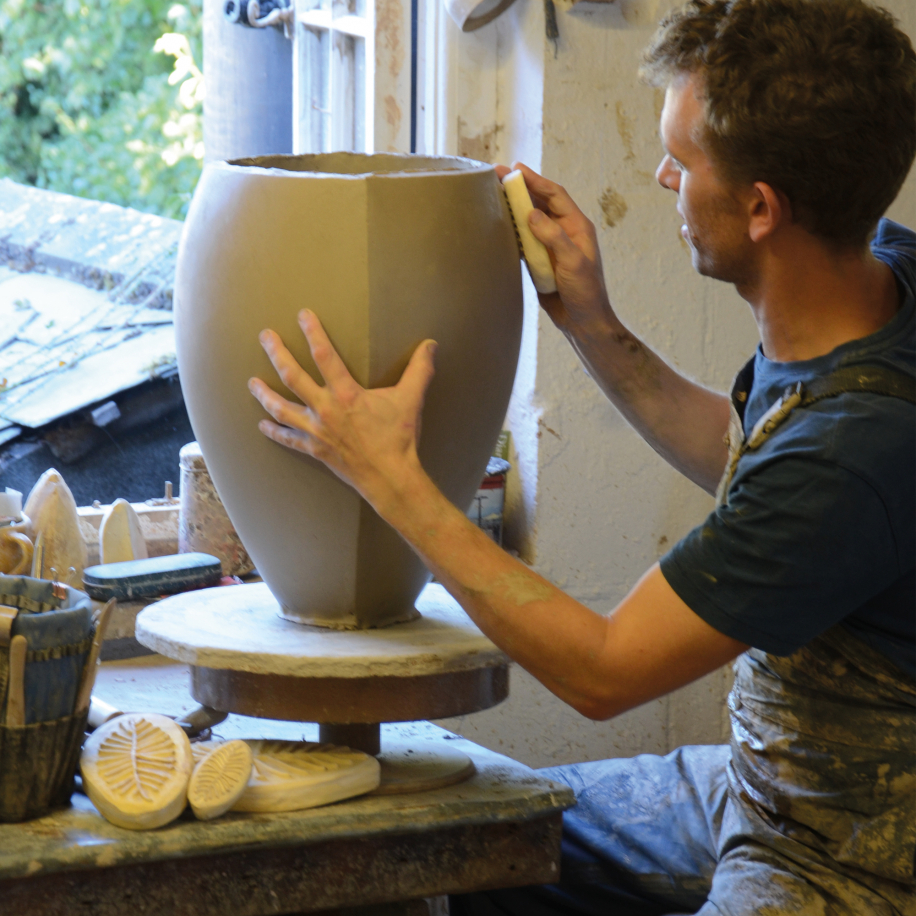 We ship worldwide
Our flowerpots are sent all around the country as well as shipped to gardens in Japan, America and Europe.