Photo Competition
Cameras to the Ready!
We are offering a £100 gift voucher each month to our favourite photo of a Whichford pot or pots in your garden. Whether it is a snap of your favourite bulbs enjoying a few rays of spring, a multi-species planting in full bloom, seedlings in a Seedpan or a showy Auricula in its theatrical setting, we would love to receive your photos.
Please email your entries to photocompetition@​whichfordpottery.​com.
Click here for T&Cs.
April
I'm always caught unawares by the sheer joy of spring bulbs — a joy that doesn't diminish over the years! There are some really excellent combinations here, and well done for keeping those fritillaries in such good condition — unusually ours did not survive the winter even though it was a bumper season for second-time tulips. We are looking forward to the May competition already!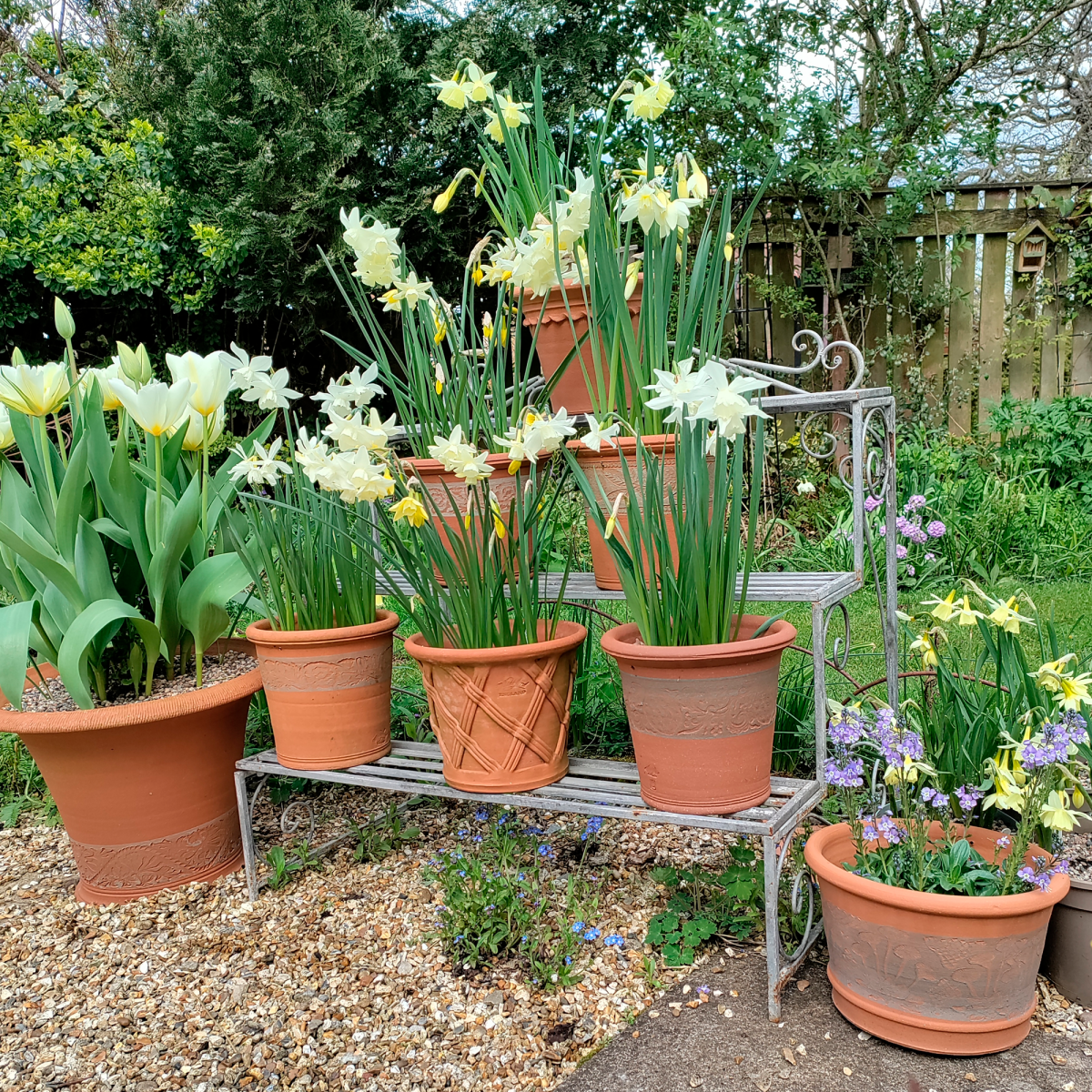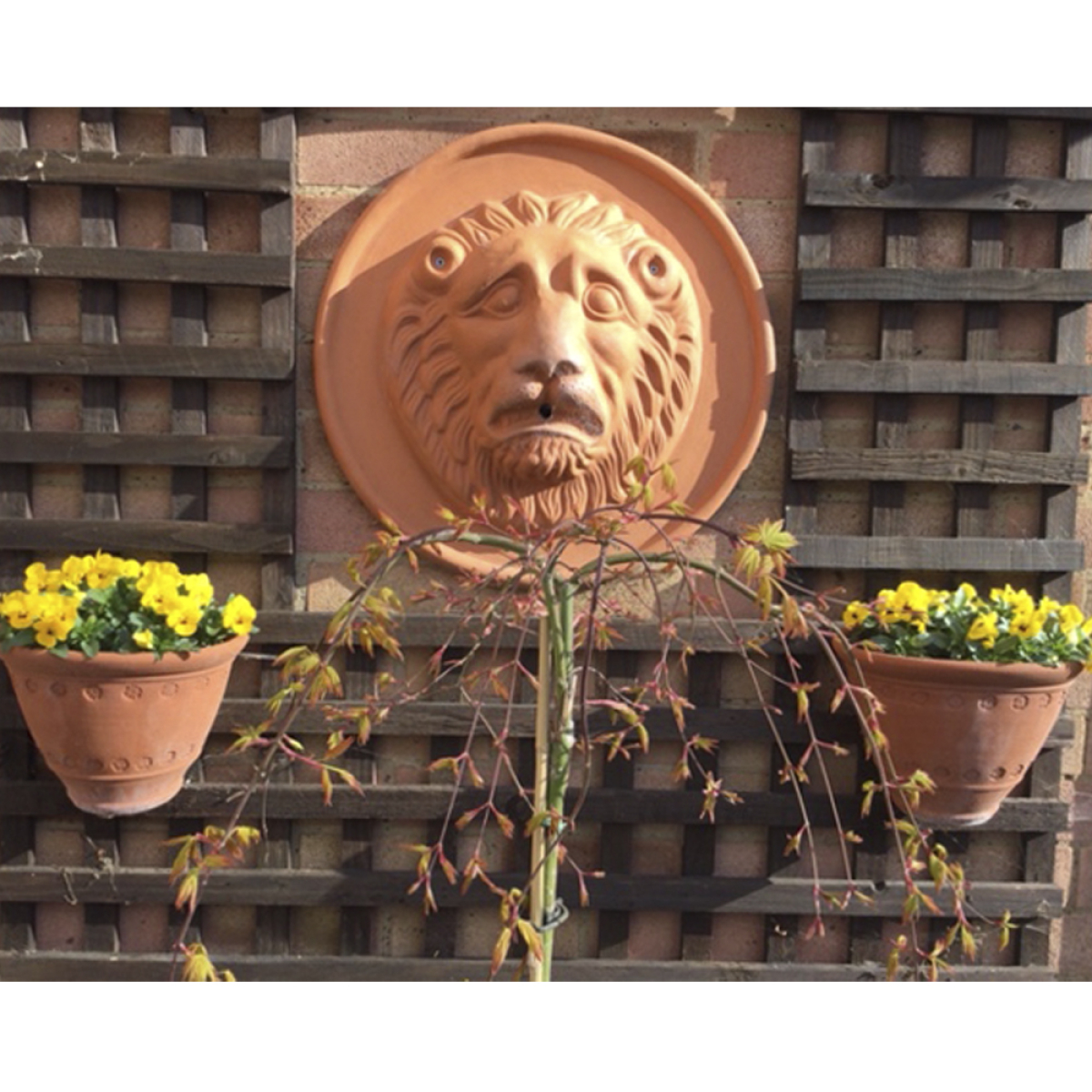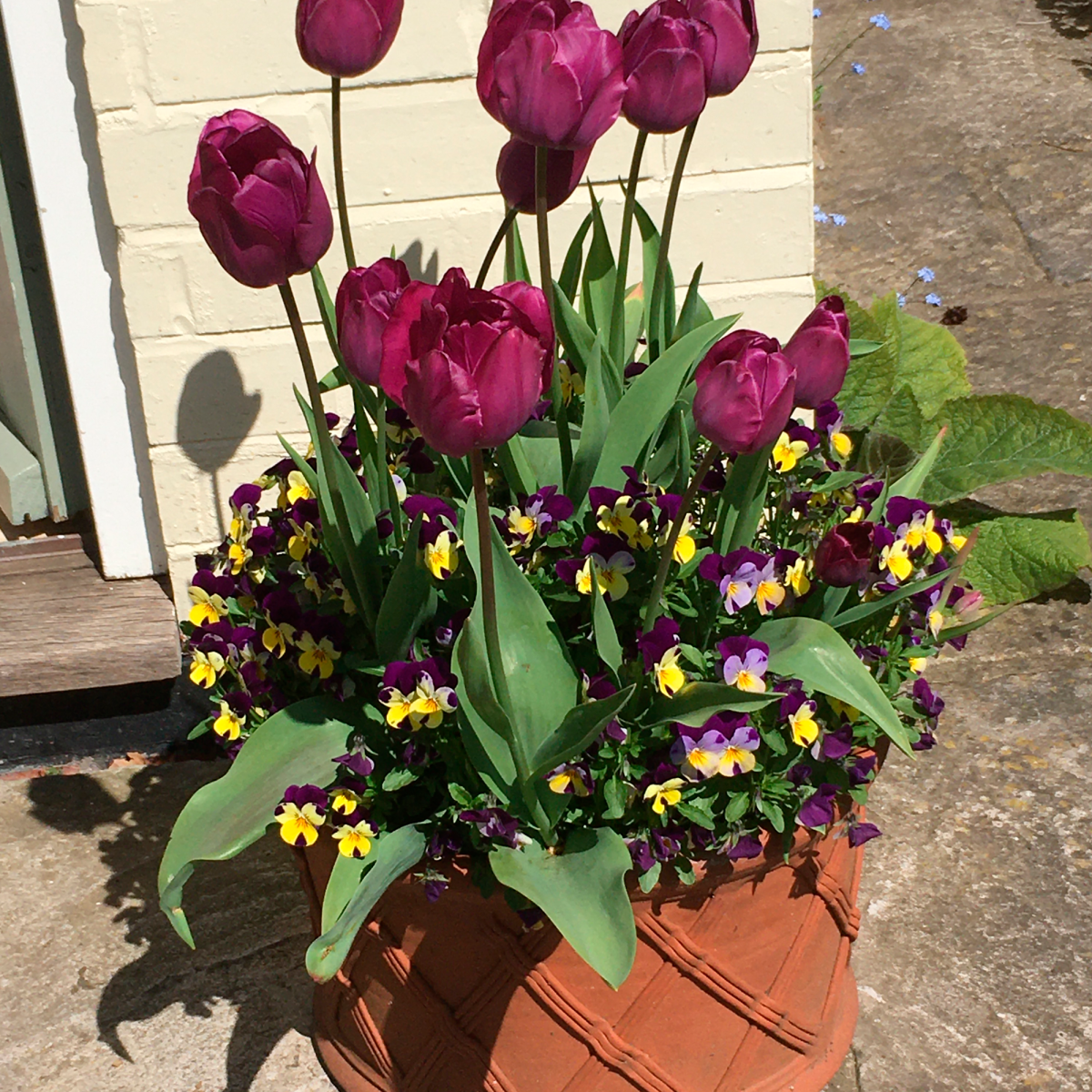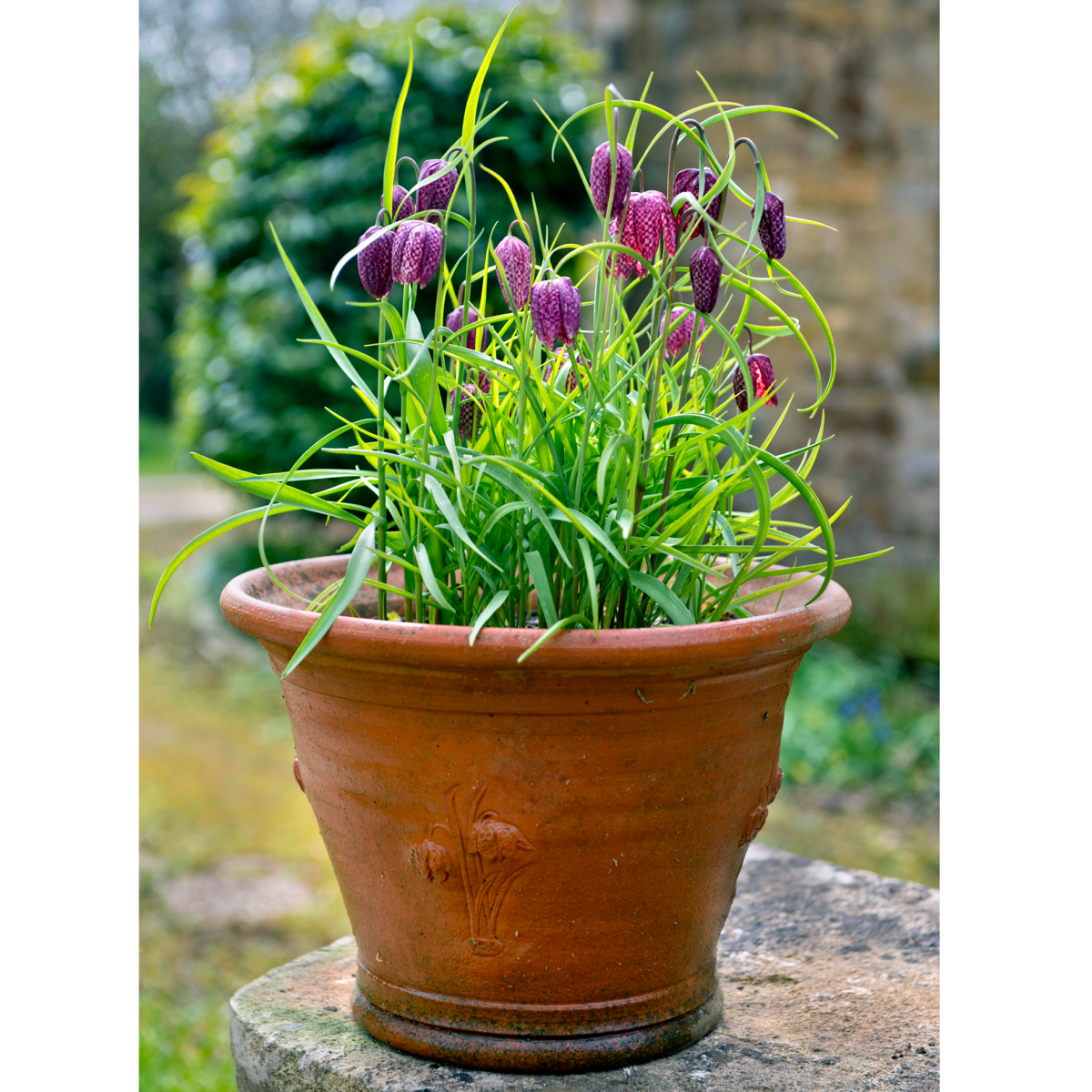 March
2023
Welcome back to our competition and thank you for a record number of entries — so many that main tulips and summer ones have been held back until later. It always delights me to see so many different ways of using our pots, and that they can be enjoyed at any age! Please keep the photos coming.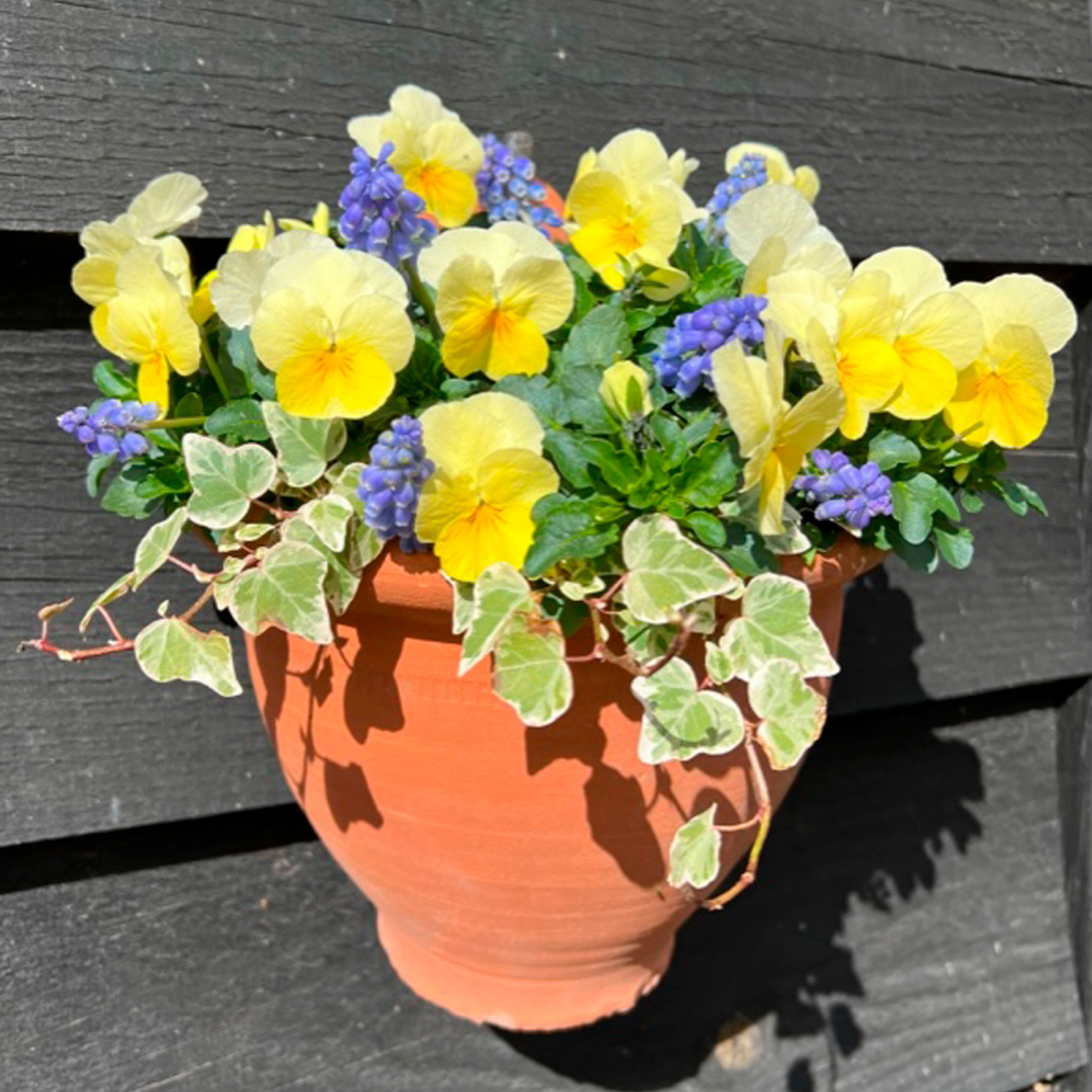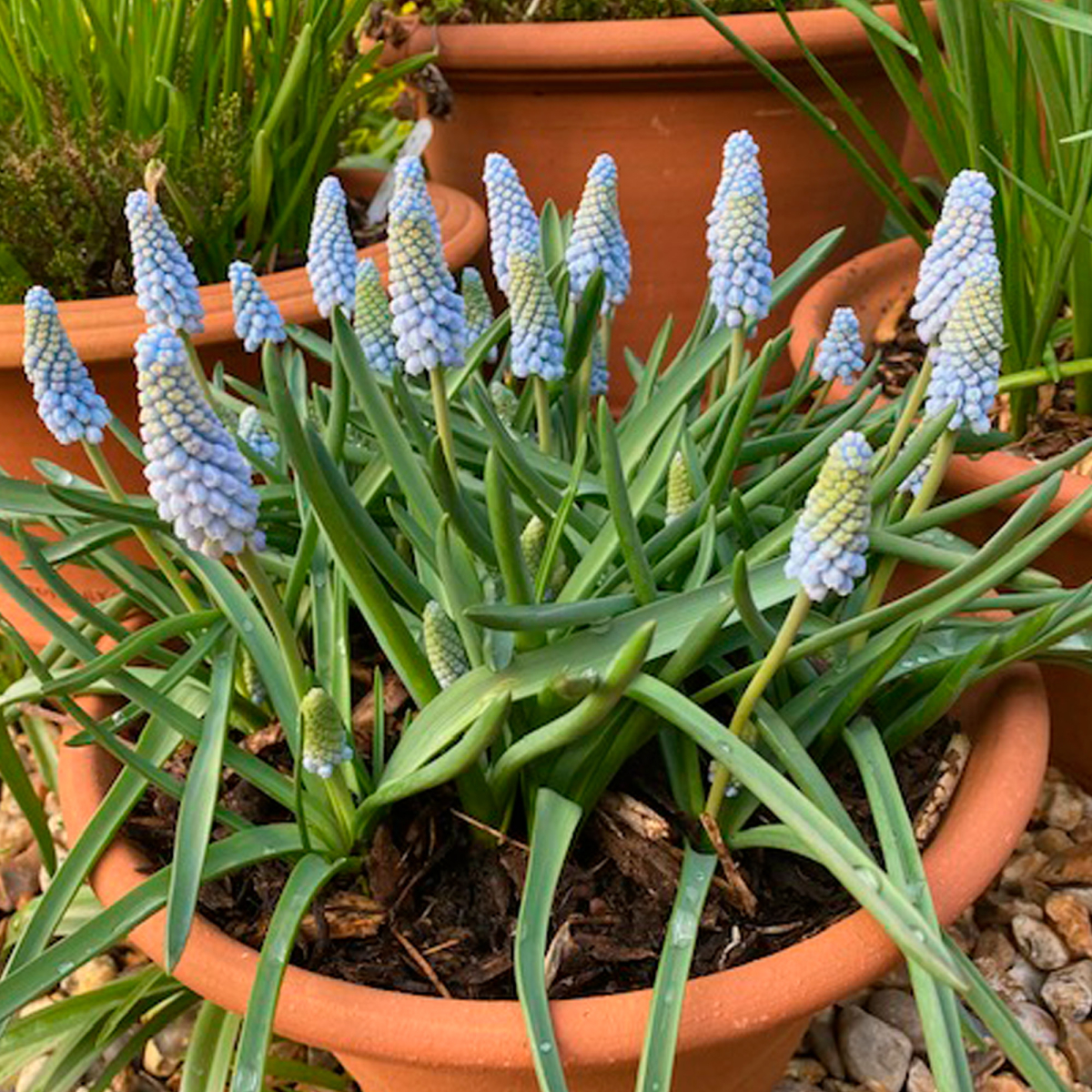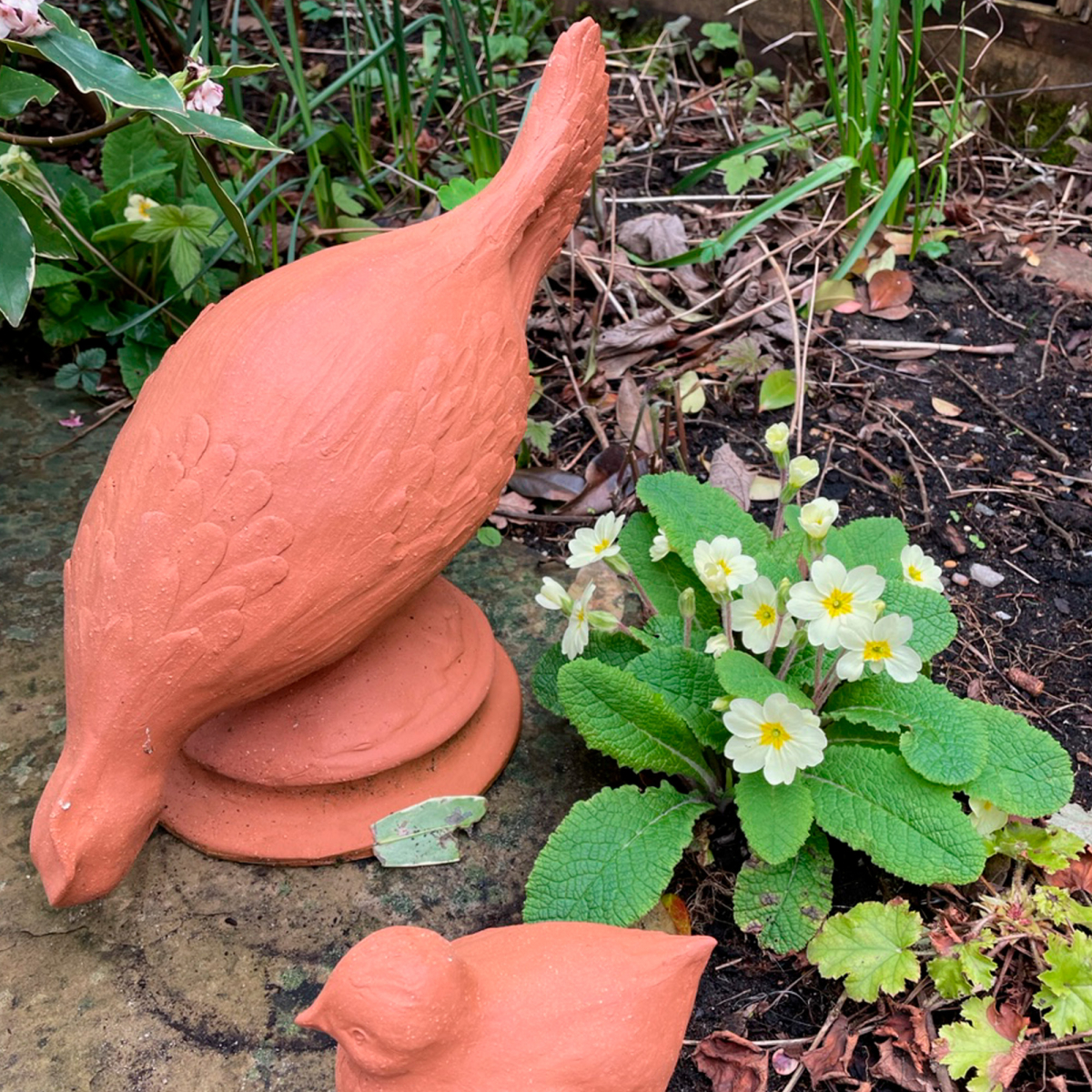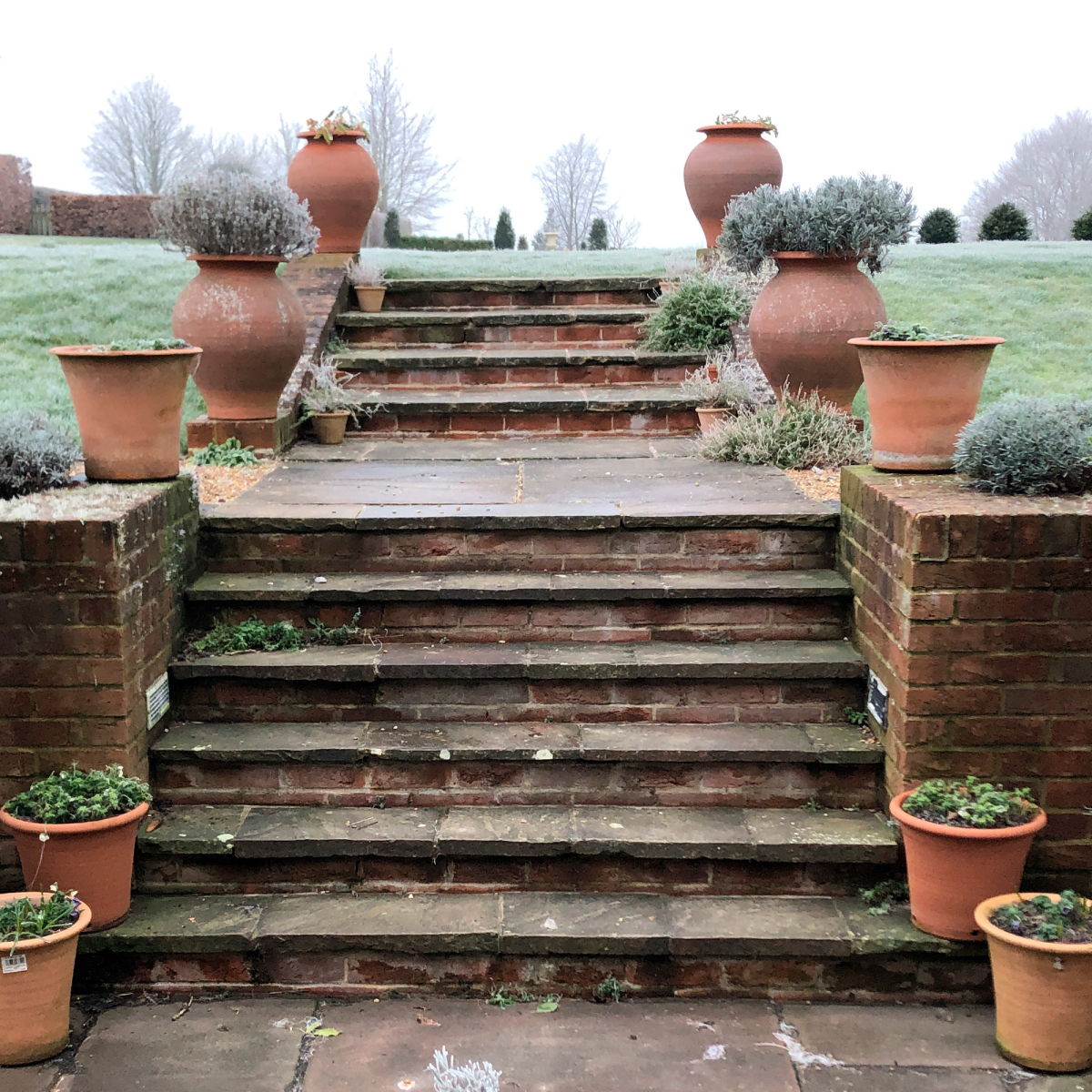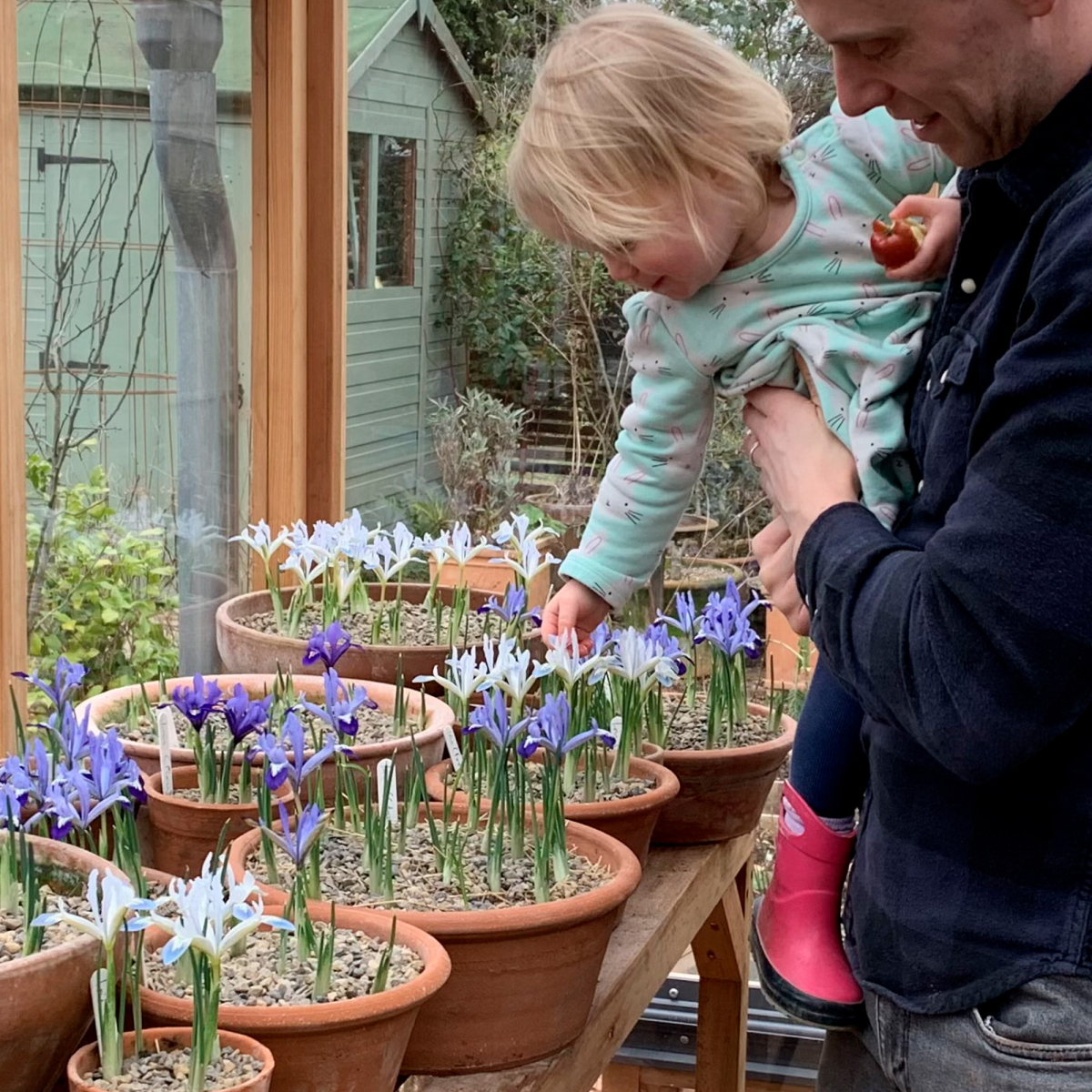 April
2022
Thank you to everyone who contributed to this month's photo competition. It's heart warming to see our pots used so creatively in so many different settings. It looks like we might need to have an animal, pets and birds category next time. The prize this month goes to this lovely photo for beautiful plantings and beautiful complimentary background. Keep the photos coming! Here's a small selection of some of the best so far…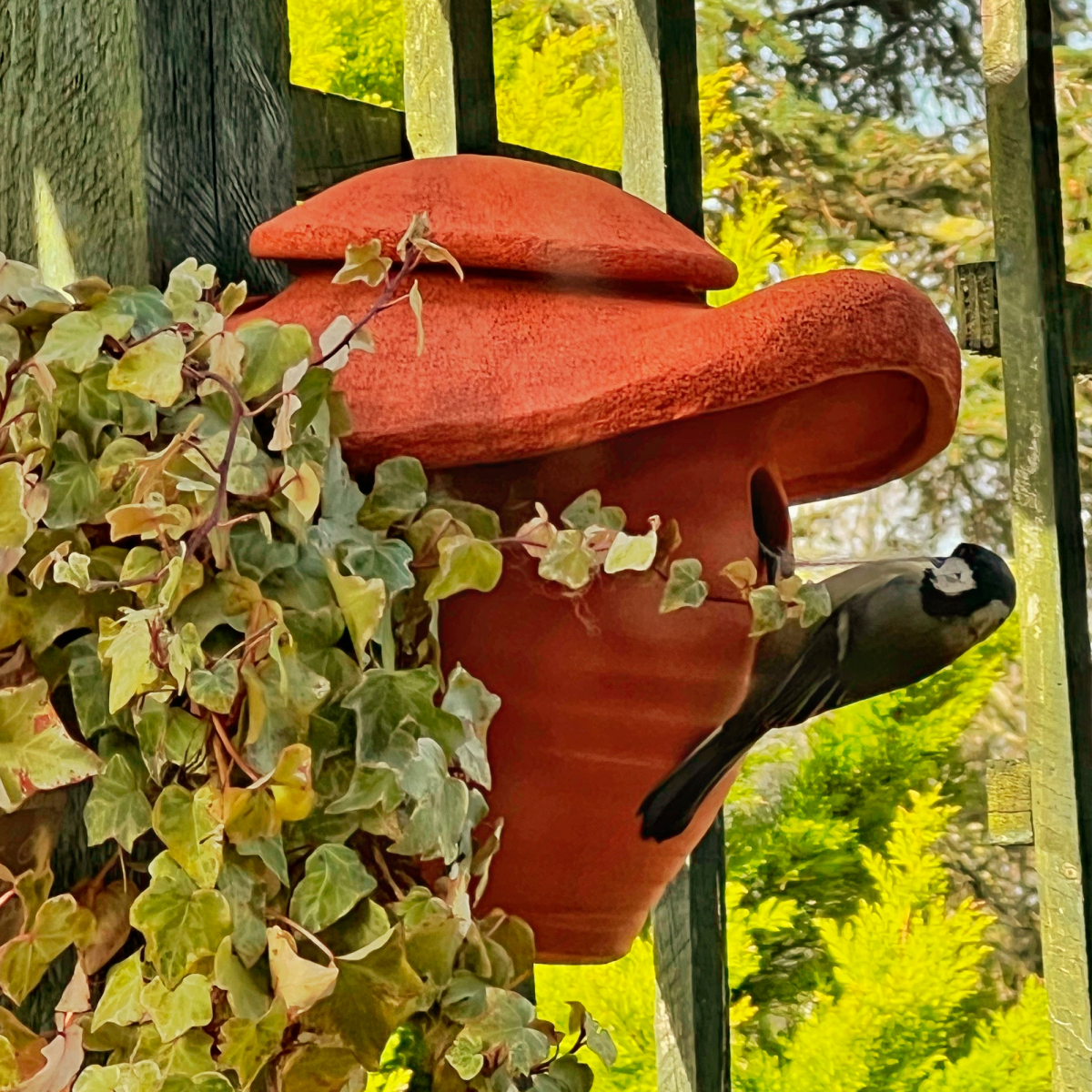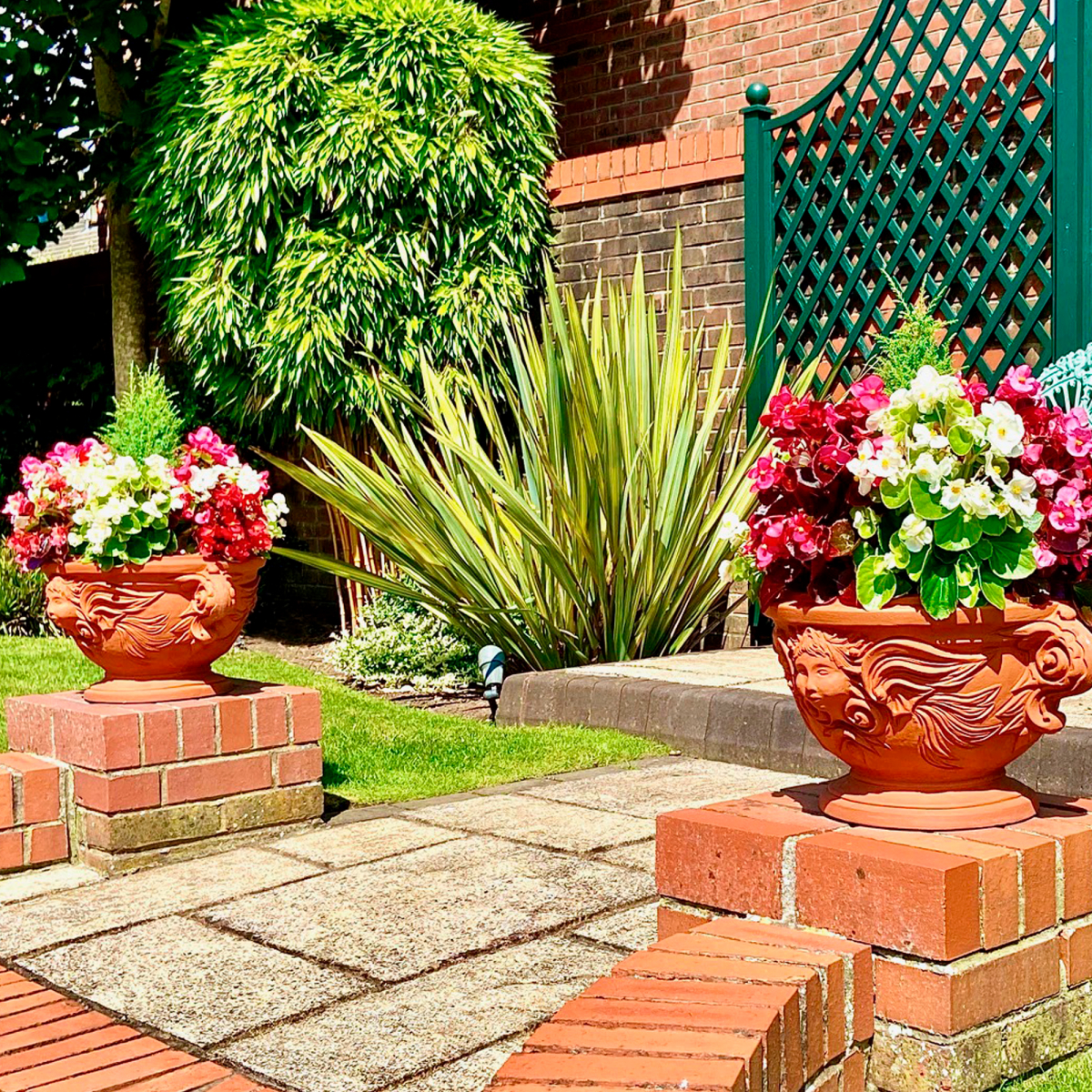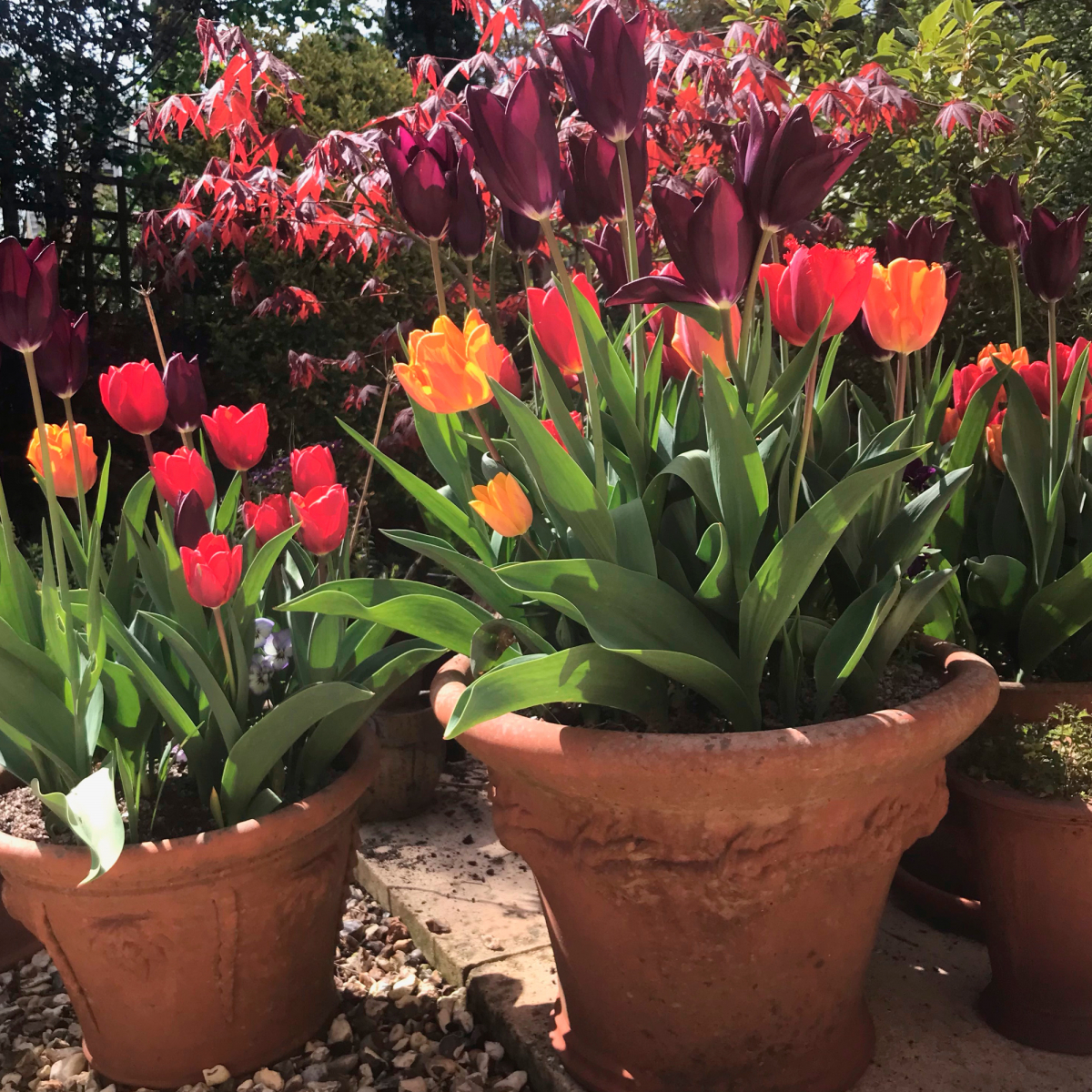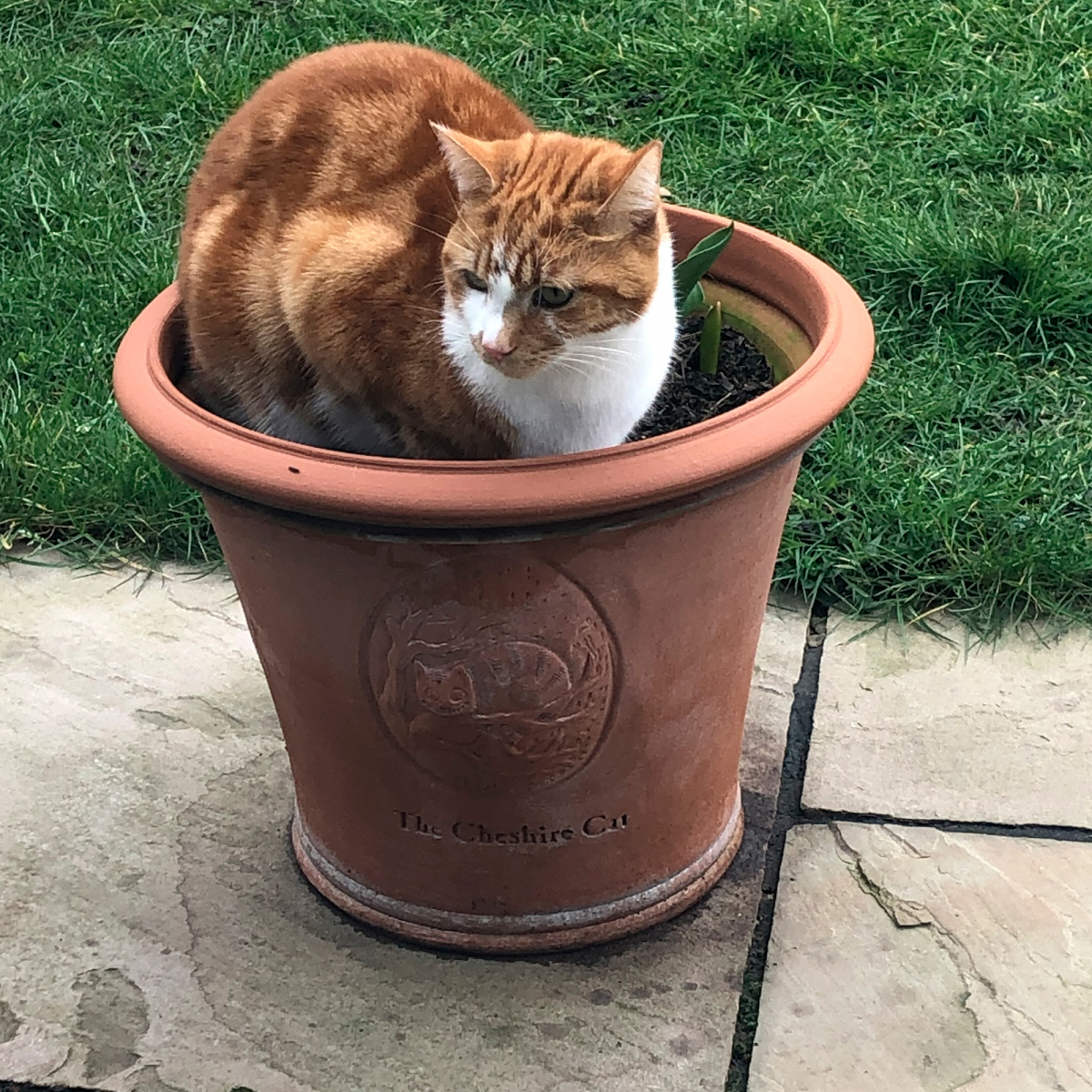 May
Some more lovely photos this month! Thank you so much to everyone who contributed to this month's competition. The prize this month goes to this May grouping. We're looking forward to seeing what you can do for early summer, a difficult transition after the glory of spring builbs and before summer bedding gets going.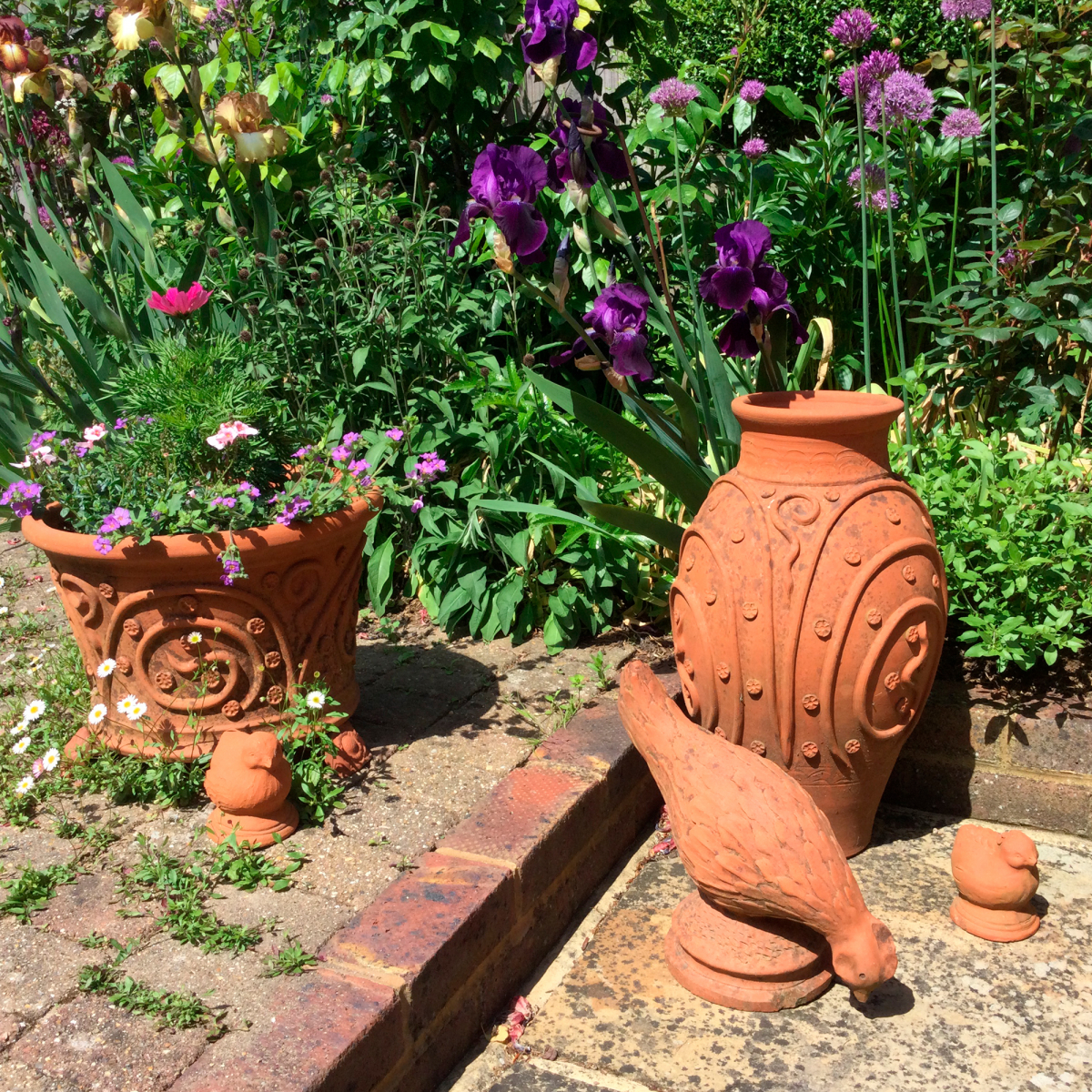 June
The winner this month puts an exotic touch to a wooded English landscape. All the entries this time are looking after their plants extremely well — not a slug to be seen on the hostas! Note the incoming leaf-cutting bee on the pan of sempervivums; the fantastic rhodochiton surrounding the Aztec Bowl; and the Elephant was made by Babs (who still works here) in 1991!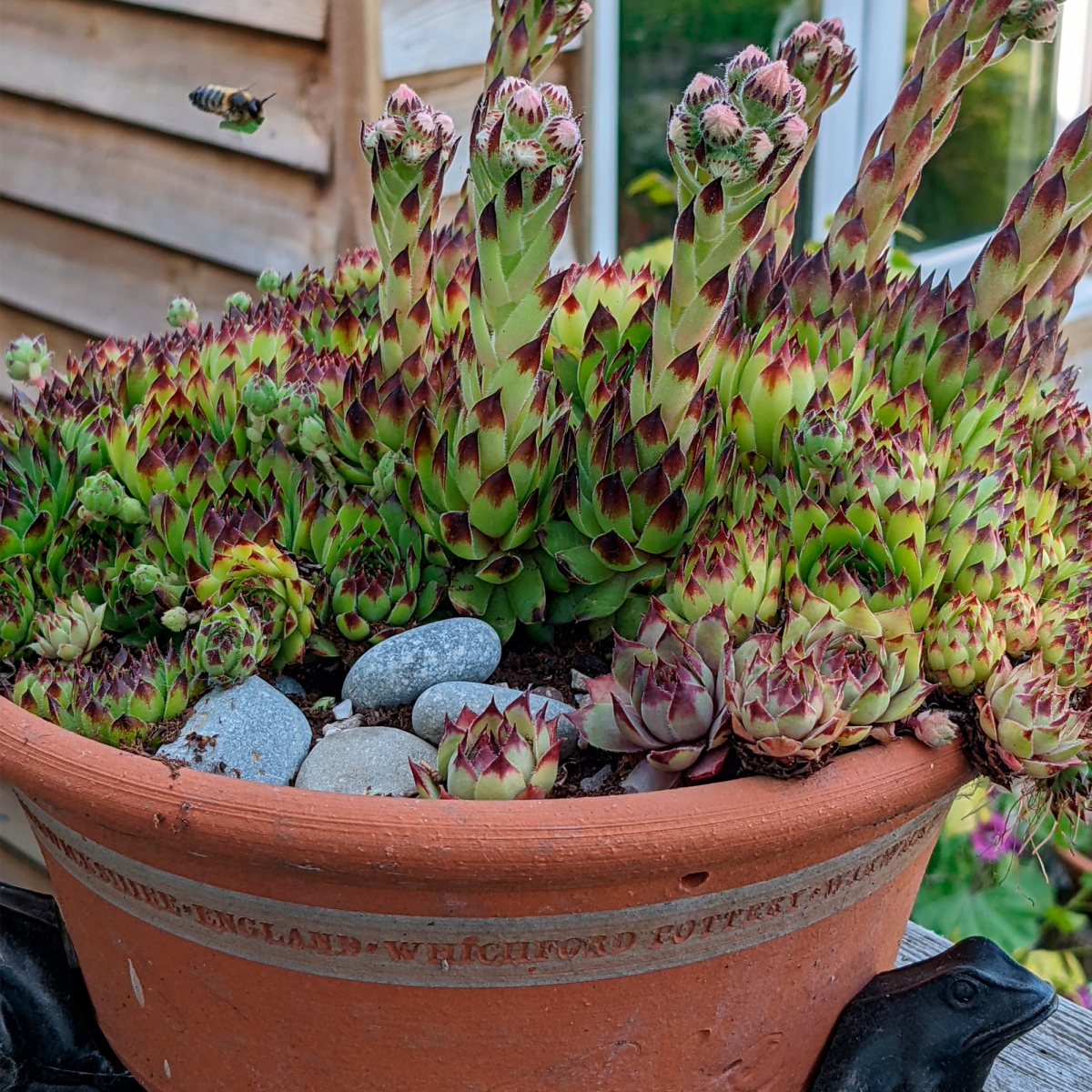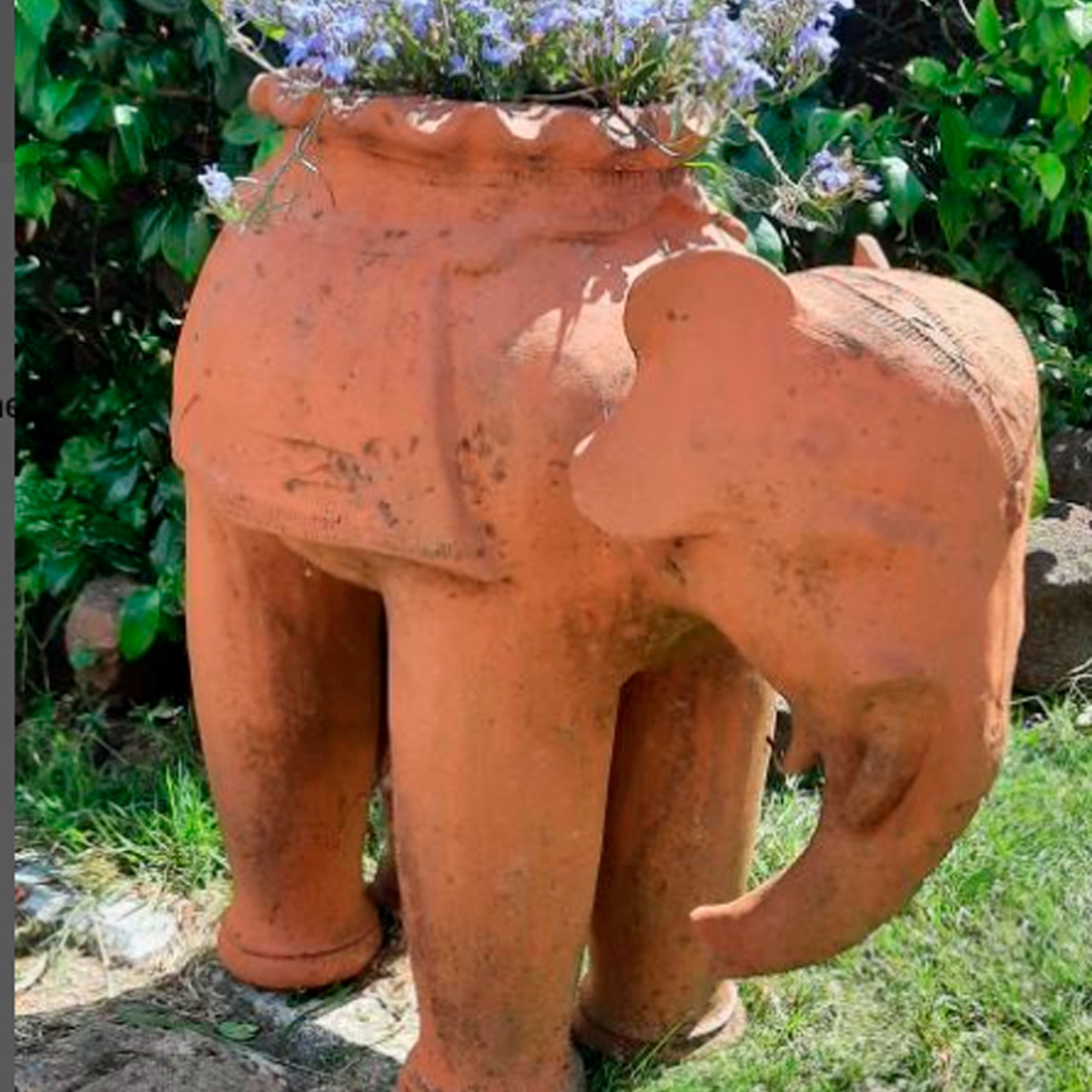 July
Thank you for so many beautiful entries this month. All of a very high standard. It's a bit unfair to judge a simple planting against a more complicated one, but that aside, the clear winner this month is an exuberant multi-species planting — harmonious, bright colour, balanced forms and, I can tell, very well fed and watered! Keep the photos coming! They are a treat to look at.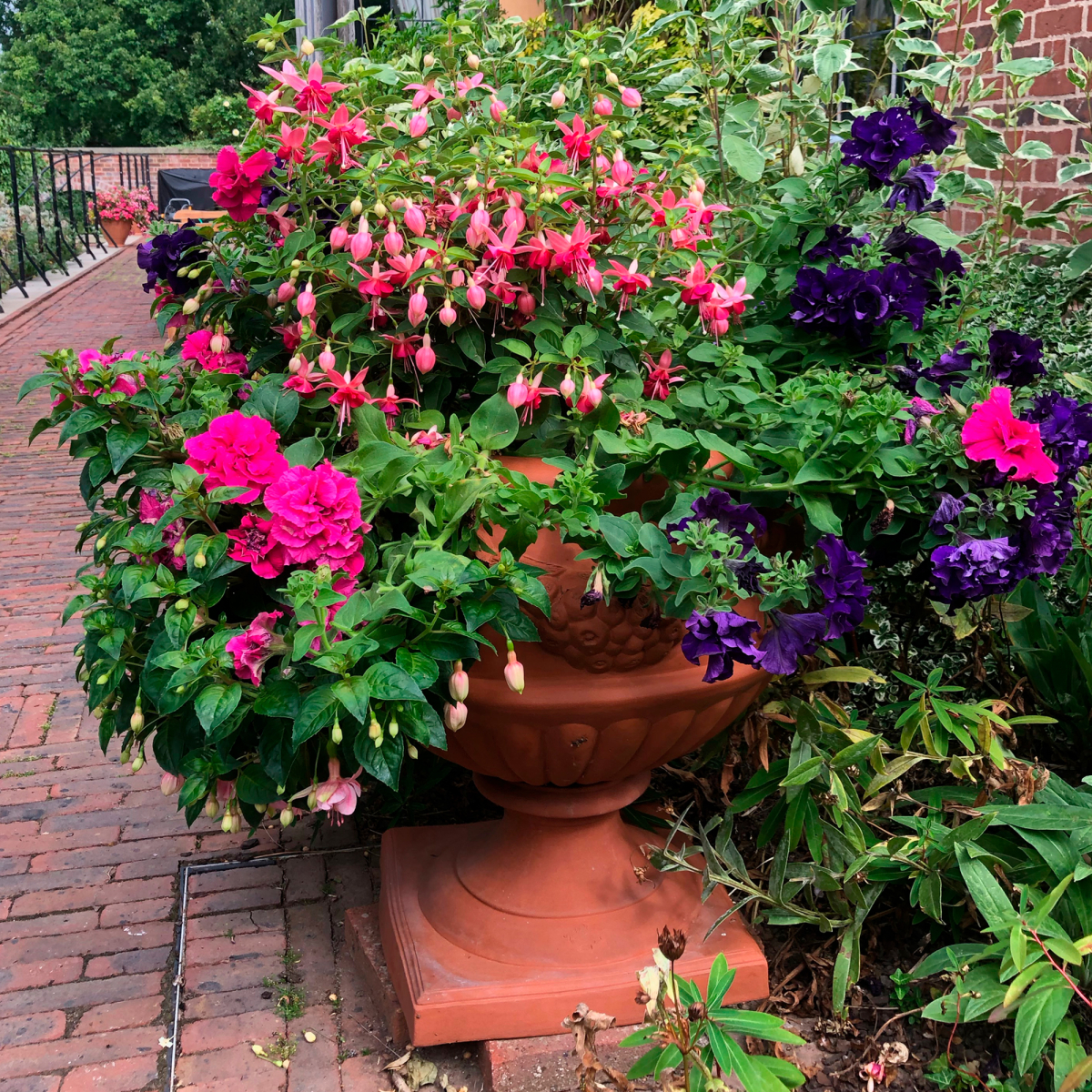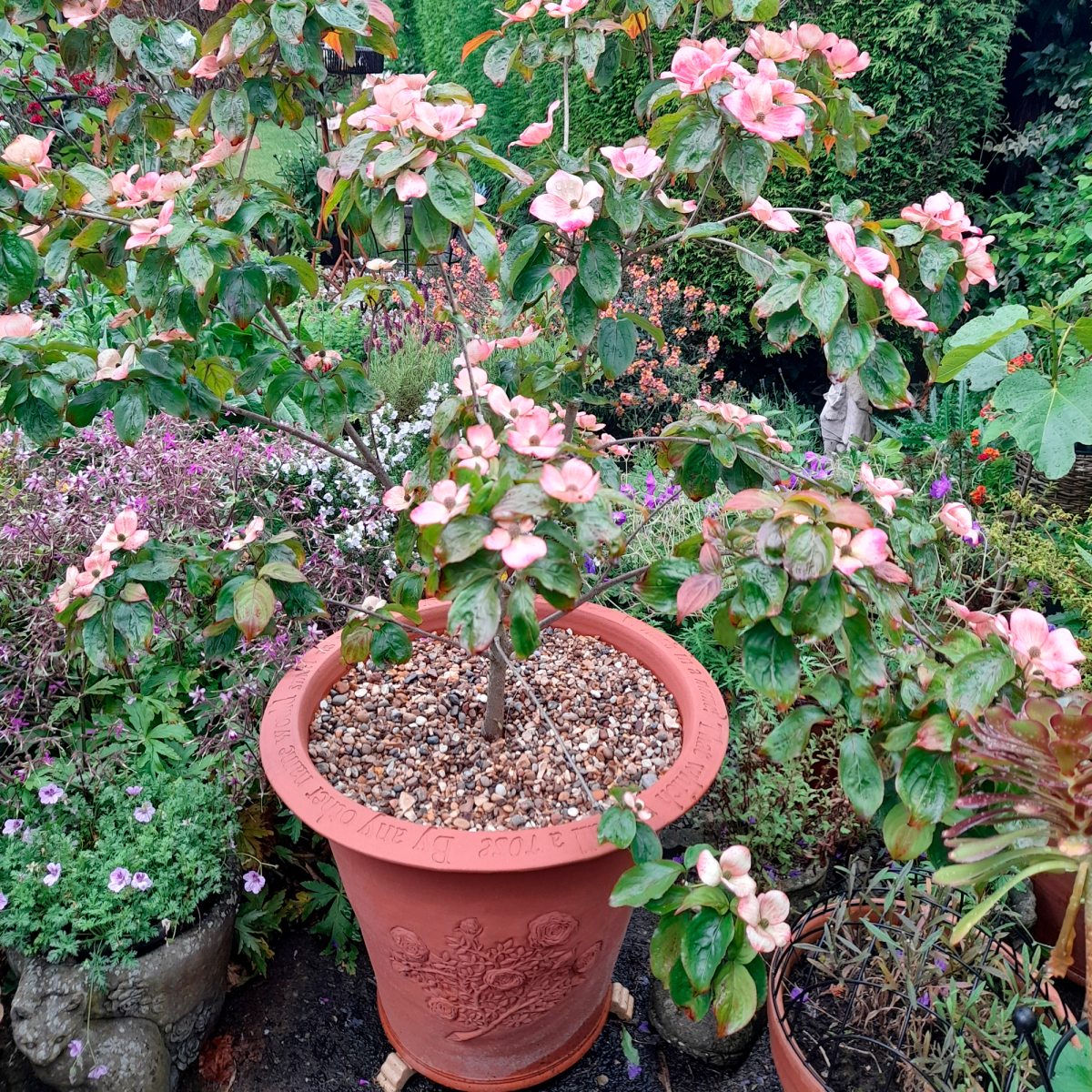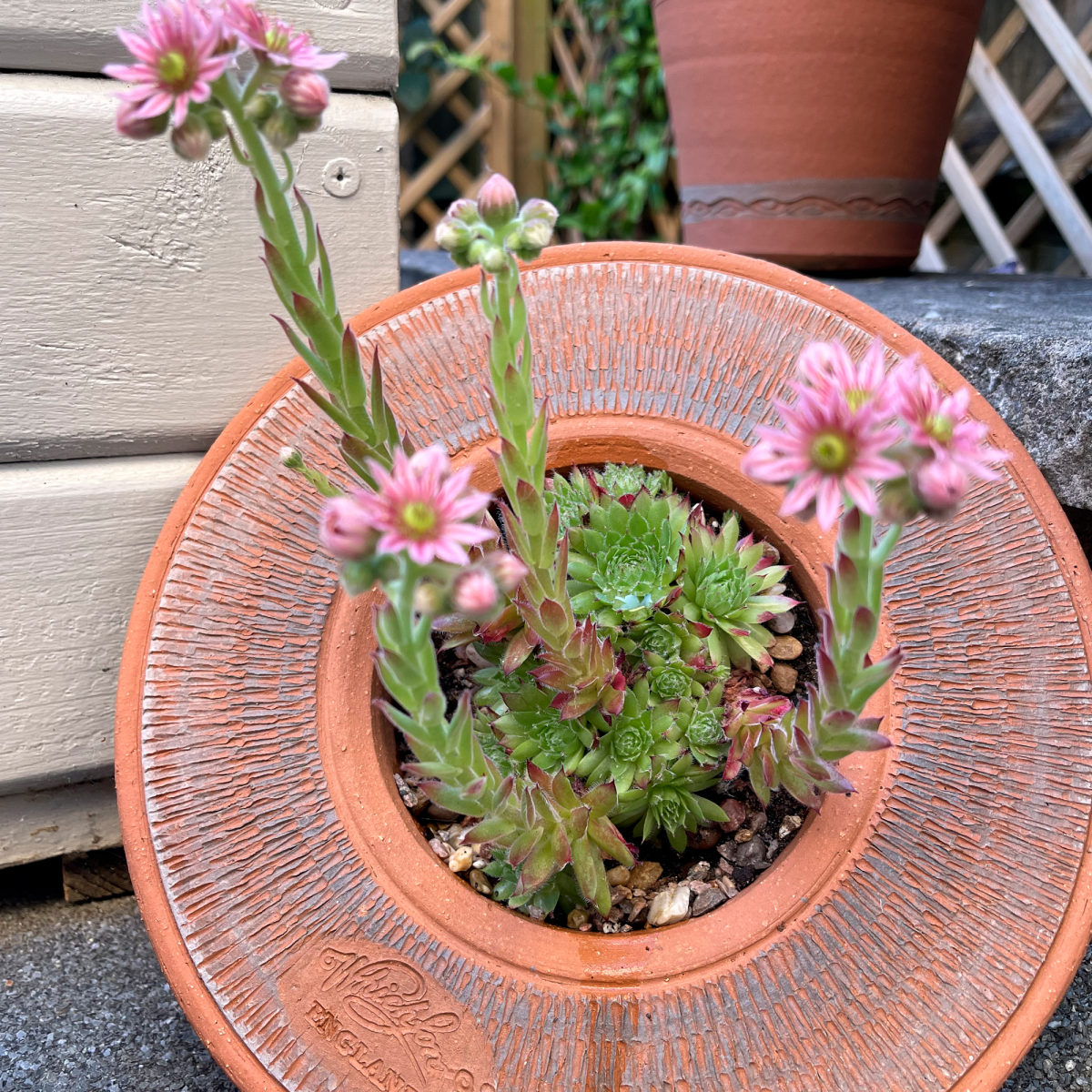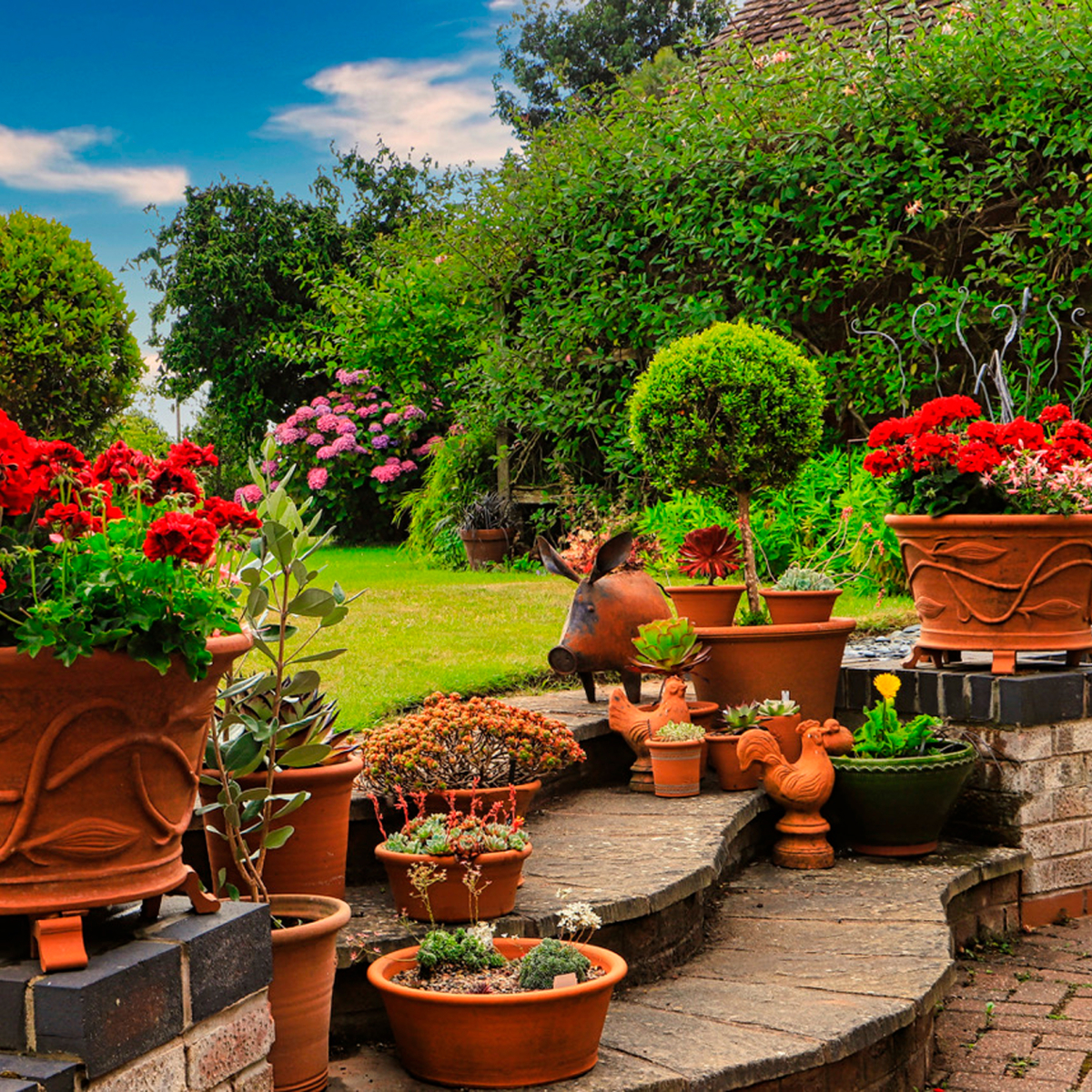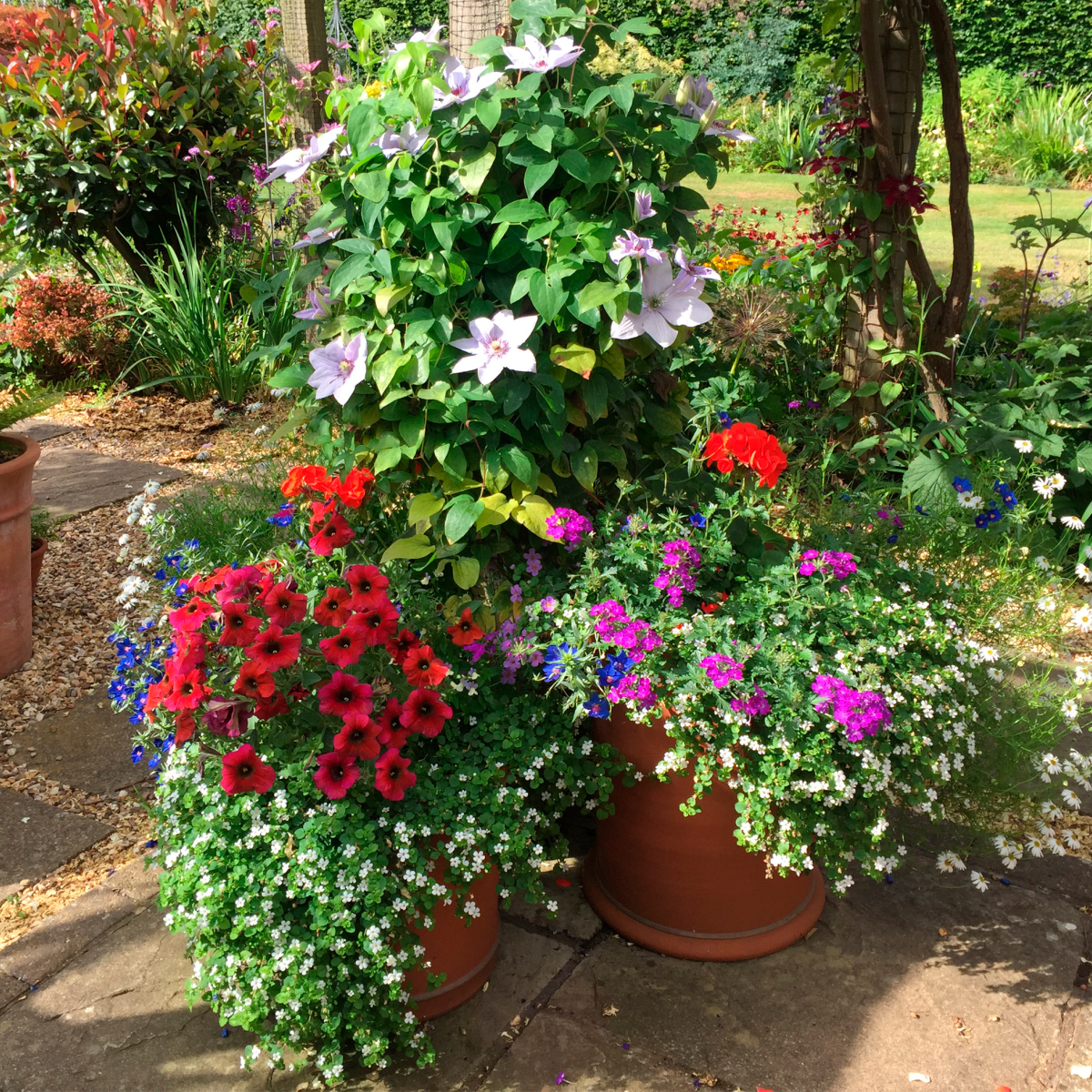 August
Plenty this month to remind me of that hot August sunshine! The winner has brought her small patio garden to life with a great selection of pots and plants. I can tell she has fun trying out different combinations and arrangements.
Best wishes to you all and I look forward to seeing the last of your summer plantings next month.
A couple of general technical notes:
* If pots are on the ground, it is usually best to squat down to get a lower angle for the photograph.
* Careful what you include around the edges — too much foreground (pathing, gravel), extraneous building details etc distract from your central image.
* Check your image is in focus!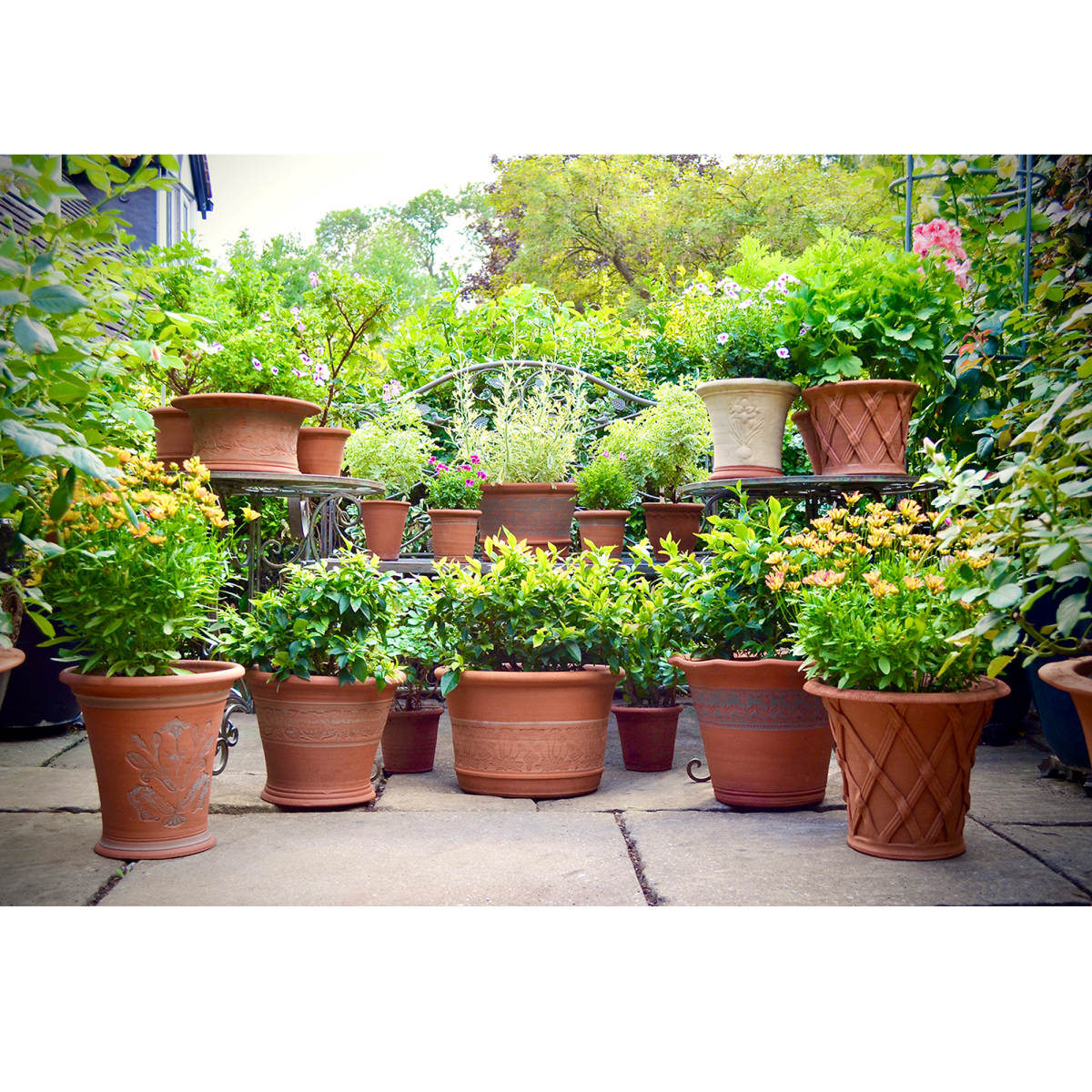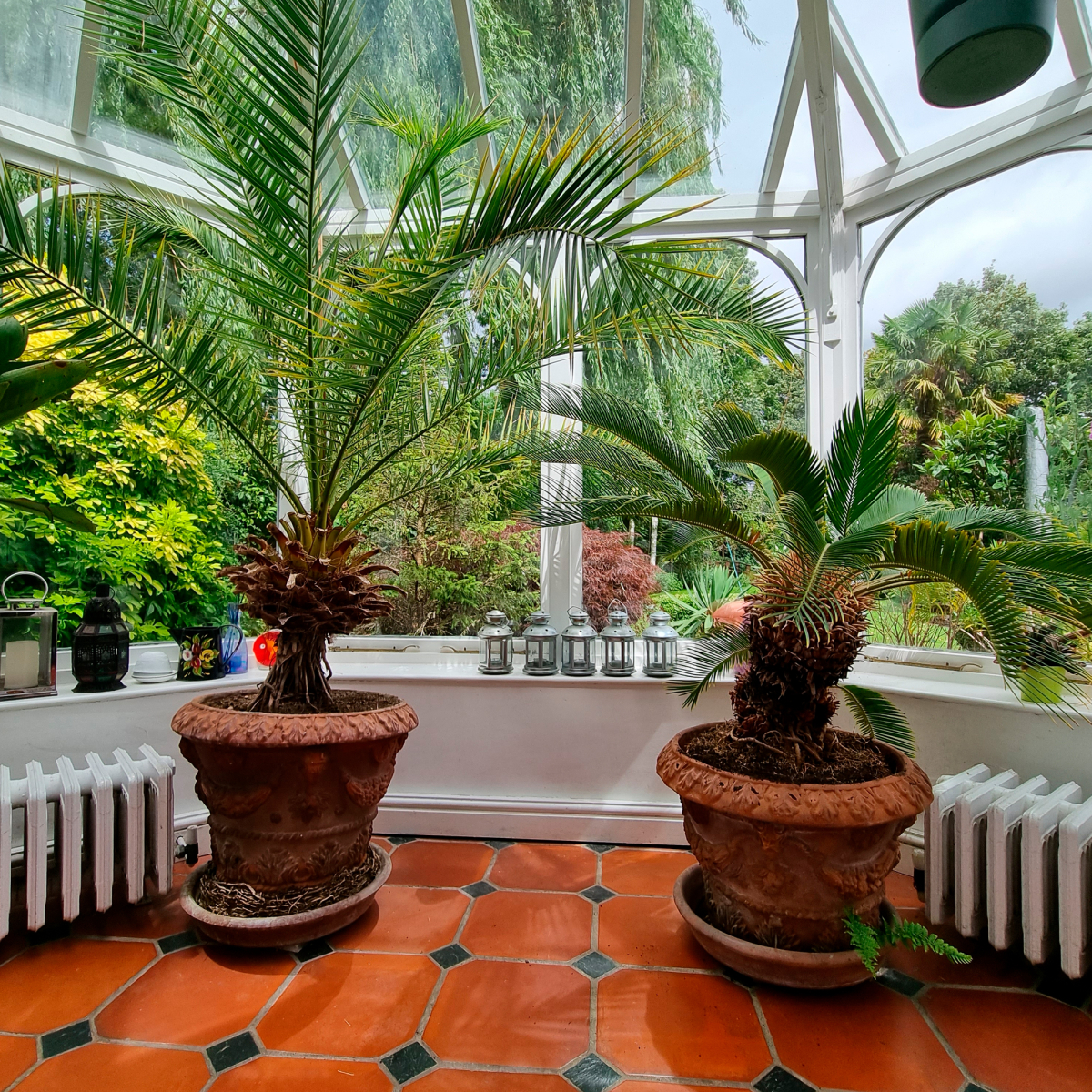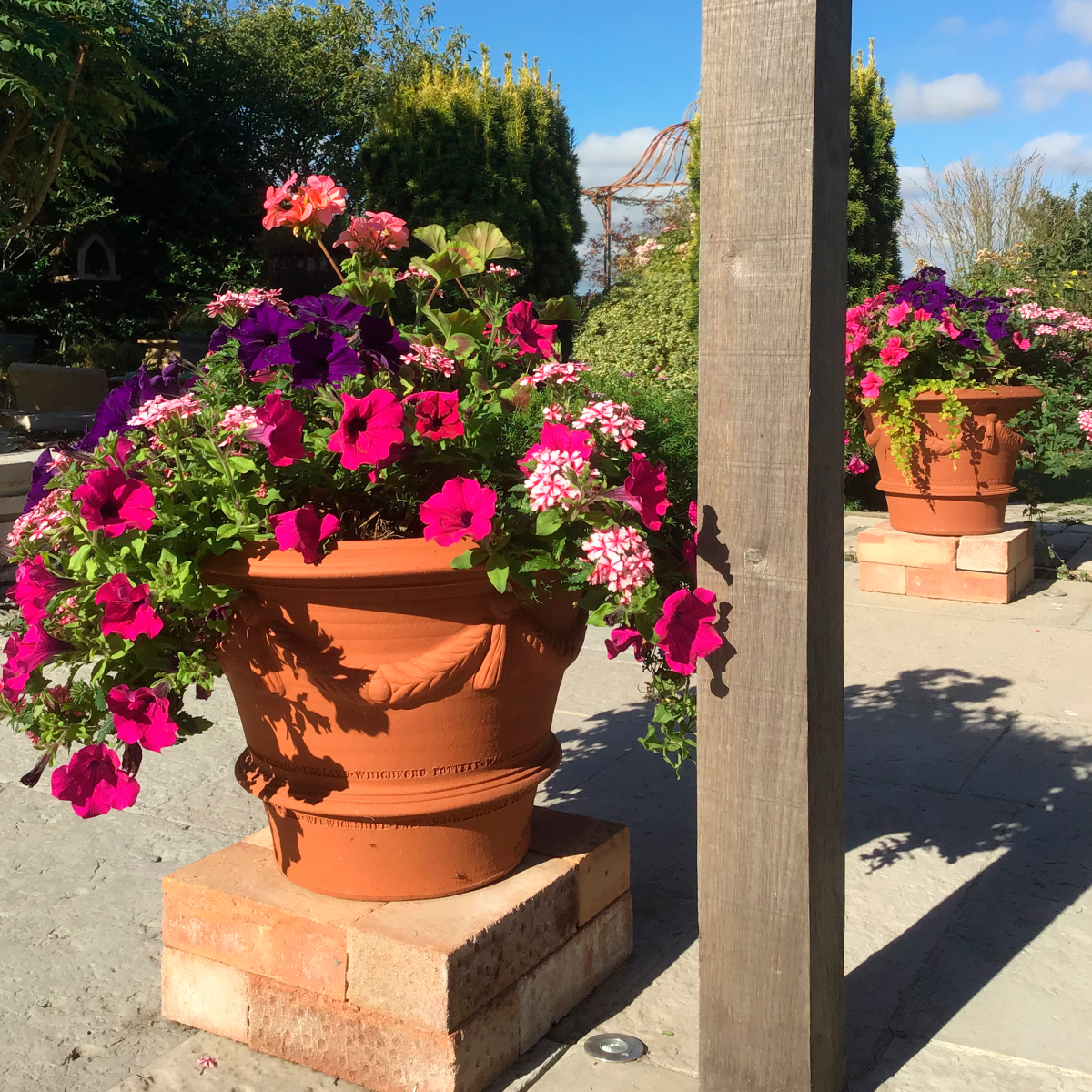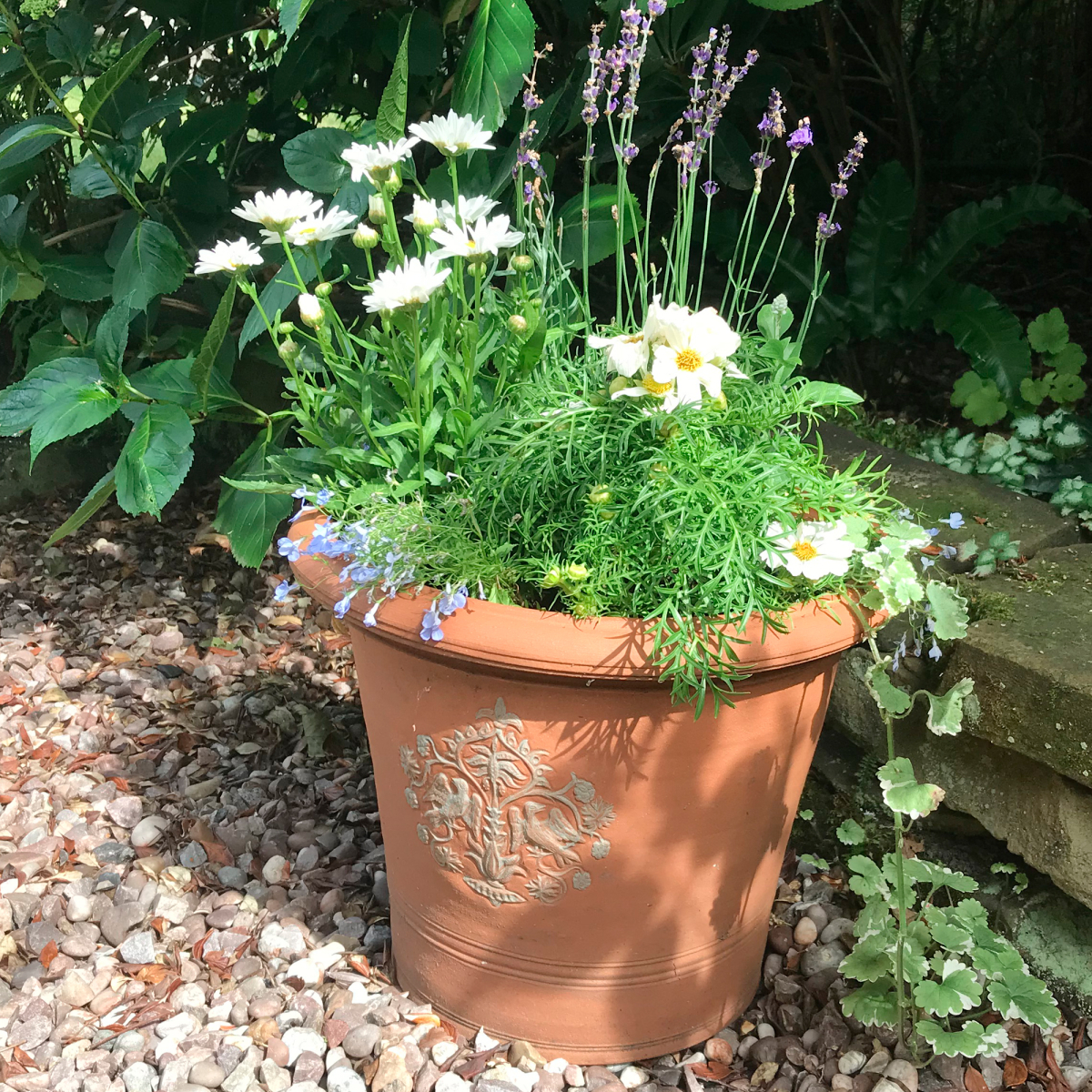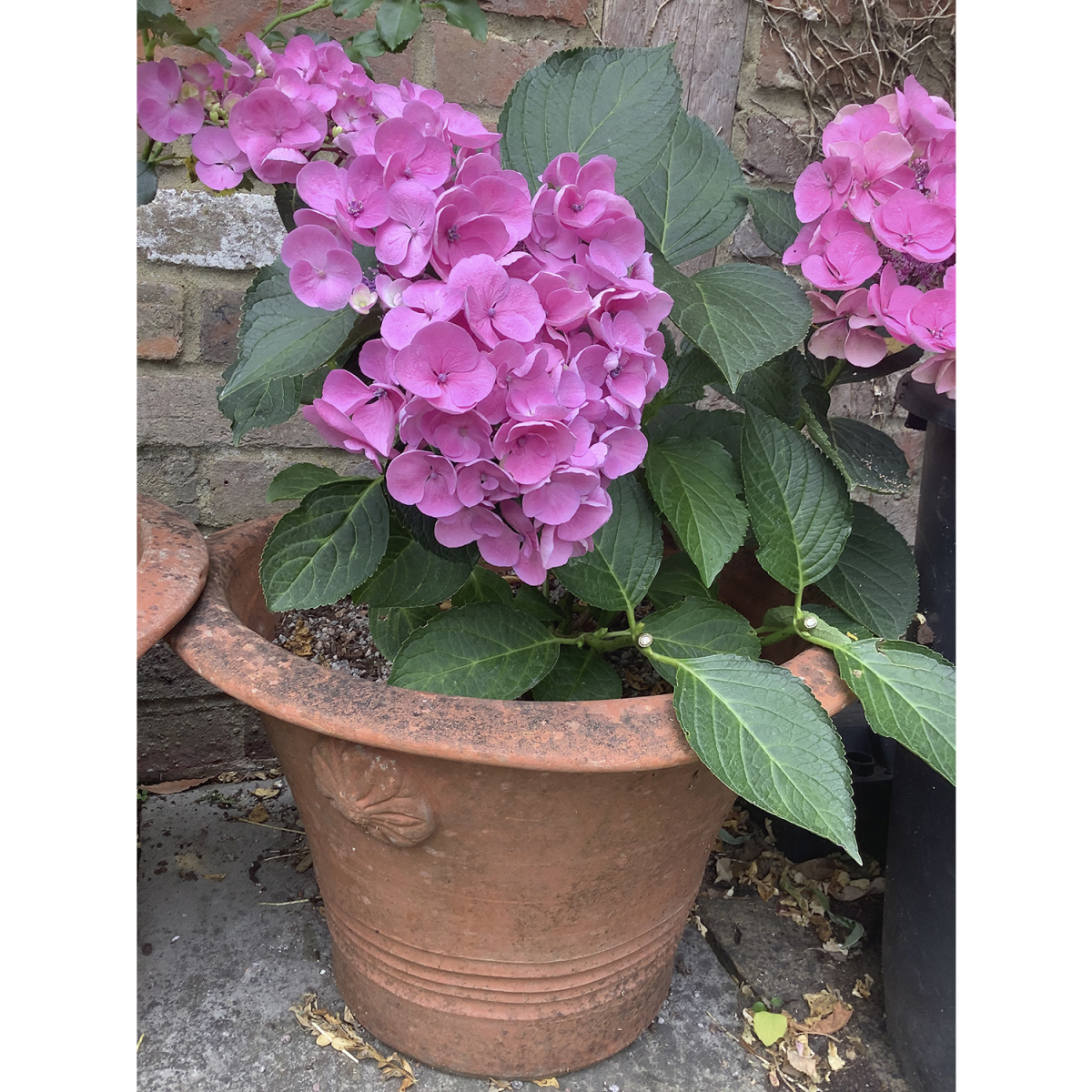 September
Thank you to everyone who contributed to this month's competition. The winner this month displays a real understanding of colour with the pinks and whites highlighting the ash-grey decoration on the pot. It's sometimes difficult to get height in plantings to match the tall flare of a Long Tom based flowerpot but here the Dahlias stand strong and are perfectly proportioned to the RHS Jekyll Flowerpot.
Keep the entries coming. We love seeing them!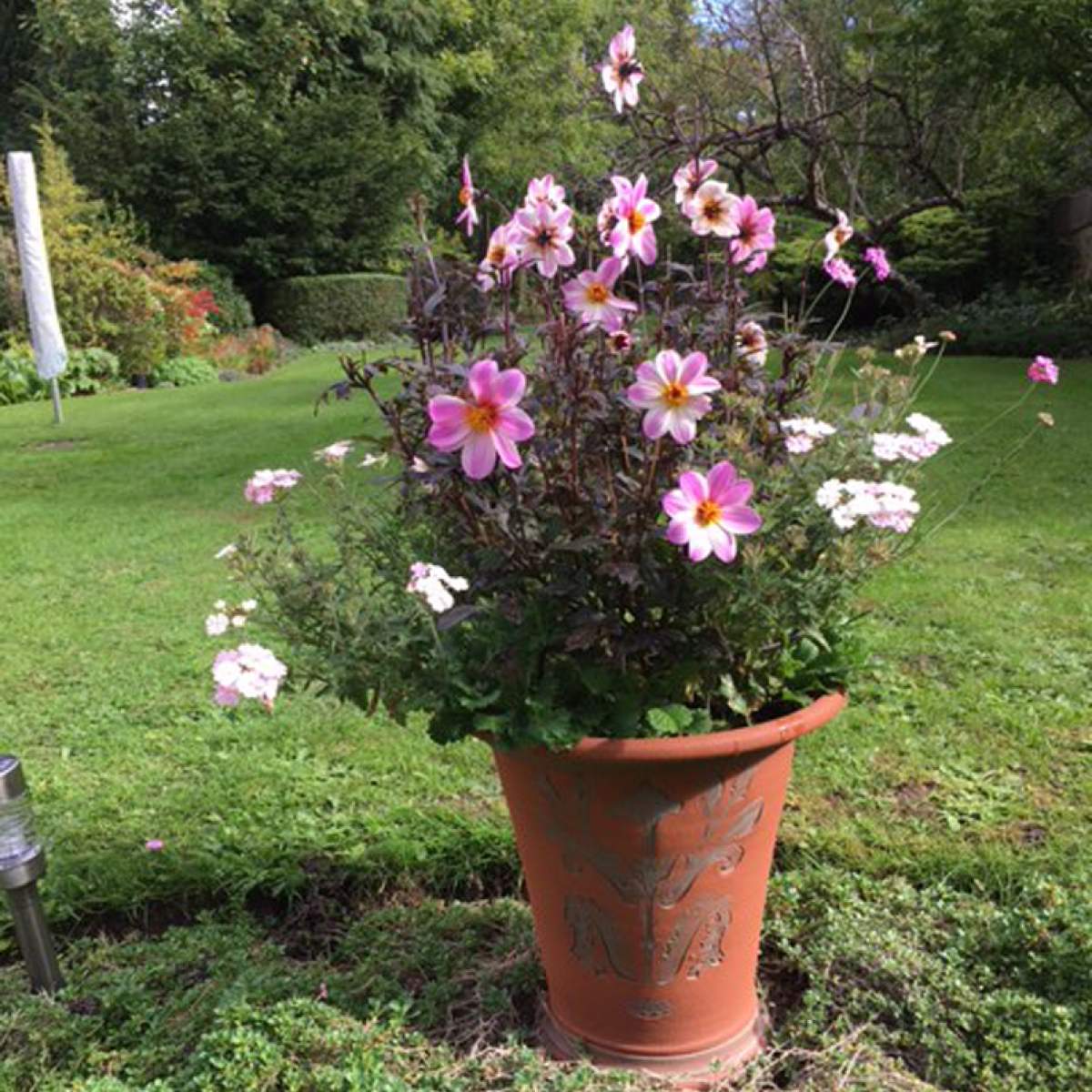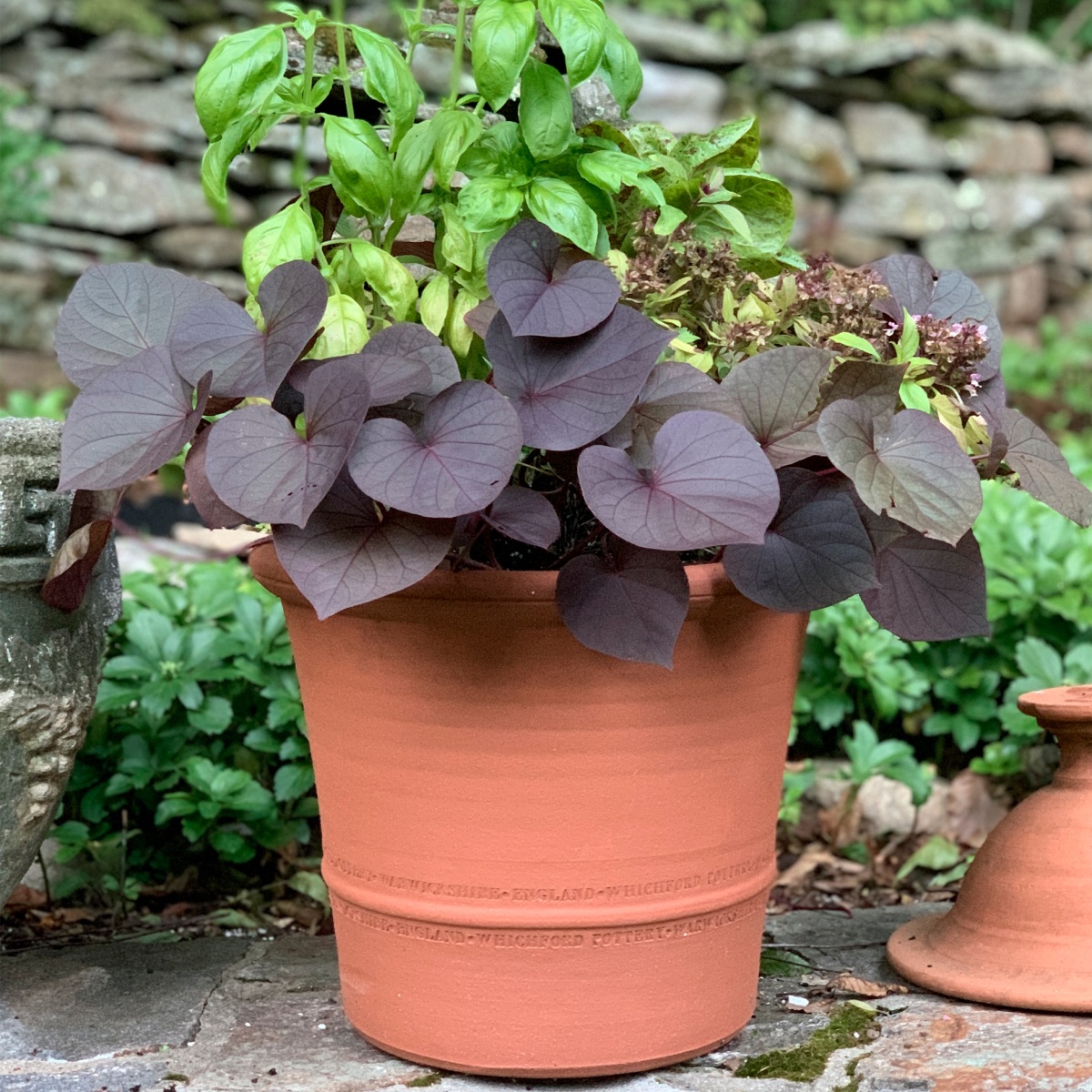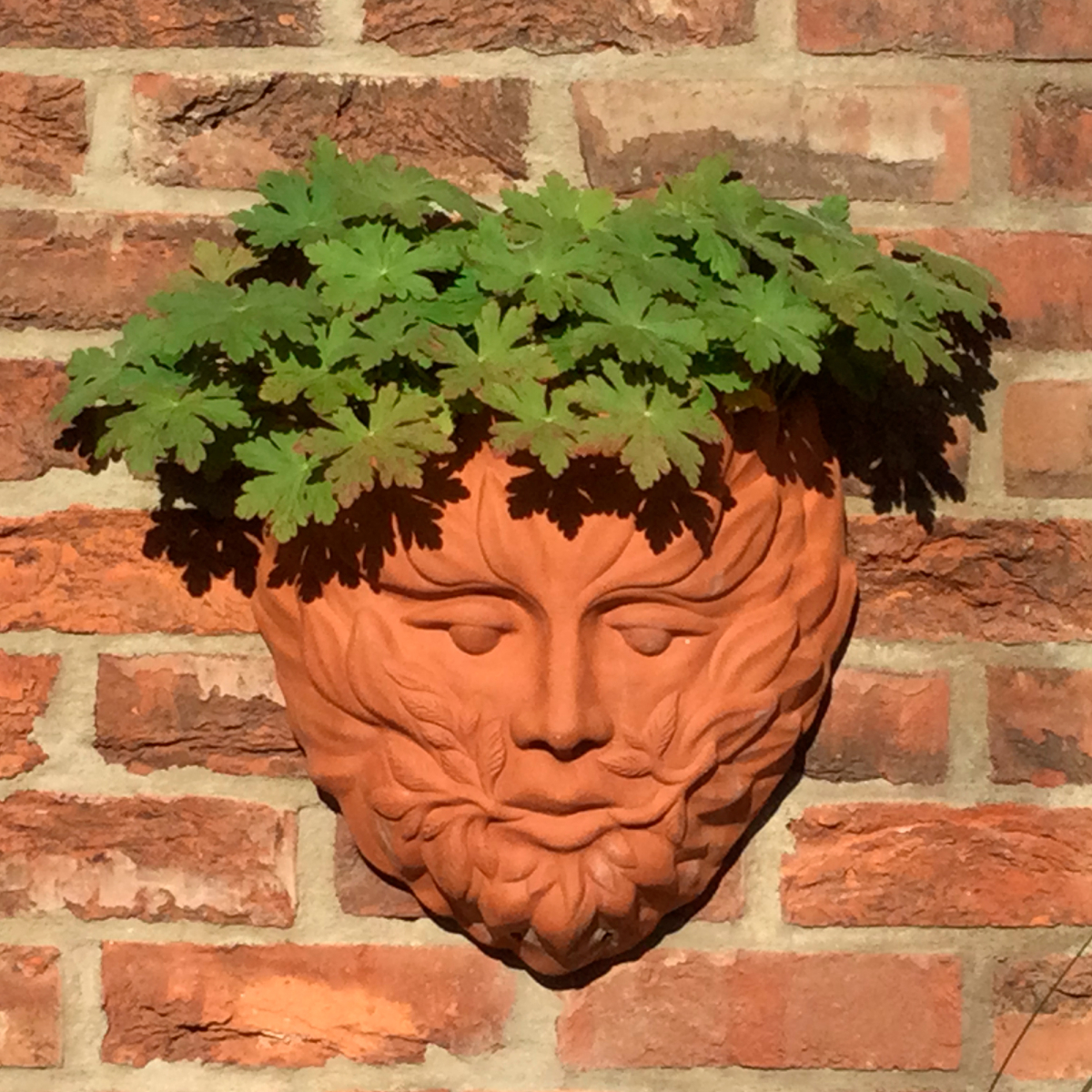 October
A great selection this month with autumn colours, crunchy lettuce, a small flock of sheep and a herd of laden elephants — so i can't resist three prizes!
Keep the photos coming. I'm looking forward to seeing some frosty festive shots over the next couple of months.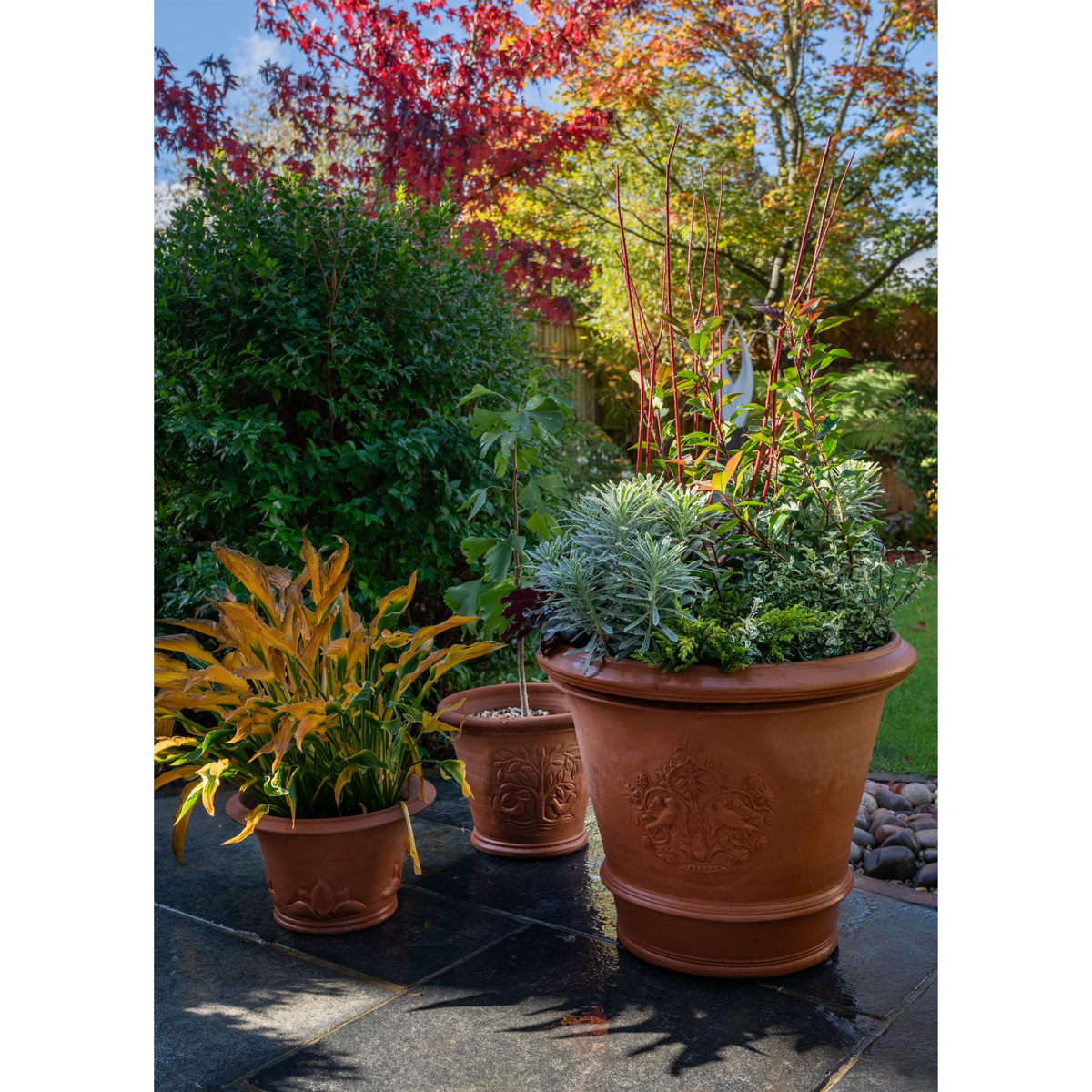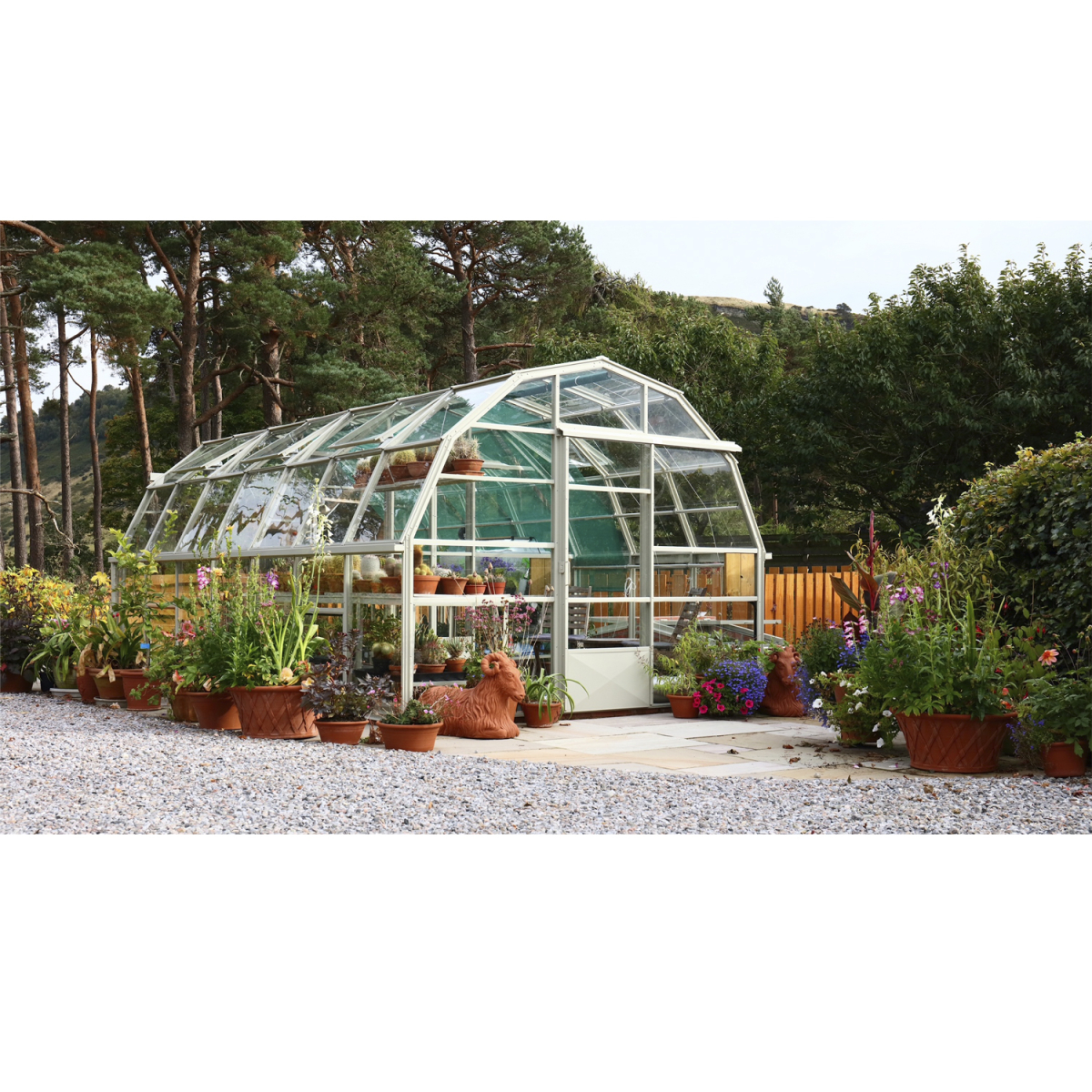 November
Some more lovely photos this month, including a Christmas tree ready for decorating.
The winner this month goes to this lovely grouping. It's great to see such an interesting selection of pots and plants on display at different levels. The pots of spring bulbs on the bottom row will add an extra splash of colour in a couple of months.
One more month to go before the end of the competition. We look forward to receiving the final entries.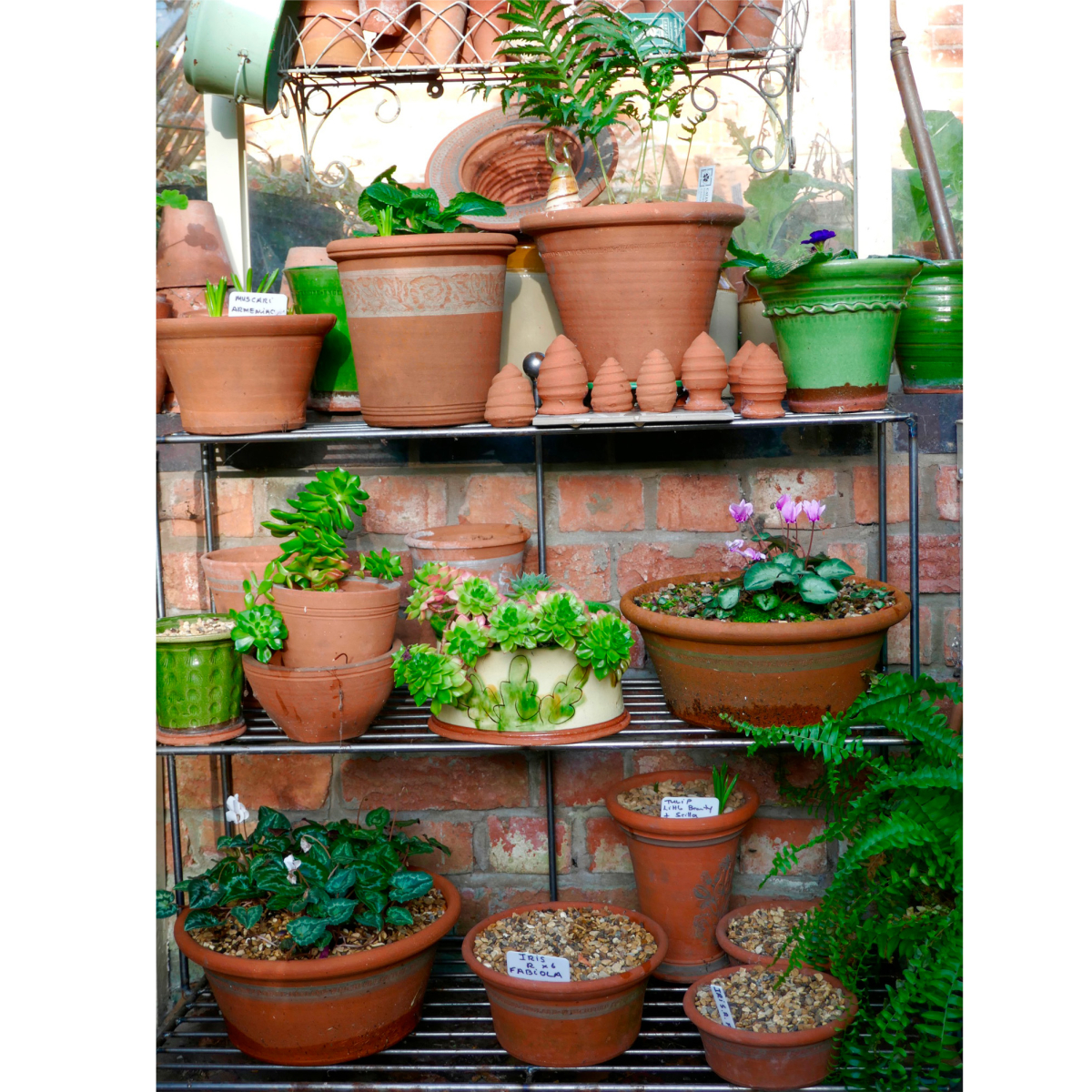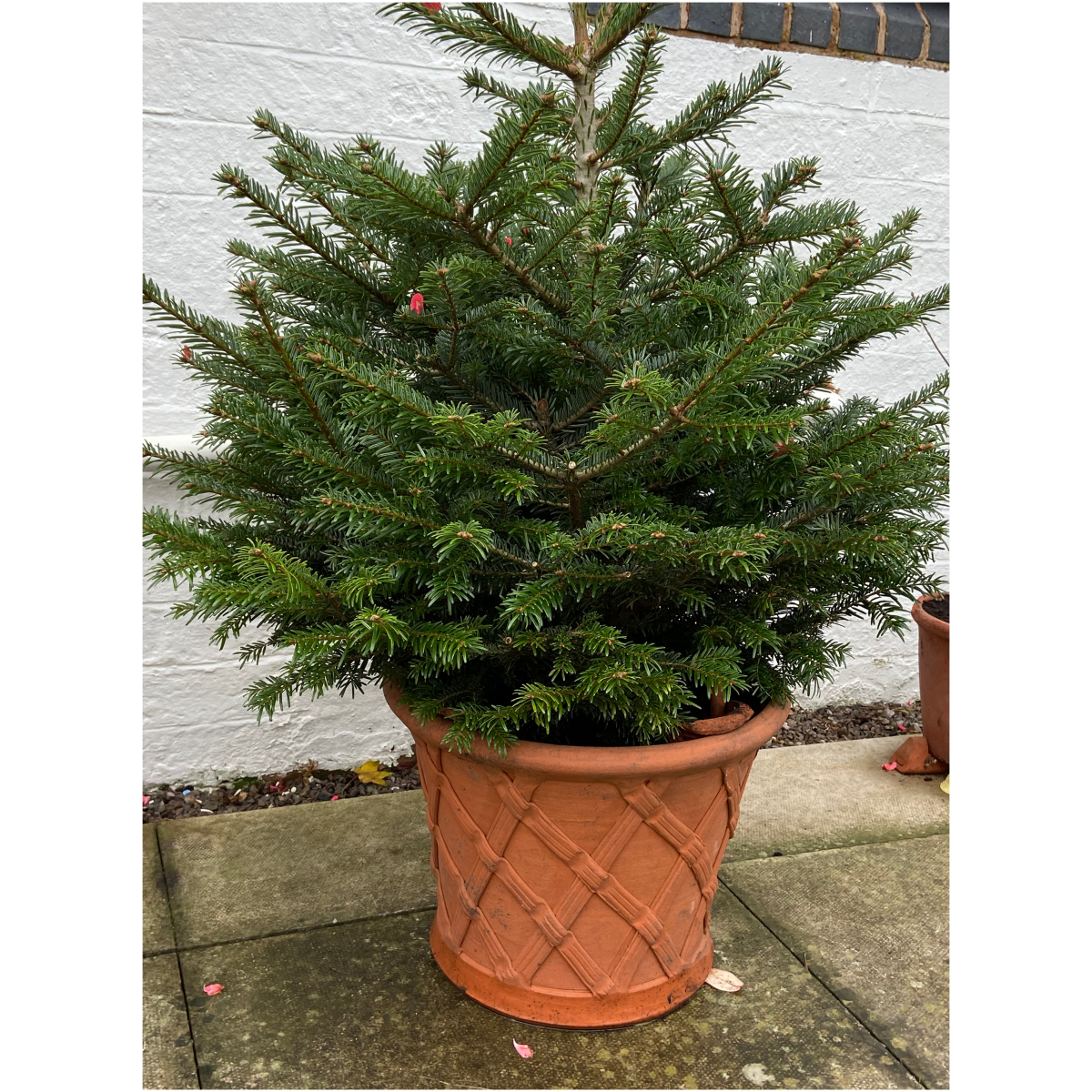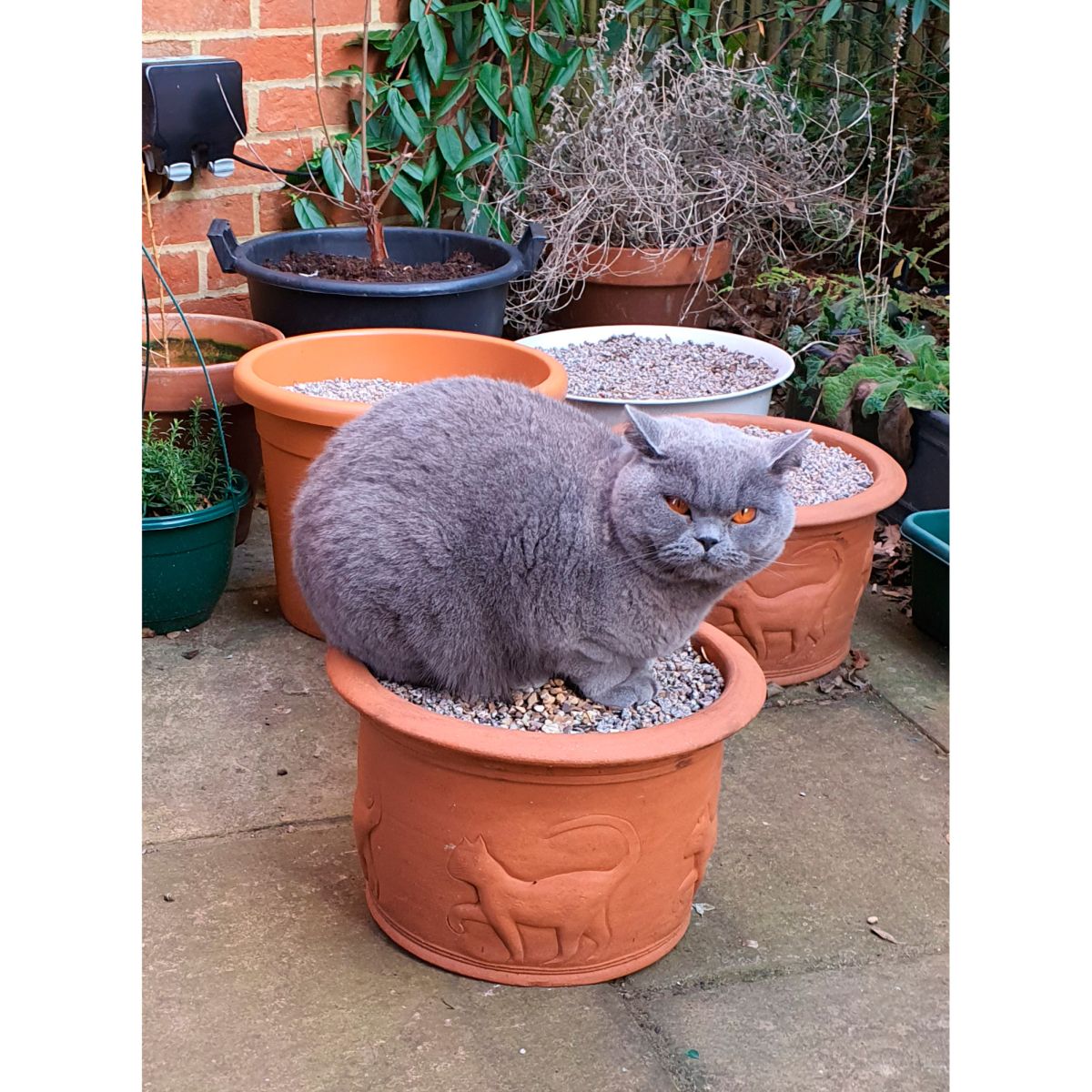 December
Our final month! The winner for December goes to this spectacular shot of a frosty Damascene Jar.
Thank you to everyone who has contributed to our competition over the last year. We've really enjoyed seeing our pots in so many lovely gardens.